Editor's note: Recently some disparaging news came out. This article will present that news and give a deeper explanation about what may have lead to this event. 


3 Sikhs Smuggled 69 Afghans In Turbans Into UK: Court
Cousins Daljit Kapoor and Harmit Kapoor, and Davinder Chawla, all three in their 40s, pleaded guilty before their trial at Inner London Crown Court in March.
------------------------------------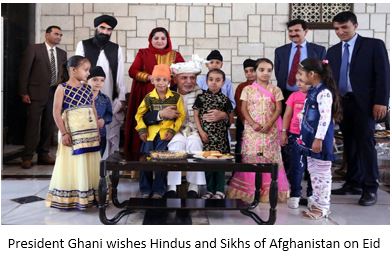 July 11, 2017: The Sikh Press Association share this statement from documentary makers Pritpal Singh and Harkiran Kaur in relation to today's news about Afghan Sikhs being illegally brought into the country by a group who seemingly exploit the desire of those looking to leave a country where Sikhs are unable to live freely.
Please note, this is in no way a statement in defence of the those on trial for illegally arranging Afghan Sikhs to come into the country. This is a statement shared to highlight why Sikhs are leaving Afghanistan. We highly recommend watching both documentaries (links provided below) for those looking to gain a deeper understanding of the issue and of the Afghan Sikh community.
Often a misunderstood minority, the Sikh community in Afghanistan is fast dwindling.
Once known for its thriving trade routes and culture, Afghanistan is now known for its turbulent political history, causing many Afghans to migrate, including the Sikh and Hindu religious minorities. The country has been torn apart by war for decades and peace is not in sight when the ISAF (International Security Assistance Force) troops leave. For minorities like the Sikhs and Hindus, the situation is quite hopeless. Often a misunderstood minority, the Sikh community in Afghanistan is fast dwindling.
In December 2016 Lala Del Souz Singh, the head of the Sikh community in Kunduz, northern Afghanistan was killed by unknown gunmen. Of the more than 200,000 Afghan Sikh and Hindu families that lived in Afghanistan in the early 90s, under 5000 are left. Thousands of miles away from the homeland, however, a small community of Afghan Sikhs and Hindus have preserved the culture and traditions of the dwindling community and at the same time working hard to integrate and contribute well in our the British society.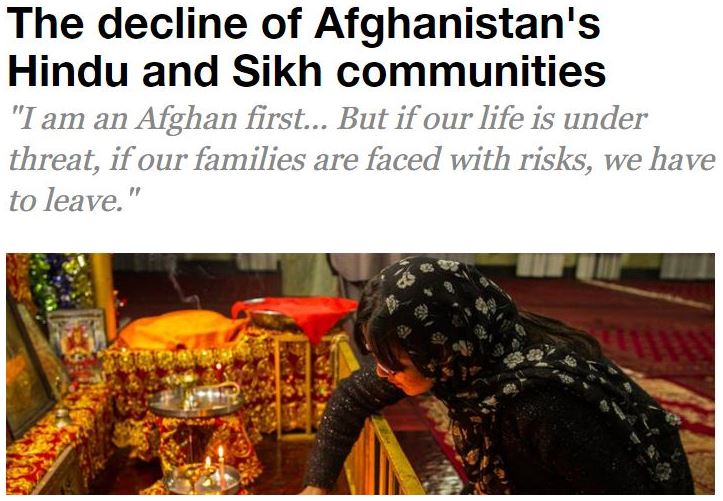 To put simply, Sikhs in Afghanistan are a community that have always been under threat, and as the case of Lala Del Souz Singh shows, are still under threat to this day. For whatever reason, this does not always come across to the governments of the world and Afghan Sikhs are not always able to leave under refugee status.
In the years of the Taliban, Sikhs were often force to identify themselves by wearing a yellow armband. Even in recent years though, Sikhs are still unable to practice our faith freely in Afghanistan. The Sikhs that live there worry constantly about having rights for land, businesses and more taken away. Our children, our sisters and daughters, families fear sending them to school at times, because of the targeted harassment and institutionalised discrimination.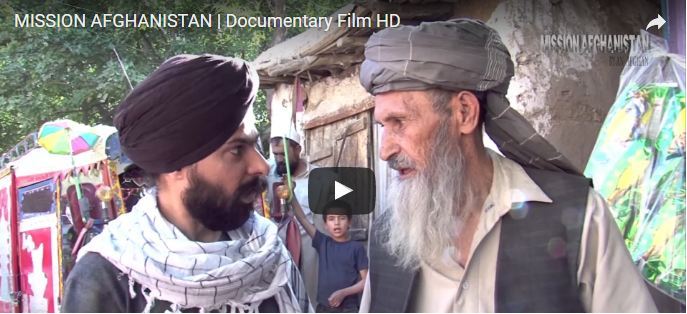 In 2013 I produced a documentary – "Mission Afghanistan" (see above)– portraying the life and hardships of Hindu and Sikh minorities in war-torn Afghanistan.
Four years later, my latest work – "Hindu Kush to Thames" (see above) – co-produced, filmed and directed by Ariadne Bechtold which released in May this year, followed up on Mission Afghanistan's coverage of the plight of Sikhs living in Afghanistan. Hindu Kush to Thames sheds light on those who have immigrated to the UK.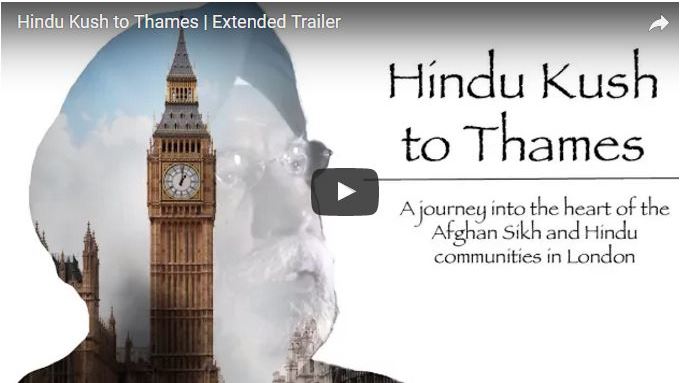 This new documentary, focuses again on the Afghan Sikh and Hindu communities, but this time through the lens of Afghan immigrants to the UK, particularly Southall, by carefully juxtaposing the life left behind, with life in their adopted homes, the sacrifices and struggles are masked with vibrant displays of faith, music, food and dance. With touching depictions of the dilapidated temple and gurdwaras in Kabul and impressive retention of their roots throughout generations on foreign soil, "Hindu Kush to Thames" presents the story of immigrants, who are rarely covered in Afghan or mainstream media.
In relation to the ongoing hearing about illegal immigration of Afghan Sikhs, what was done to bring those Sikhs in was categorically wrong, seemingly exploitation and a real tarnish on the Sikh community in the UK who are largely law abiding. However, we need to be aware of just why Sikhs are looking to leave Afghanistan so desperately.
The UK government can treat the symptom of this issue by trying to stop illegal immigration or tackle the route cause. Because in the conditions they currently live in, no matter what legal risks are placed before them, Afghan Sikhs will continue doing anything they can to leave the country.
Pritpal Singh
Harkiran Kaur