The Pop King connects Soul to Supreme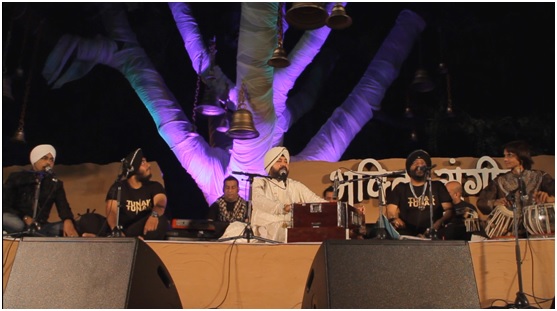 Delhi resonates to the Bhakti drenched mesmerizing music by Daler Mehndi.
An event organised by Sahitya Kala Parishad. A befitting venue where more than a hundred year old Neem tree took center stage majestically draped in white and accessorized with bronze temple bells. Below it is a strategically laid out stage with a muddy façade for a backdrop stenciled with words BHAKTI SANGEET. Huge screens, a beautifully lit pathway leading to the gardens in Nehru Park has a 5000 audience sitting crossed legged over the natural gradient of the park making it look like an open-air amphitheater.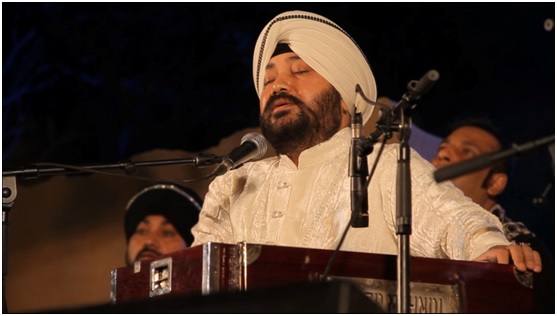 Starting with the MOOL MANTRA from the revered Japji Sahib, he sang his famous "MERE RAAM" - The Kabir prophecies from Sri Guru Granth Sahib ji , Sri Guru Arjan Dev Ji Maharaj's words RAM RAM BOL RAM RAM had the 5000 odd audience sing along. His anecdotes during the performance revealed his spiritual connect.
A beautiful worded Ram bhajan followed. RAJAN KE RAJA, Dasm Patshah Sri Guru Gobind Singh Ji's words had the crowd asking for more. He sang 'Hori khelungi Main" by Baba Bulleh Shah. As though this was not enough he belted out a medley of songs making an extempore parody of the very meaningful old film songs through his Deewani song.
He touched many a hearts with his words and music, a feat only a blessed artist can achieve.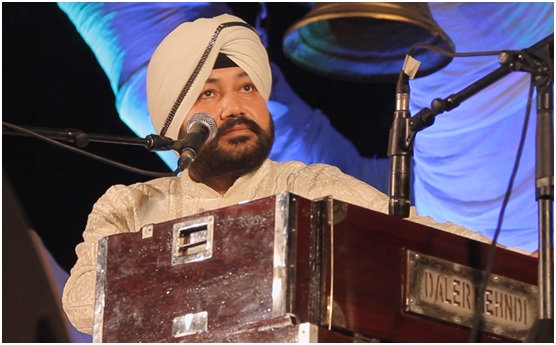 The Pop King with his band of musicians of different faiths Sikh, Hindu and Muslim showcased his prowess as a musician, entertainer par excellence as well as a Soul that connects one to Supreme.


Follow your favorite POP STAR -
Facebook: www.facebook.com/DalerMehndi
Twitter: www.twitter.com/DalerMehndi
YouTube: www.youtube.com/DalerMehndi