Khalsa Lakhvir Singh from Kenya tells us about a time of spiritual darkness in his life, when he questioned himself and his Sikhi beliefs. 
     "There was a time between 1997 and 2001 that I was at a spiritual crossroads in my life and was facing major health challenges. At the time, I had parted with my hair, had almost been converted to Christianity and came within inches of losing my faith in Sikhi altogether. It was an intense time in my spiritual journey.
     "I was quite unwell and confused, and so my family was looking everywhere they could to help me find ease and healing. We had the blessing of Christian friends who cared and prayed for us, but the experience also distanced us from our connection with the Gurdwara, the Siri Guru Granth Sahib and with Gurbani. While Christianity was very influential, the idea that it was the only road to salvation made me begin to question it.
     "Would I really go to hell if I didn't follow my friend's Christian path? This message didn't quite ring true for me. What about everything my Gurus had said? I began to question myself intensely. In my spiritual darkness, and struggling with my own duality, I turned to Gurbani, Sikh Rehat Maryada and unadulterated Sikh history. This was the biggest turning point for my life. These three pillars of Sikhi are what guided me out of the darkness and I got all the information about these three pillars from SikhNet.
     "If I asked certain deep questions about Sikhi of the Sikhs around me, I found that they rarely had the answers that I needed. It was up to me to find those answers, and I found them on SikhNet. SikhNet was a place I found true Sangat. It was true in the sense that it was in harmony with Gurbani, in harmony with Sikh Rehat Maryada and with Sikh history. It was a place of belonging for me to come back to Sikhi, as well as a launchpad for me to become who I am today.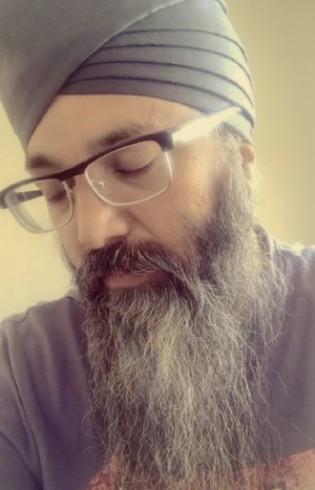 "Even till this day, SikhNet remains a constant resource for me. SikhNet fills a gap for people like me who don't have access to local resources on Sikhi. It gave me all the inspiration I could ever want, inspiration I wasn't able to get anywhere else.
May the Guru's blessings always be with you, SikhNet, because someone as far away as Kenya has benefited from your service."   
- Khalsa Lakhvir Singh, Kenya
We are ending our annual campaign today. We are blessed to serve people all over the world, like our brother, Khalsa Lakhvir. And, as you may know, our annual fund covers the cost of our seva to run a website that has over a million visits every month! We accept donations all year, but if you haven't contributed to our annual fund, we ask that you please consider a donation of whatever amount you can to help us reach our goal to cover all of our basic services. Thank you.