THE SINDHI SIKHS
by Inderjeet Singh (Nottingham)
Sikh religion does not believe in any divisions on basis of caste, creed or location. This narrative is about Sikhs who originally belonged to the province of Sindh (Pakistan) and are now in India. They are mainstream Sikhs but a small community whom we know very little about.
Punjabi Sikhs dominate the demographics and the culture of Sikh religion however the majority current generation in Punjab (& western diaspora) is no longer an adherent to external articles of faith. Almost 70-80% of Sikh youth in Punjab are 'patit', they are no longer Keshdharis and in general Indian terminology, and they are clean shaven. Sadly the state of affairs is no different in border districts of Haryana and Rajasthan (Ganganagar) where Sikhs are an appreciable minority.
However, when one speaks to Sikhs in Maharashtra, Madhya Pradesh, Telengana (Hyderabad) and even Peshawar (Pakistan), beyond the Greater Punjab, almost all of them are Keshdhari and many are Amritdhari as well. It is a strange paradox that the most vocal ones of our separate identity have forsaken the 'kesh' and 'dastar'.
Sindhi people and their relationship with Sikhism are legendary and fascinating. There is some literature mostly written by non-Sikhs, on this unique bond which spreads across centuries. Punjabi Sikhs tend to refer to Sindhi Hindus as 'Sehajdhari Sikhs', in Pakistan they are referred as 'Nanakpanthis'. But there is very little information in the public domain on Sindhi Sikhs or the Khalsa Sikhs within Sindhi community. This terminology is used to differentiate them from the majority Sindhi community in India for the purpose of this write-up, which is primarily about Sindhi Sikhs living in India.
Background
Following partition of British Indian in 1947, the Muslim majority province of Sindh was given to Pakistan although few border districts in Sindh had Hindu majority and could potentially has gone to India. This was not raised unlike in Punjab probably due to better community relations between Hindus and Muslims. Also minorities in Sindh did not accounted for more than 25% of the population unlike in Punjab where Muslim and Hindu/Sikhs were evenly balanced. Punjab faced communal disturbances and riots from February onwards till the end August in 1947. This was in sharp contrast in Sindh where the trouble started in December 1947 when the Muslim migrants from the Indian side started coming to Karachi and Hyderabad in Pakistan. This population needed housing and bore a huge grudge against the minorities which turned into a bloody carnage similar to Punjab. Professor Ishtiaq Ahmed describes partition riots in Punjab as ethnic cleansing. It was not simply people being forced out of their homes, but being forced out in a way that a whole territory is emptied of people you don't want. Sindhis were caught unaware and overnight they had to leave their homes and businesses (they held the majority of the businesses in Sind like Hindus/Sikhs in Punjab) and they came to neighbouring states of Gujarat, Maharashtra and Rajasthan. Some settled in Madhya Pradesh. Unlike West Punjab in Pakistan which has very few Hindus and Sikhs, the province of Sindh still has 6-8% of Hindu population but it is safe to say that majority of people who decided against leaving were poorer segments of the society. Sindhis are renowned for their business acumen and within few years there were back on track in India and abroad.
Sindhi Sikhs
There are approximately 1.5-2 lakh Sindhi Sikh in the world. Almost 1.5 lakh live in India. There are significant communities in Ulhasnagar (suburb of Mumbai), Pimpri (suburb of Pune), Indore, Gwalior, Bhopal and Nanded. Most of these places also have significant Sindhi Hindu or Sehajdari Sikh population. The Sikh population in Sindh is around 8,500 -10,000. Like their brethren from majority community, Sindhi Sikhs are prosperous and are now found across the globe.
History
The Janamsakhi tradition records the visit of Guru Nanak to Bhuj and Kutch area (now in Gujarat). This region was part of Sindh for many centuries. The Sindhi tradition records the visit of Baba Sri Chand, son of Guru Nanak and founder of Udasi Panth. Darbar Baba Sri Chand Sahib in village Fakeer Jo Goth in district Thatta commemorates the visit of Baba Ji. Gurbani was introduced during this period and later on hymns from Guru Granth Sahib Ji. The lack of Brahman, priestly class and rigid caste system in Sindhi society found correlation with teaching of Guru Nanak which was based on equality on humanity among other things.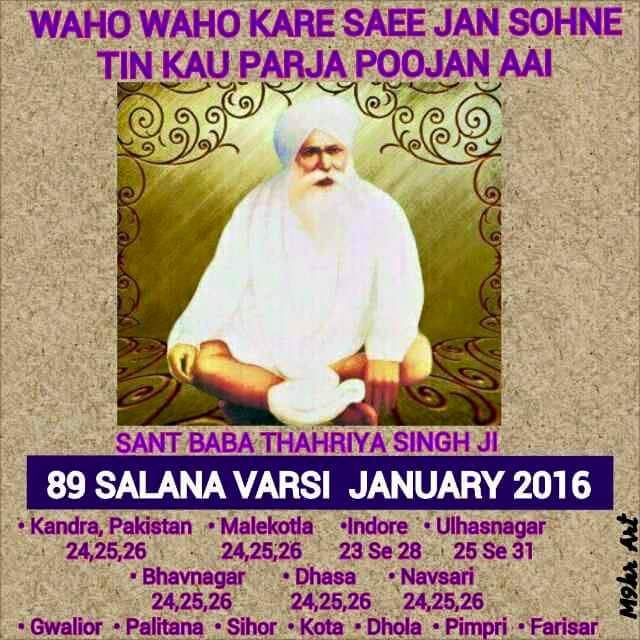 Sant Thahiriya Singh Ji

Chief Khalsa Diwan sent preachers to number of places including to Sindh during early 20th century for the propagation of Sikh principles based on Gurbani. One local person who made much difference and is still revered by the Sindhi Sikh community in India and Sindh is Sant Thahiriya Singh Ji (d 1927) of village Kandhra, district Sakhra in Sind. The local Gurdwara Sahib in Kandhra and Ulhasnagar bears his name. He was a close associate of Sant Sham Singh (1803-1926) who performed kirtan seva at Harmandir Sahib for many decades and motivated numerous Sikhs during his lifetime including Sant Gurmukh Singh of Patiala (1849-1947) to take up Karseva of Gurdwaras. The combine efforts of these Gursikhs raise the number of Sikhs in Sindh from a mere 1000 in 1901 to over 40,000 in 1941.
Ulhasnagar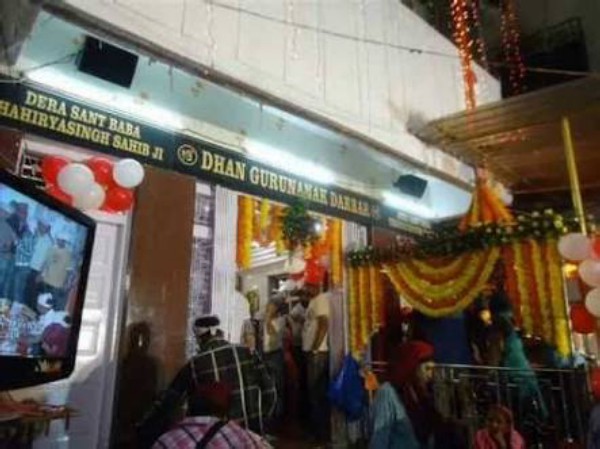 Guru Nanak Darbar Ulhasnagar

The Guru Nanak Durbar in Ulhasnagar one of the biggest Gurdwara Sahibs run by Sindhi Sikhs in the region. This Mumbai suburb has Sindhi Sikh population of 25,000. The morning Amritvela Kirtan usually has a congregation of about 2500 devotees both from Sindhi Sikh and Hindu community. Almost all Sikhs are Keshdhari and many are Amritdhari as well. The community relation within Sindhi Sikhs and Hindus is very good. They also share healthy relationship with the majority Maharashtran Hindus community. There were no anti-Sikh carnage in Mumbai in 1984 despite heighten tensions which speaks volumes regarding the community cohesion.


Prabhat Pheris in Ulhasnagar

The Gurdwara Sahib hosts one of the biggest Prabhat Pheris in the world every year on the occasion of Gurpurab of Sri Guru Nanak Dev Ji. Over two lakhs devotees attend this Prabhat Pheri every year.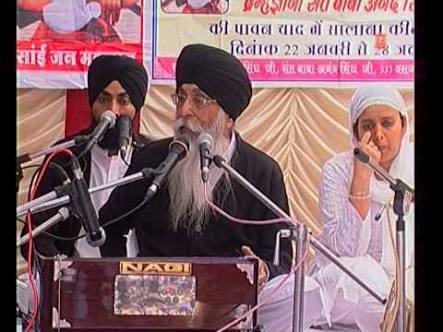 Bhai Chatar Singh Ji
The Sindhi Sikhs share excellent bond with their Punjabi and Dakni (Deccan) Sikh brethren. The Punjabi Sikhs are a numerous in Mumbai and Dakni Sikhs are numerous in Nanded and Hyderabad. According to 2011 Census, there are just over 2.23 lakh Sikhs in Maharashtra and almost similar number exist in Madhya Pradesh (& Chhattisgarh, now a separate state). The number of Sikhs in Andhra Pradesh (& Telangana, now a separate state) is much less. These states host just over 40,000 Sikhs.
Surprisingly these three groups do not inter-marry as a norm and Sindhi Sikhs find it difficult to get matrimonial matches. The growth rate of Sikhs in India has been just over 8% compared to 16% in Hindus and 24% in Muslims. This rate is just under 5% for Sikhs outside Greater Punjab. The education and prosperity has meant that most couple stick to two children and some even to one child only. This decline in population share of Sikhs is a wider concern and requires a serious study to understand the causes and take appropriate steps to ensure that the community retains its significant place both in and outside Punjab.


Language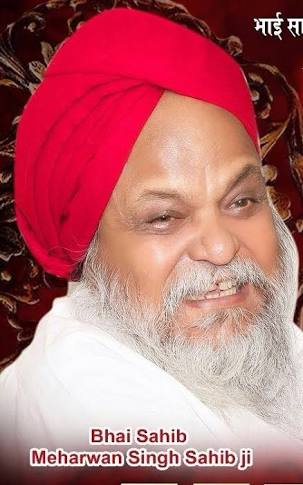 Bhai Sahib Meharwan Singh Sahib Ji
The Sindhi language is well spoken by the community and local Marathi & Hindi speakers are able to understand it. However the Sindhi Schools, where medium of instruction is Sindhi are virtually deserted. The community is reasonably well settled and they prefer sending their kids to English medium Schools which is not very different from other affluent communities in India.
Gurdwaras & Huzuri Raagi
Bhai Chattar Singh and Bhai Sehaj Singh who belonged to Sindhi Sikh background have been Hazuri Raagi at Darbar Sahib, Amritsar. Bhai Harjeet Singh (Sindhi) Malerkotlawale is another prominent raagi from the community.
The Sindhi Sikh community have Gurdwara Sahibs at Malerkotla, Ulhasnagar, Indore, Gwalior, Pimpri among other places in India. The elders of Sindhi Sikh community are following the footsteps of late Bhai Meharwan Singh Ji and deserve commendation for ensuring their younger generation are fully adherent to the tenants of Sikhi. May Wahe Guru Ji always grant them Chardi Kala.

The author is thankful to Sardar Sajan Singh Chandnani for providing the information. He runs a Sindhi Sikh Facebook Group and plans to start a Sindhi Sikh website