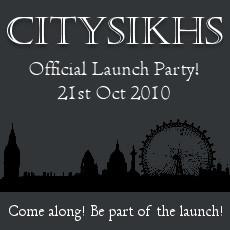 The City Sikhs Network will be using corporate models to provide specialist services to university leavers to aid the transition into working life. The initiative, believed to be the first in the UK, will be available and accessible by Sikhs and non-Sikhs alike and will involve mentoring, career advice, and networking. The initiative will be guided by the Sikh principles of community, perseverance, tolerance, and inclusivity.
According to the founder of City Sikhs, Param Singh, the Coalition government's intention to lift the limit on university tuition fees will result in greater pressure on students and graduates to get into a profession or career as soon as possible. He said that "the cutbacks being made to public services means there will be fewer avenues available for people leaving university to get the appropriate career advice We hope to fill that gap as best we can in the true Sikh spirit of community and in the context of the Big Society"
In a recent survey, 68% of Sikhs between 18 and 25 said that they had found it difficult to make the right career decisions due to a lack of advice and guidance, and 89% of the respondents said that they would have made use of a career development service if it had been offered to them.
Jasvir Singh, a member of City Sikhs, said "Many successful businesses such as Google and Microsoft use mentoring to unleash the full potential of employees Why should the benefits of having a mentor be limited to the few rather than the many? We can use our knowledge of how business works and make it available to people who would normally be denied such access"
The City Sikhs Network hopes that its network will enable young people to make contacts with people in industry as well as lead to personal development over time. Although based in London, they will be rolling out this resource across the UK.
Membership in the network is FREE. Simply sign up at www.citysikhs.org.uk
The City Sikhs Network will be officially launched on 21st October 2010 in central London at 53 Greek Street, Soho at 8pm.