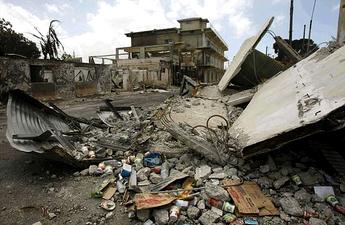 South Auckland Sikhs have extended a helping hand to the people of a remote Tongan island.
The NZ Sikh Society has raised $5000 for the tsunami victims of Niuatoputapu, an island north of Tonga.
The island suffered substantial damage in September's tsunami.
During recent Diwali celebrations at the Sikh temple in Takanini, members of the Sikh community donated money to the Auckland-based Niuatoputapu Aotearoa Society to help the island's people recover from the disaster.
The money will be used for a project on the island nominated by the society.
Representative Hardial Singh told the crowd that gathered for the celebrations that an ongoing relationship had been established with Niuatoputapu so its people will know "we are always there".
Niuatoputapu Aotearoa Society representatives attended the Diwali celebrations to show their appreciation for the Sikh community's generosity.
The society, which was established 28 years ago, has been running the relief aid project for Niuatoputapu.
They've collected goods and supplies over the past weeks and packed them into containers at the Lotofale'ia Tongan Methodist Church in Mangere, ready to be shipped to Tonga.
Members of the NZ Sikh Society also attended the national memorial service for the tsumani victims at Holy Trinity Cathedral in Parnell last week.