Over the years we have received lots of great feedback from our 1,000+ artists about why they chose to share their music through SikhNet Play *play.sikhnet.com (previously the Gurbani Media Center). 
It is this kind of feedback which inspires us to move forward and keep developing this global virtual Gurbani music streaming service for the sangat. 
SikhNet Play is a unique Gurbani music streaming player and community for Gurbani artists and listeners. SikhNet Play offers you a dedicated space that respects the listener and the artist by not diluting the listening experience with ads or interruptions. 
We continue to develop and grow as a platform where the artist and listener know they can access and be among worldwide talent, while also discovering hidden Gurbani gems. 
Since launching SikhNet Play we are continuing to invite artists to upload their music with us and to be part of this ever-growing Gurbani music community.  
Artists like Baba Kanwaljeet Singh and Bhai Jatinder Singh have joined us since we launched our new SikhNet Play service. Do you want to join them?
Do you want to share your recordings with 12 million people and be one of the artists on SikhNet Play?
It's as easy as going to *play.sikhnet.com and clicking on the SikhNet Play menu. This will guide you to our upload page. 
If you have any problems uploading your material we are always at hand to help you. 
Start your journey here : Upload Gurbani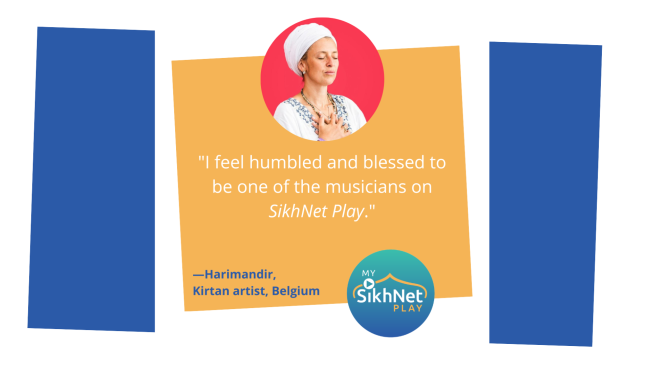 We hope you are enjoying SikhNet Play. Rest assured, this is not the end of our efforts. We will continue to listen to your requests and strive to provide a Gurbani listening experience that best serves everyone. 
(*If you are reading this on your phone and already have the Gurbani Media Center app installed, the play.sikhnet.com link will open in the app unless you type it into your browser).