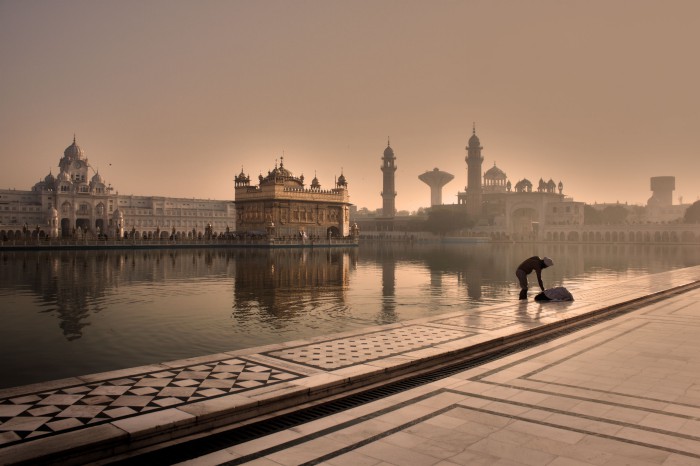 Powerful image at sunrise of the Harmandir Sahib, the most beautiful place on earth

The past month, leading up to the Shaheedi Purab of Sri Guru Arjan Dev Ji, served as a reminder of the fifth Guru's contributions to Sikhi, amongst other things to the development of Sri Harmandir Sahib. 
Sri Nankana Sahib, marking the birthplace of Guru Nanak Dev ji, Keshgarh Sahib, the birthplace of the Khalsa, and Hazur Sahib, the resting place of Sri Guru Gobind Singh ji - these are examples of prominent Gurdwaras known to many. Above all, Sri Harmandir Sahib is known to all of us. We are fascinated by its magnificence and know of its rich heritage but in this year especially, we are reminded of its troubled history.
But what do we know of pieces of Sikh architecture beyond these famous examples? There are thousands of Gurdwaras spread across the world. Many are new, providing a spiritual home to Sangat who have settled down in the United States, Canada and Europe. Although they may not share a story that tells of historic occurrences, they are a symbol of the spreading of Sikhi across the continents. Many others are ancient and have their own rich history. To explore and learn about events connected to these Gurdwaras can aid us in understanding their significance and appreciating their beauty.
From the first Gurdwara, built by Guru Nanak Dev ji in Kartarpur to new Gurdwaras being built, such as in Voorbaai, South Africa – it remains the doorway to the Guru. Due to this significance, educating ourselves on Gurdwaras around the world can lead to greater knowledge of Sikhi for all generations. This was the incentive to launch Sikhitecture, a site that aims to showcase Sikh architecture and provide information on Gurdwaras around the world. 
Follow our page Sikhitecture to learn more about Sikhi Architecture: https://www.facebook.com/sikhiarchitecture
Thank you very much



Amandeep Singh
---
Gurdwara Nanaksar, Edmonton, Alberta (Canada). The floor of its langar hall is made of marble and granite, all salvaged from demolished Edmonton-area buildings (Image credits: Darren Kirby).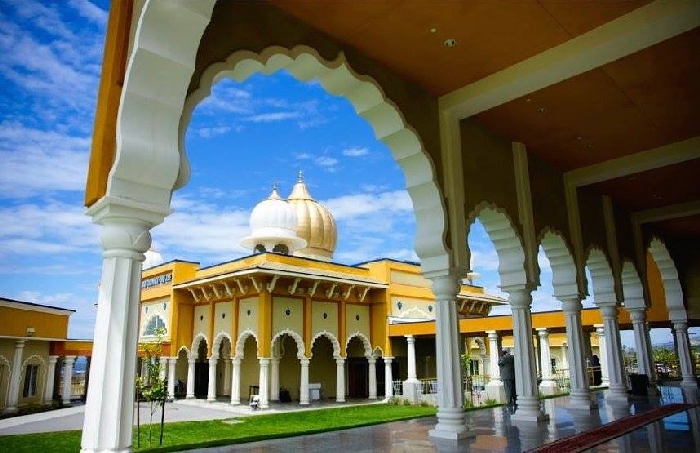 Gurdwara Sahib San Jose, California. It is the largest Gurdwara in North America, its diwan hall can seat around 3000 people (Image credits: MnM foto).
Gurudwara Dera Sahib, Lahore (1563 - 1606) was built by Maharaja Ranjit Singh in memory of the fifth Guru, Shri Guru Arjan dev ji. This was the site of Shri Guru Arjan dev ji's martyrdom (Image credits: Syed M.Rafiq).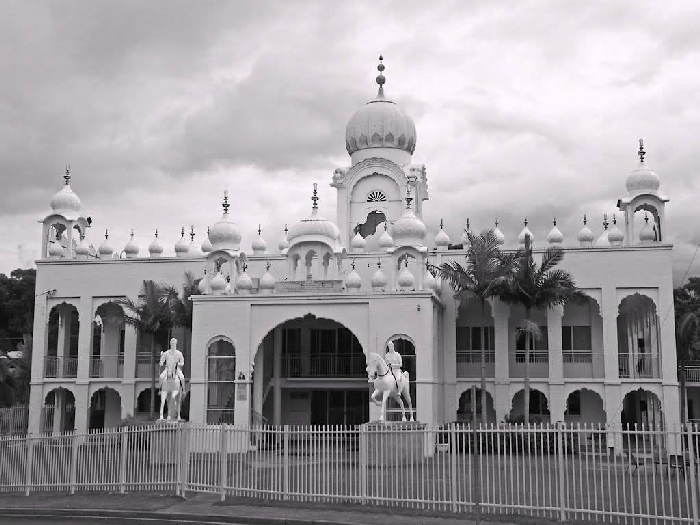 Guru Nanak Gurudwara, Woolgoolga (New South Wales, Australia). Completed in 1970, it became the first purpose-built gurudwara in Australia.
Gurdwara Mehdiana Sahib, Mehdiana (India). Shri Guru Gobind Singh Ji came here while traveling across the Malwa region. Its grounds, stretching over 25 acres, are home to many monuments and statues depicting scenes of Sikh history under the Mughal rule (Image credits Giridhar Appaji).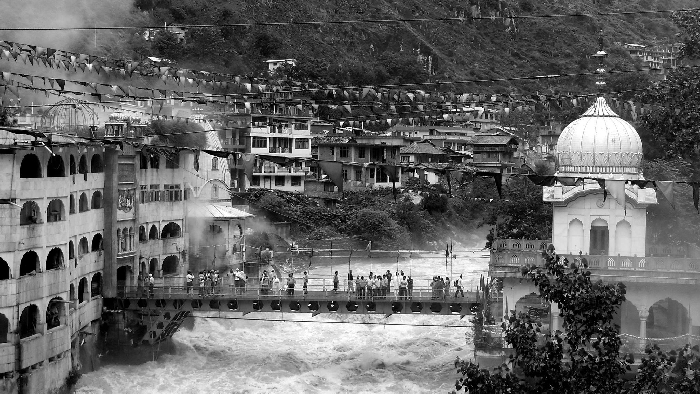 Guru Nanak came to this place in 1574 with his disciple Bhai Mardana, Bhai Mardana and several followers were hungry and tired after their travels however there was nowhere to cook the food. Guru Nanak Dev ji commanded Bhai Mardana to lift a rock revealing a hot spring which was used to cook all their food. Manikaran Sahib Gurudwara sits at this place and the hot spring continues to provide steaming water to this date...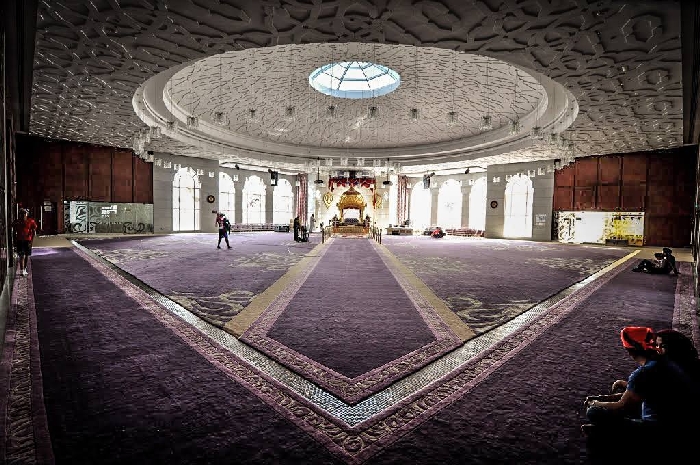 At a time, the very thought of building a Gurudwara in the heart of an Islamic state was considered nothing short of an Arabian mirage. This inconceivable thought became reality in 2012 when the Guru Nanak Darbar rose from the sands of Dubai, making it the first 'official' Sikh temple in the whole of Gulf. (Image credits: Jaideep Chaudhary)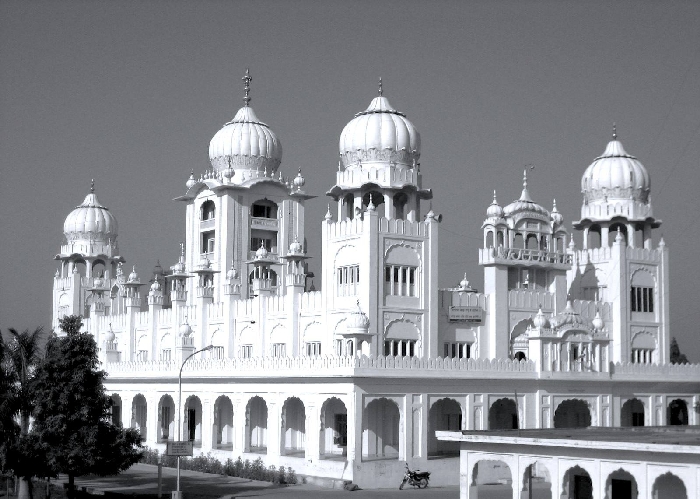 Gurudwara Patalpuri Sahib, Kiratpur. In 1644, Shri Guru Hargobind ji was cremated here, as was Shri Guru Har Rai ji in 1661. The ashes of Shri Guru Harkrishan ji were brought here from Delhi and immersed in 1664.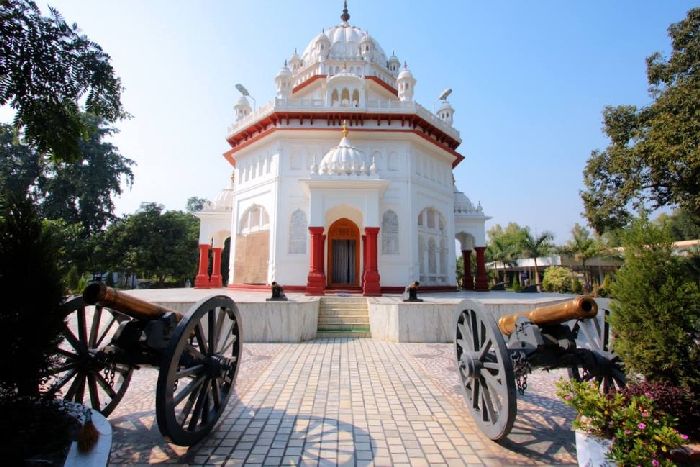 Gurudwara Saragarhi, Firozpur. This gurudwara was built to honour the unparalleled bravery demonstrated by 21 Sikh soldiers on September 12, 1897, while fighting against a 10,000 strong enemy force in the battle of Saragarhi. The memorial Gurudwara, surrounded by several cannons, has the names of the 21 brave soldiers inscribed on its walls. It was built by the army with salvaged stones from the attacked Saragarhi post.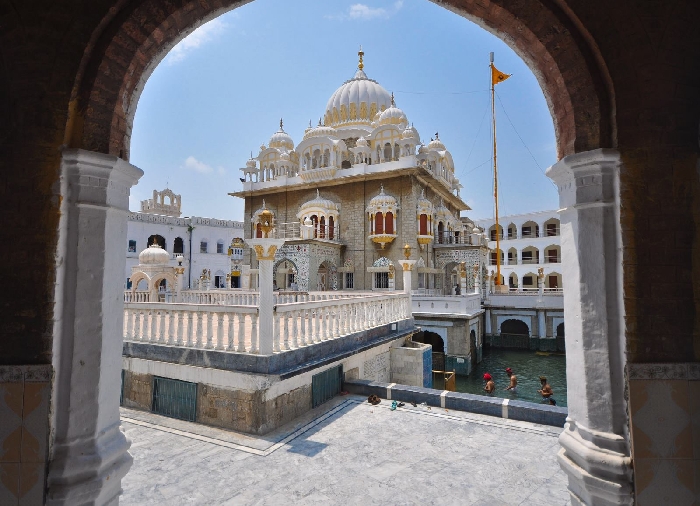 Gurudwara Panja Sahib is situated in Hasan Abdal (Pakistan). This Gurudwara marks the spot where Shri Guru Nanak Dev Ji and Bhai Mardana Ji stopped on their travels and started reciting Kirtan which annoyed a local saint, Wali Qandhari. An altercation eventually resulted in a boulder being flung at the Shri Guru Nanak Dev Ji, who stopped it with his outstretched hand, remaining completely unharmed. Upon seeing the Guru's power, Wali Qandhari's pride was broken and he became a devoted follower of the Guru (Image credits: Myree Azhar).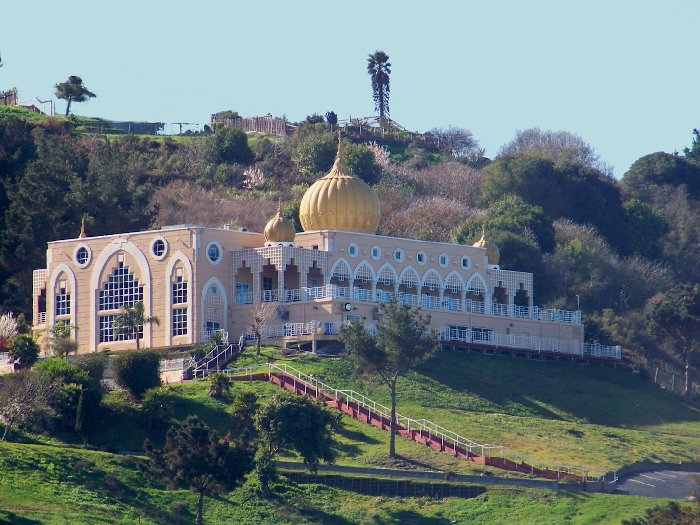 El Sobrante Gurudwara Sahib lies on a hilltop of the El Sobrante Valley, about twenty five miles north of San Francisco (USA). It was built in the late 1970s as more and more Sikhs immigrated to San Francisco's Bay Area. California has one of the largest Sikh populations in the USA. (Image credits: Coro).
For more visit: https://www.facebook.com/sikhiarchitecture