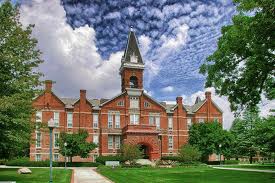 Editor's Note: Over the next two weeks, we will be featuring the videos made by these young Sikhs from Iowa on the SikhNet homepage.
It was little over a year ago that Tim Knepper, associate professor of philosophy at Drake University (Des Moines, IA), found himself at a dinner party with Drake's former director of information technology, Ann Kovalchick. Ann wanted to know more about The Comparison Project, a public program in comparative religion that Tim had just begun directing at Drake University. But she also wanted Tim to know about digital storytelling, a pedagogical technology that combines narrative, visual, and audio components into powerfully personal and critically reflective digital stories. With this technology Ann believed that The Comparison Project could help give personal voice and aesthetic power to the religions that it studied. But how, exactly, was yet to be determined.
Approximately six months later, under Ann and Tim's guidance, Drake University hosted its first series of digital-storytelling workshops. Facilitated by the Center for Digital Storytelling (Berkeley, CA), the first workshop introduced a small cohort of Drake faculty and staff to the methodologies of digital storytelling. The second workshop then asked these faculty and staff to teach digital storytelling to local religious practitioners, facilitating the creation of an initial set of digital stories about some of the "religions of Des Moines." By this point in time it had been determined that one end-use of the digital-storytelling pedagogy would be a series of Religions of Des Moines classes taught by Drake's Religion Department, each one of which would not only explore a world religion as it is actually practiced in Des Moines but also facilitate the creation of digital stories about that religion as it is personally practiced and understood by members of its local community. But which religion would get to go first? 
Enter the Sikhs. Tim had long been taking students from his classes to visit services at the Sikh Gurudwara in West Des Moines, where his students and he had always been received with characteristic Sikh hospitality and generosity. And The Comparison Project had just hosted a scholar of Sikhism, Dr. Nikky-Guninder Kaur Singh (Colby College, ME), whom the local Sikh community had also received with warmth and kindness. And so Tim asked his friend and contact at the Gurudwara, Gurwinder Kapur (himself a Drake graduate), if the Sikh community might want to participate in the second digital-storytelling workshop, creating short videos about their practice of Sikhism in Des Moines, Iowa. (Another faculty participant of the workshops also asked some members of the local Quaker community to participate.) 
Immediately a problem presented itself: the workshop was to be held during normal working hours, from 9-5 every weekday of a mid-August week, making it difficult for working adults to attend. To that problem, Gurwinder and Tim worked a brilliant solution: the youth of the local Sikh community could create these stories. Not only would they posses the technological facility to accomplish the more technical aspects of the project, but as second-generation Americans, not to mention young adults, they would also possess a unique and direct perspective on what it means to practice Sikhism in midwestern American.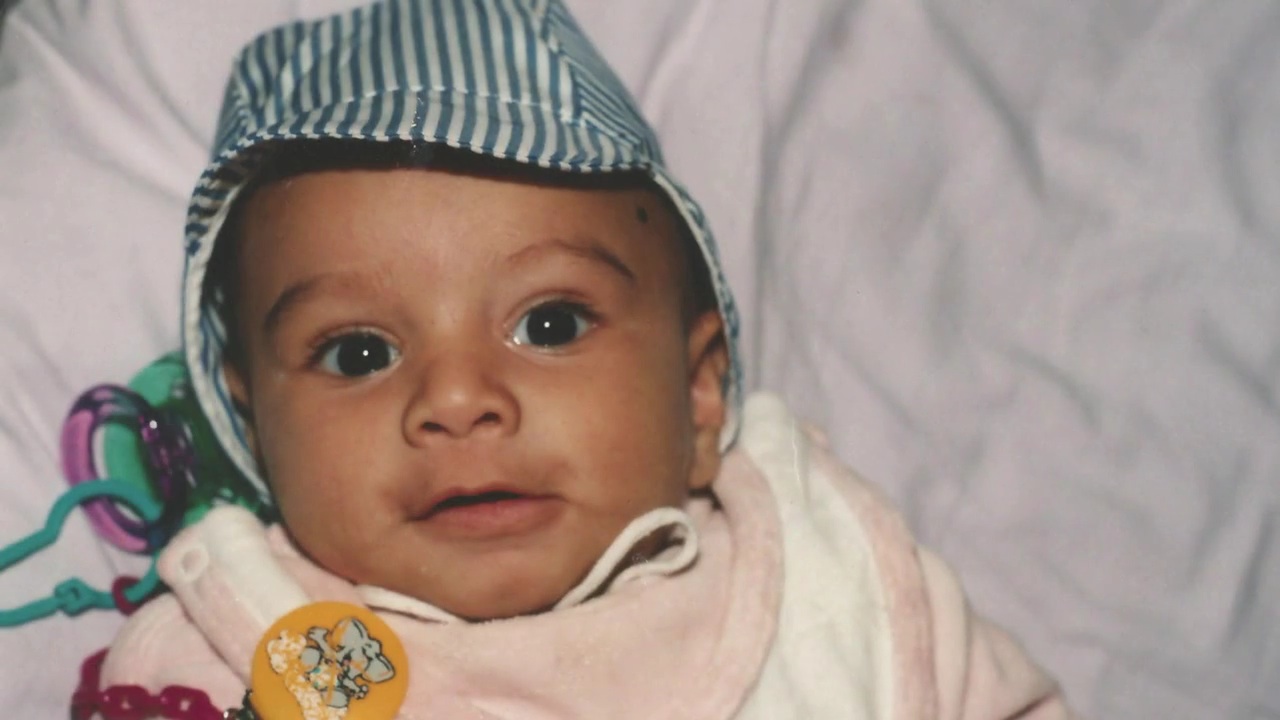 Gurwinder beat the (Gurudwara) ground for volunteers. It didn't take much beating. In his own words, "when several of our youth were informed about this project, they jumped on the opportunity to share their experiences growing up as Sikhs in Iowa." One of the participants, Jasmehar, says he was motivated by the opportunity to share Sikhism with others, "enabling them to learn more about various aspects of Sikhism." Another participant, Sandeep, was particularly interested in the opportunity to make a video that represented his faith. 
Five youth from the Gurudwara saw the project through from start to finish: Sandeep Dhingra (17), Baldeep Dhingra (16), JeevanJot ("J.J.") Kapur (14), Rasleen Kakar (13), Jasmehar Kakar (11). In preparation for the workshop they were asked to write short expository pieces on various facets of Sikhism--Sikh beliefs and practices, experiences and histories, communities and notorieties. But when they actually arrived at the workshop, the Center for Digital Storytelling facilitator, Rob Kershaw, shrewdly observed that these expositions would have greater power and intimacy if they focused on those experiences that most shaped the storytellers' faiths. We all agreed.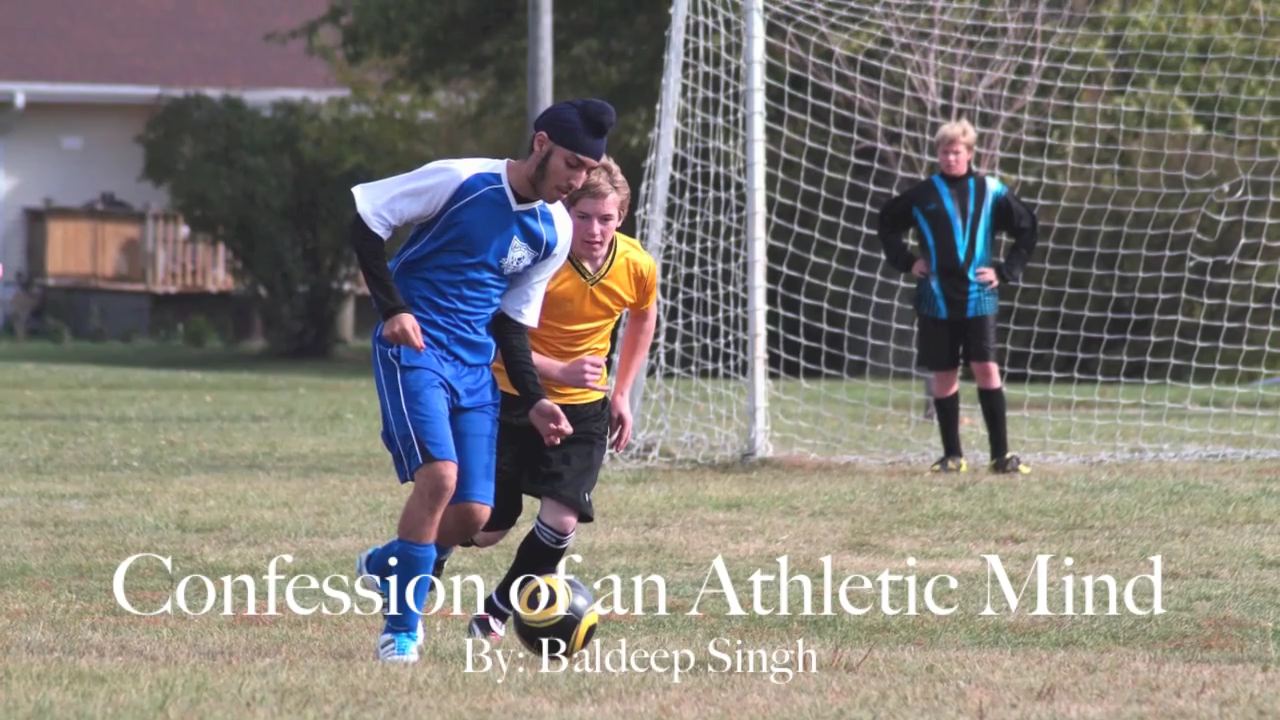 The five Sikh youth met this challenge with aplomb and resolve. J.J. decided to "speak out" about the intolerance that he as a Sikh experiences in the Midwest, drawing motivation from his father's "drill sergeant eyes" to "stand up" and "speak for" Vijay Singh, the Manchester youth whose tragic life was prematurely ended because of bullying. Rasleen chose a similar theme: her struggles to observe and defend kesh in her Midwestern middle-school. Sandeep reflected on the significance of the Sikh naming ceremony (Naam Karan) in general and his own name in particular, while Jasmehar turned to a very recent event in his life--his turban-tying ceremony (Dastarbandi). And the athlete he is, Baldeep opted to write about the astonishment and surprise he experienced in learning about the accomplishments of Milka Singh and Fauja Singh as well as the awe and responsibility he feels in wanting to carry "the baton" as it's passed on to him. 
The majority of the workshop time was spent writing, workshopping, re-writing, and re-workshopping these stories. With a target goal of 300 words, the stories needed to be focused and succinct. But as the storytellers soon learned, images could tell some of the story. Words could often be eliminated in an effort to "show instead of tell." A picture, as the adage goes, could tell a thousand words. 
After the scripts were economized and polished, it was time to record them and import them into iMovies. Next came the scanning of photos and selection of other pictures and videos, the importing of all these images into iMovies, the recording, selecting, and importing of music, and the arrangement of all these components in a conceptually cohesive and aesthetically stimulating manner, complete with titles, transitions, and titles. It was a busy week! And things didn't always go smoothly. J.J. reports that "there were times when we observed difficult production situations." But he adds, "With patience, discussion, and perseverance our facilitators always found a solution." Some of these solutions took time. And some of the stories weren't completed until "the nick of time." But solutions did come, and stories did get done. And when we all finally sat down together at the end of the workshop to view the stories, we were awestruck at the beauty and power of what we saw.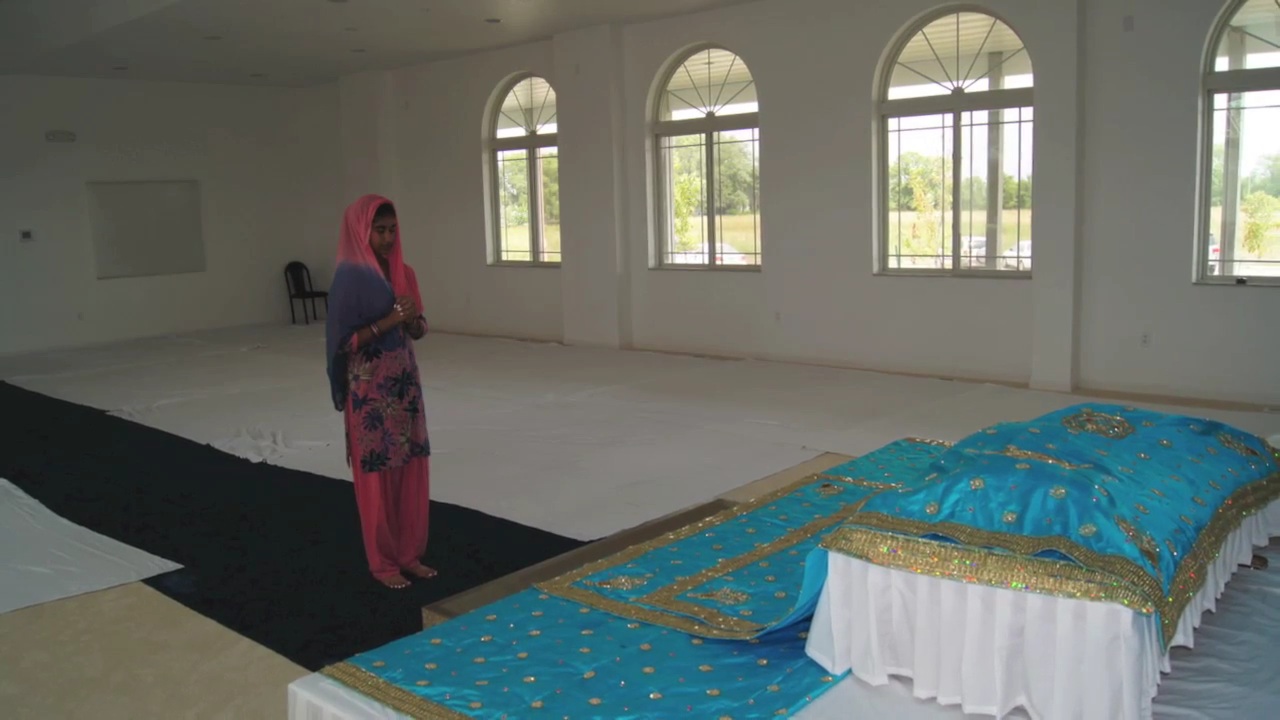 Then the sadness set in as we realized that this intense, frenetic experience was over. I don't think any of us will ever forget this week. For the facilitators of the stories, it was a week of entering into and sharing in the religious experiences and worldviews of the storytellers. For the storytellers, both Sikhs and Quakers, it was a week of bringing out and sharing these experiences and worldviews. And for both groups, it was an experience in learning about and dialoguing with one another about our religious faiths and backgrounds. Interfaith dialogue and understanding, we discovered, was the unexpected outcome of the workshop. Thus Baldeep reports that although he learned "a lot on how to write a dialogue and piece it together with the right pictures into a digital story," he emphasizes how he "had the chance to meet these wonderful people from the Quaker community" in what was both a "beautiful experience" and also "a wonderful learning chance." And Jasmehar concludes, "In one simple word the experience was 'fun.' I not only learned more about my own identity but the partnership between professors and my other friends in faith created a special bond that we continue to remember to this day."
Fast forward to this day. The videos from the workshop have been posted to The Comparison Project website (under the heading "Religions of Des Moines": http://comparisonproject.wordpress.drake.edu/religions-of-des-moines/). And the religion faculty at Drake have begun teaching digital storytelling in their "Religions of Des Moines" classes, the first of which (Religions of Des Moines: Hinduism) ended just last month. (The five digital stories that were facilitated in the class are also now accessible on The Comparison Project website.) The faculty hope these classes in general will help make students more aware that the "religions of the world" are practiced right here in Des Moines and that the digital-storytelling component of the classes in particular will help students better enter into and appreciate the experiences and worldviews of these religions. And in posting these digital stories to The Comparison Project website, the faculty also hope to inspire such awareness and understanding in the Des Moines community and beyond.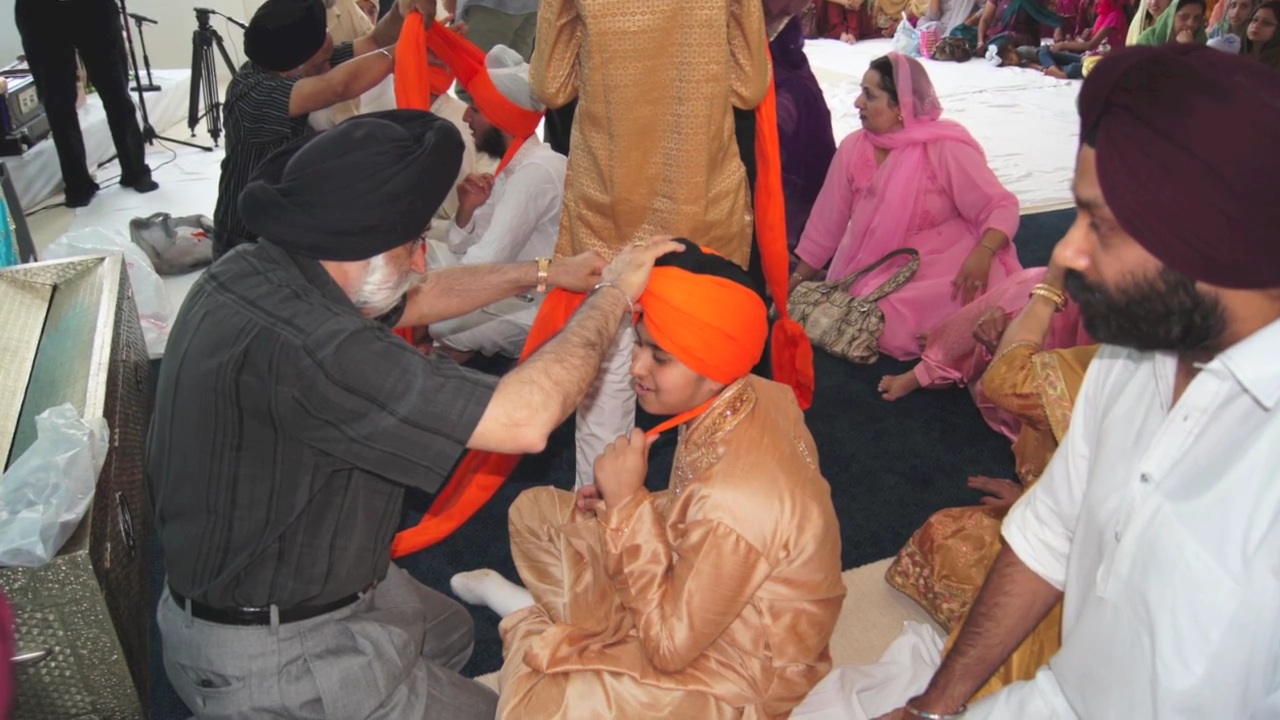 Such hopes, and more, are shared by the Sikhs. Jasmehar's father, Jasvinder, believes the storytellers have created "interesting digital stories on Sikhism that will encourage people to see and share with others, and to help spread knowledge about Sikhism and its beliefs and values." Sandeep also thinks these stories will "educate fellow citizens around the nation as well as the world on the many different aspects of Sikhism," while his brother Baldeep hopes his story will "tell of a young boy's dream of becoming an international athlete" and thereby "inspire young boys and girls of any religion to chase their dreams." And Gurwinder, with whom Sikh involvement in the storytelling project began, wishes that "more than showing the lessons learned from stories of courage and overcoming hate, we want our youth regardless of race, religion, or creed, to stand confident and share their experiences." Quoting the words of Dr. Martin Luther King Jr., Gurwinder in fact aspires for nothing less than "a day when people will not be judged by the color of their skin, but by the content of their character." 
And it all began with a (digital) story. 
Sikh Digital Stories through The Comparison Project
Stand up, Speak Up by JJ Kapur
How I Was Named by Sandeep Dhingra
Confessions of an Athletic Mind by Baldeep Singh
The Book of Rules by Rasleen Kakar
Turban Ceremony: Leaving by Childhood Behind by Jas Kakar