Palatine, IL: Sikh Religious Society Palatine Illinois partnered with the local Palatine Library to invite the library members and community at large to an Interfaith Discussion about Holy Books, hosted at the Sikh Gurudwara (Sikh place of worship) in Palatine Illinois on May 24. More than 250 guests were delighted to visit and learn more about different religious holy scriptures, as well as share in "Langar" a vegetarian meal served by the volunteers at the Gurudwara.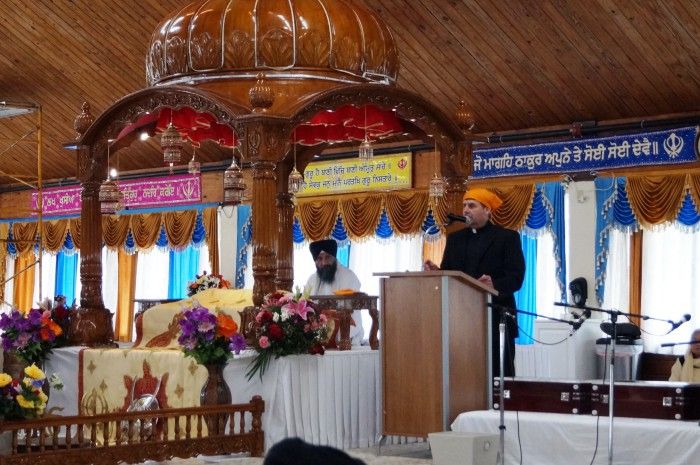 Fr Corey Brost addressing the sangat
Speakers from Judaism, Christianity, Islam, Hinduism, Buddhism, and Sikh faith were invited to explain the core messages of their scriptures in a learning environment. The presentations were moderated by Father Corey Brost, C.S.V., co-founder of The Children of Abraham Coalition.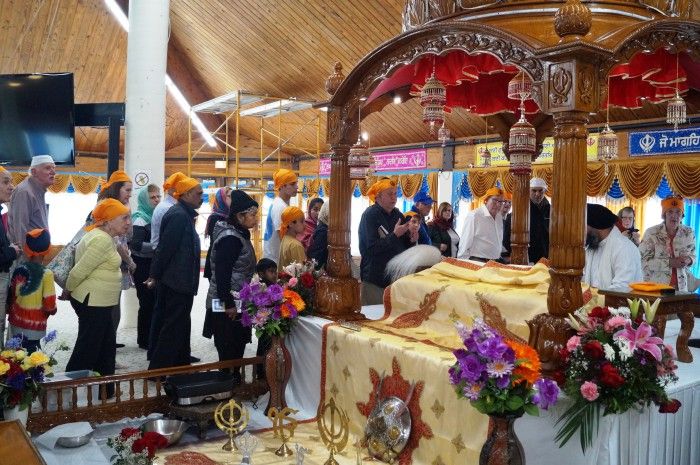 Guest line-up to view the Holy Book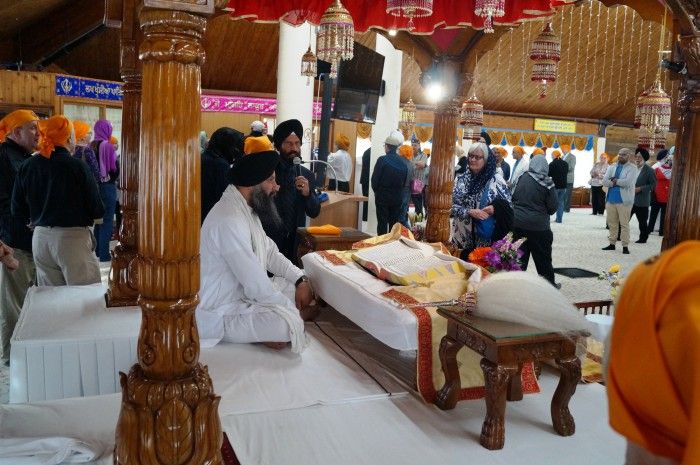 Rajinder Mago introducing the Granth Sahib to the guests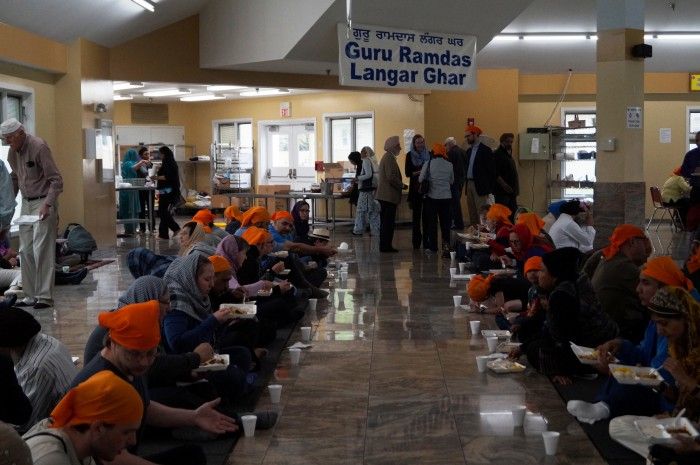 At the Langar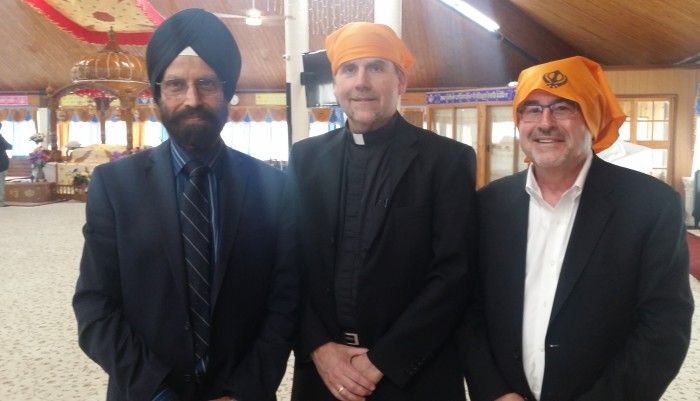 Rajinder Mago with Corey Rabbi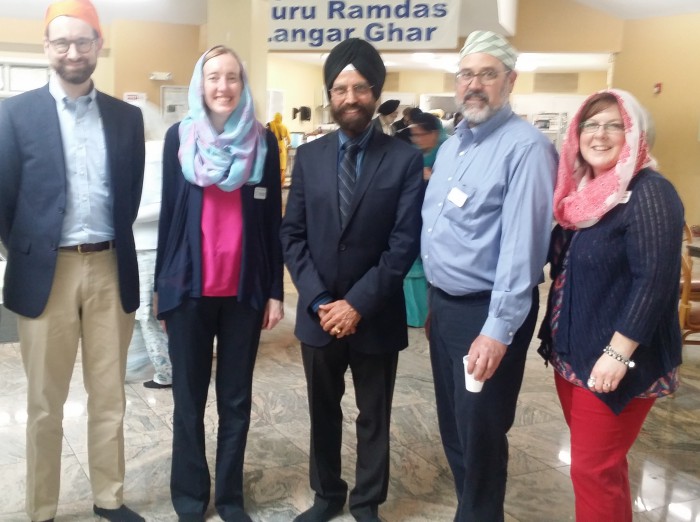 Palatine Library staff with Rajinder Mago
Rabbi Steve Hart, from Temple Chai in Long Grove Illinois enlightened the audience with the background and teachings of Torah; Pastor Joel Lohafer, from Christ Lutheran church in Palatine Illinois spoke about the Bible; Dr. Sabeel Ahmed, from Islamic Society of Northwest Suburbs in Rolling Meadows Illinois spoke about Islam and Qur'an; Chirag Barot, from BAPS Shri Swaminarayan Mandir, Bartlett Illinois explained the Hindu scripture the Bhagavad Gita; Iris Wang, from Dharma Drum Mountain Buddhist Association in Mount Prospect Illijnois enlightened the audience with Buddhist Tripitaka; and Dr. Balwant Singh Hansra, of Sikh Religious Society in Palatine spoke about the teachings of Sikh Scripture Siri Guru Granth Sahib and its nature of being the eternal Guru for the Sikhs.
"We are so grateful to our speakers for their engaging presentations and educating us about their holy books. We learned that despite our diverse backgrounds and beliefs, there are many similarities and common themes of peace and goodwill throughout each teaching," said deputy director of Palatine Library Melissa Gardner.
The guests broke bread together by partaking the "Langar." (see pic above) There were countless cordial conversations in the "Langar Hall," resulting in heart warming openness among the guests from diverse backgrounds and faiths.
Photo Credit - Palatine Library