National Sikh Campaign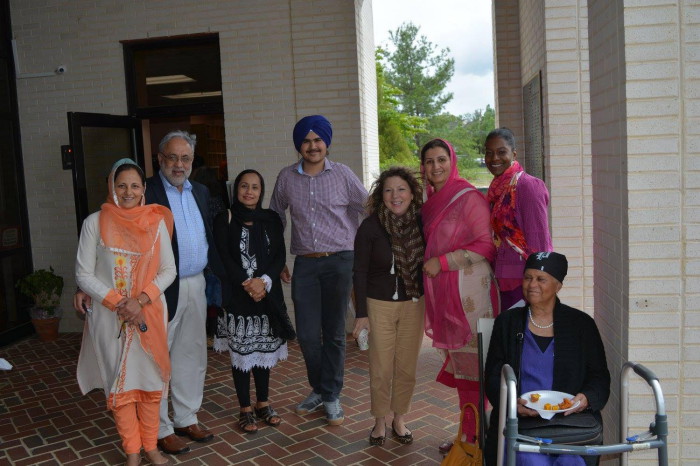 Washington, D.C. May 22, 2017 – National Sikh Campaign announced a National Month of Community Outreach, which encourages Gurdwaras across the country to host 'Sikh Open House' and invite neighbors and community stakeholders, such as local elected officials, law enforcement officers, teachers, school district leaders and others, to participate in special events designed to inform the community about Sikhism and the many contributions made by Sikh Americans across the country.
The effort is a part of the national We Are Sikhs initiative, a new, national effort to improve awareness of Sikhism and Sikh Americans throughout the United States especially in the immediate neighborhoods where Sikhs live and worship.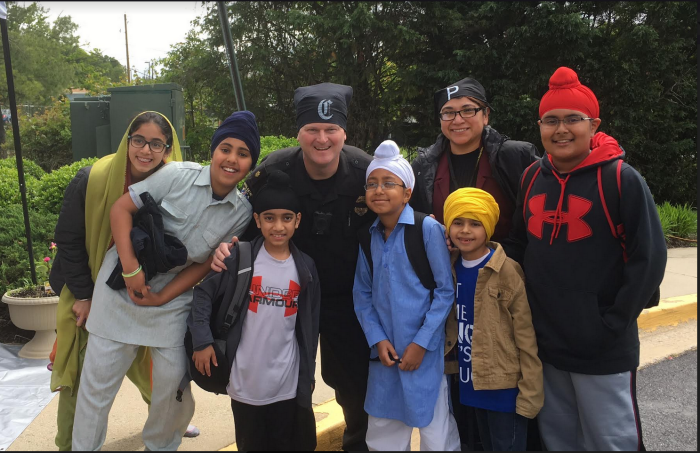 The National Month of Community Outreach will run from May 7 until June 25, 2017. The launch of the initiative has already made a big splash in the United States - the USA Today, the largest newspaper in the United States, wrote an exclusive article on the launch of the grassroots effort.
Dr. Rajwant Singh, Co-Founder of the National Sikh Campaign and Senior Advisor to NSC, said, "The Month of Community Outreach is being launched to get the maximum exposure of the Sikh community at the local level in combination with the national campaign.
The national "We Are Sikhs" campaign has been running television ads on CNN, FOX and social media. There is already a positive response from Americans from across the nation and this grassroots outreach initiative will strengthen bonds at the local level with our neighbors."
NSC has also created a tool-kit package for Gurdwaras to use to organize such events.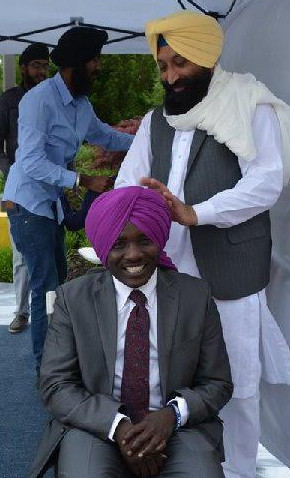 Guru Gobind Singh Foundation, based in Washington area, held a Gurdwara Open House and more than 160 guests came to learn about their Sikh neighbors. Many participants chose to have turbans tied on their head to express their solidarity with Sikhs. Sikh youngsters organized an exhibition to familiarize guests with the Sikh tradition.
Illinois Sikh Community Center in Wheaton, which also held an open house, was even more soulful since three youngsters performed a prayer on Sunday. In Wheaton Shear Kaur, 16, Kabir Singh, 14, and Noor Kaur, 16, performed the prayer as a part of the campaign.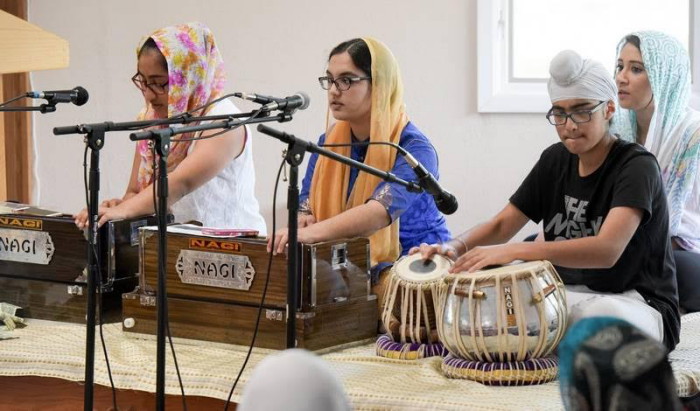 Both events had an overwhelming response from the local American communities and generated local media attention.
"The National Month of Community Outreach is a critical component of We Are Sikhs, because it will give local communities a first-hand experience with the Sikh faith," said Gurwin Singh Ahuja, Executive Director of NSC. "By inviting community stakeholders and members of all faiths to our Gurdwaras, we hope to foster a better understanding of the values that unite us all as Americans."
Jasvir Kaur, National Sikh Campaign's team member in Chicago and organizer of the open house, said, "Sikh Americans are pillars of their communities in every corner of the nation. They run local businesses, serve on their local Parent Teacher Associations and lead Boy Scout Troops, for example. Sikhs believe deeply in the freedom to pursue one's own success through hard work and serving their communities - ideals fundamental to the American Dream." She added, "It is critically important that we continue to create opportunities for our neighbors and friends to know who we are."
Despite the many contributions of Sikh Americans, 60% of Americans admit to knowing nothing at all about Sikh Americans, and 66% of Americans have never interacted with a Sikh American. The lack of understanding of the Sikh faith and has led the Sikh community to be targets, of discrimination, intimidation, harassment and hate crimes. Sikhs are targeted, in part, due to their practice of wearing the turban. The turban represents a Sikhs commitment to equality for all and 99% of individuals wearing turbans in the U.S. are Sikh.
National Sikh Campaign works with AKPD, the firm that led President Barack Obama's messaging strategy, Hart Research Associates, which has worked closely with Hillary Clinton, the World Bank, and Harvard University, and FP1 Strategies, which is led by former advisors to President Bush and other leading Republicans.
We Are Sikhs will utilize national and local television advertisements, digital advertisements, an innovative website and community events to affect change. To learn more about this effort, please visit www.wearesikhs.org.
To request information about National Month of Community Outreach events in your local area, please contact: [email protected]
About the National Sikh Campaign
The National Sikh Campaign (NSC) is a non-profit organization dedicated to educating the public about the many contributions Sikh Americans are making in their communities everyday. Whether it's serving multiple tours in Iraq or Afghanistan, leading Fortune 500 companies, managing family farms, serving as elected officials, or promoting equality and serving the local community, Sikhs put into action the values that make America great.
NSC's mission is to ensure that more Americans can immediately recognize and understand who Sikh Americans are, what their faith is all about and how it shapes their significant contributions to American life. To learn more, please visit www.sikhcampaign.org
###