'There was a scarcity of bandages with the result that used bandages had to be used, again and again, after washing. A Sikh Doctor in the camp had no bandages so he tore up his turban to bind the prisoner of war's serious leg ulcers'.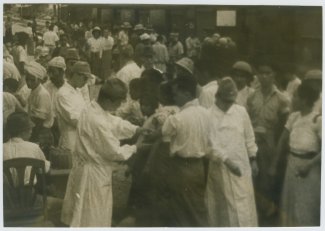 Caption : War 1939-1945. Prisoners of war camp under Japanese control. Vaccination of native workers. Reference : V-P-HIST-03359-09
In the latter half of 1943 ,Some 400 medical orderlies from Malaya  were transferred to the construction zones in the Siam-Burma death Railroad  addressing the shortage of medical personnel. 
The 19th Ambulance Corps. commonly known as the 'Kudo Butai' was responsible for the medical care and attention of civilian labourers. The Unit had Headquarters at Kanchanaburi and its commandant was Major Kudo Hikosaku .
Hospitals were established at Kanchanaburi and several other places along the line. There were six main labourers hospitals bases: Kanchanaburi, Wanyei,  Kinsaiyok, and Nieke on the Thai side, and Aperron and Anaquin on the Burma side.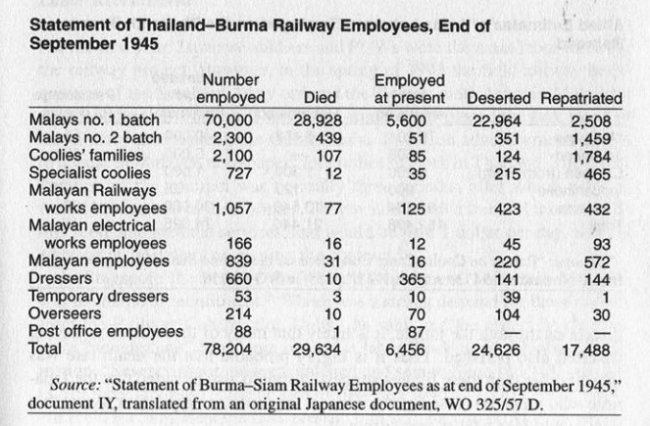 Pergas Singh, Kantar Singh and a few other Sikhs from Malaya were  medical orderlies assigned to the infamous Thai-Burma Railroad, the "Railroad of Death." 
They worked on the death railway Hospital camps which spanned from Thailand to Burma. Pergas Singh was stationed at Wampo . Each medical group had 5 members including a Japanese doctor. They were given a Red Cross  armband each with  some Japanese characters written on it which means "Doctors".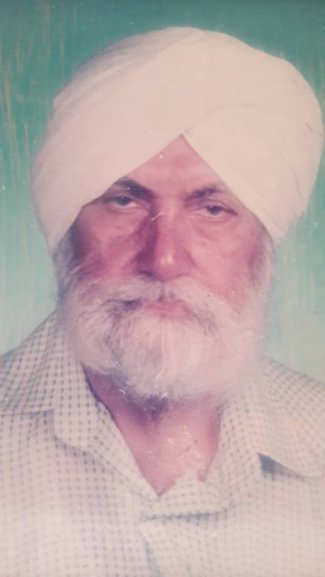 Pergas Singh
For Pergas Singh there was no mental escape from the horrors of the war. Although preferring to forget the horrors which he had endured. This proved impossible. The Death Railroad memories live on until today through his family.
Mr. Pergas Singh's dreadful experiences in the Thailand-Burma Railroad in particular, was to have later health effects. The trauma of his experiences has never left him and even after more than 50 years later which he still suffered from nightmares over the matter and recurrences of malaria. 
The story he left behind will stay forever as a testimony of those who suffered immeasurable cruelty on the death railway and hope that we never have to experience these extreme times in the future.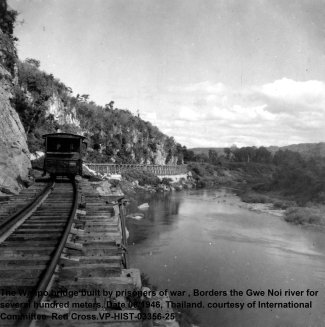 In 1942 ,Pergas Singh s/o Genda Singh, a Hospital Assistant from Parit Buntar, Perak  formerly and later Ipoh, Perak was picked by the Japanese authorities to work as a medical aide in Labourer Hospital, Wampo (Wanpo), base hospital camps on the Thailand-Burma railroad. 
He left from Ipoh to Thailand together with other medical personnel by train. They arrived at Ban Pong and screened for cholera . They were inoculated and isolated before sending them to Kanchanaburi. 
His account of the conditions and suffering endured by his fellow Malayans and himself makes for the most extraordinary and disturbing reading. 
Pergas Singh was injured badly in a bomb explosion and suffered from hearing problems due to impact of the explosion and later from malaria, unlike so many, he survived. In fact, his service almost cost him his life and ruined his health.
Miraculous escapes from bombing.
One day while Pergas Singh was bathing in the river with his fellow hospital mates, he looked up in the sky, without warning, suddenly a R.A.F.  plane flew above and dropped a bomb smacked into the water before exploding resulting in the death of his friend,  a hospital attendant and injuring himself. 
The impact of the explosion caused his friend to die instantly and Pergas Singh dropped a few meters away on the riverbank, badly injured. Then the Japanese officers and some medical personnel who heard the explosion came running to their aid.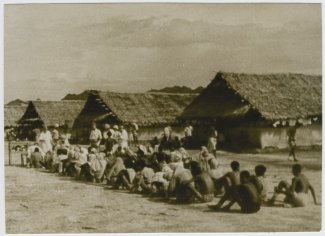 THE 19TH AMBULANCE CORPS "KUDO BUTAI" 
Prisoners of war camp under Japanese control. Vaccination of native workers. Reference : V-P-HIST-03359-08
+Pergas Singh was taken to the hospital and sedated and he regain consciousness after 3 or 4 days. By the time, he was very weak and in pain .The impact of the explosion damaged his hearing capability and there were some fragments of shrapnel still embedded in his legs  till today which were risky to be removed. Pergas Singh were repatriated to Malaya after the incident in 1943. 
Pergas Singh's niece, Madam Satbant  Kaur d/o of  Roor Singh,  aged 87  shared a story of  him who risked his life saving a British POW who escaped from the camp and was hiding in the jungle.
He was  secretly providing food and medicines to the British Doctor who was a fugitive. If the Japanese would have found out about this, both of them would have been caught ,tortured and  executed. She also narrated the story on how Pergas Singh was injured in a bomb blast which nearly cost him his life.  
Ravi Singh s/o Pergas Singh also shared the story of his father. His father was sent to Siam twice.  In the work contract, Pergas Singh was only supposed to serve in Siam for a short term,  but in reality, it was not. He served the longest at Wampo.
When the war ended, the British doctor shared his testimony when he returned to Malaya. If not because of Mr. Pergas Singh , I would not have been alive today. He has saved me from the death in the Japanese hands. 
Mr. Pergas was awarded the defence medal and letter of commendation for his services.
  Mr. Kantar Singh
Another Sikh from Malaya , Mr. Kantar Singh  , a Hospital Assistant from Penang   was also taken to the death railway to serve at the Laborers Hospital in Thailand. 
The tropical climate was unforgiving. The heat and humidity of the wet-season where the deadly effects of diseases such as cholera ,malaria ,painful skin diseases ,secondary infections and tropical ulcers which had decimated the workforce. Even the Japanese Doctors became ill too.
 Kantar Singh was an experience Hospital Assistant in treating tropical ulcers and other skin related sickness. He had treated many labourers, Japanese Soldiers & Officers and prisoners of war.
The table above  "Statement of Thailand - Burma Railway Employees, End of September 1945 " shows a calculation prepared by Allies after the war concerning the number of Asian labourers employed on the railroad. The Thailand-Burma was one of the largest construction projects carried out by the imperial army during the Japanese occupation of South east Asia.
Working conditions were appalling, the climate inhospitable, and food supplies grossly inadequate, making the POWs vulnerable to a plethora of tropical infections and malnutrition syndromes. 
The god-forsaken places along the routes were infested with malaria and rampant with cholera, dysentery and diarrhea diseases, where many Allied prisoners of war (POWs) and the Asian civilian forced labourers perished. Even some medical orderlies died while serving on the death Railroad.
In every camp and hospital, there was absence of sufficient accommodation, shortage of food and even drinking water. There was plenty of quinine, other medical drugs were very scarce .There was a scarcity of bandages with the result that used bandages had to be used, again and again, after washing. In lieu of blankets, gunny bags or sacks were used when obtainable.
Another interesting story was shared by Lieutenant James Bradely in his book " Towards The Setting Sun": An Escape From The Thailand Burma Railway, 1943.
Lieutenant James Bradley, who has died aged 91, took part in a remarkable escape from a Japanese prisoner-of-war camp in 1943.
Of the 10 men who broke out, five died while they were on the run; Bradley and the other four were recaptured after eight weeks in the jungle, and were the only PoWs to survive an escape attempt in Thailand during the Second World War.
After a train journey to Moulmein the men were interrogated by the Japanese Kempeitai and then examined by a Sikh Doctor, Dr. Sohan Singh who was appalled at their physical state. Jim Bradley by this point weighed less than six stones and Ian Moffat's leg ulcers were extremely serious. Dr. Singh had no bandages but tore up turbans to bind Ian Moffat's legs. 
"Dr. Singh and the jailer did all they could. He found towels and soap, and even toothbrushes. Even he found makeshift bed for us. These were wooden frames and legs interwoven string as mattresses, and they certainly made a welcome change from lying on bare concrete, or the rain-soaked floor of the jungle. We were given two adequate meals of rice and dhal (split lentil) daily". ~ Lieutenant James Bradley.
Medical officers and orderlies whose unstinting work and self sacrifice had helped so many prisoners to live through the hell of Burma Thailand  "death railway". 
The contributions made by the many different nationalities of medical staff working together . Their efforts undoubtedly saved thousands of lives.
Acknowledgements.
Madam Satbant Kaur d/o Roor Singh (Ipoh), Mr. Ravi Singh s/o Pergas Singh (USA) , Dr. Manmohan  Singh s/o Pergas  Singh ( K.L.) and Mr. Raghbir Singh  of Penang "Cheedee"  for their cooperation given to me  during the interview session.
International Committee of the Red Cross.                                                                     
The Second World War Experience Centre, West Yorkshire.                                             
Dr. Paul H. Kratoska.                                                                                             
Nakahara Michiko.