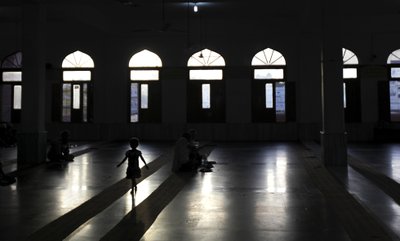 Sikhs are the only group so far to alter their religious practices in light of the new law. 
Sikh leaders issued an advisory to temples in the United Kingdom to halt all weddings in response to the Marriage (Same Sex Couples) Act, which received the queen's royal assent last week, according to The Telegraph.
The warning came from the advisory board Sikhs in England, and is only a suggestion to Sikh places of worship, or gurdwaras, to give up their marriage licenses as a preemptive move.
Sikh leaders fear that they could be subject to legal trouble for refusing to perform same-sex marriages, which are forbidden under their teachings.
The Act includes stipulations intended to protect groups from being forced to perform civil unions — and thus act against their religious beliefs — under a "quadruple lock" of legal protections.
However, Harmander Singh, the director of the Network of Sikh Organizations, expressed concern in a statement to the House of Lords that "the quadruple lock isn't going to be worth the paper it is written on." He is doubtful that the provisions will remain in place if challenged by the European Court of Human Rights.
While other religious organizations also resisted the legislation, the Sikhs are the only group so far to officially advise relinquishing their marriage licenses.
"We have no authority, neither has the government, to change our scriptures," Singh said. "We are bound by our religious teachings and we have been put in a difficult situation."
By giving up their status as venues for ceremonies, marriages performed in gurdwaras, Sikh places of worship, would have no legal backing. All Sikh couples would have to attend a separate, licensed ceremony to make their marriage official in the UK.
Singh does not seem to think this will undermine the spiritual validity of future weddings, adding, "Civil marriage is, with respect, a paper exercise."
Related previous article: UK Sikh temples told to stop civil weddings over gay marriage becoming law