Sikhism has always been recognized with honor and respect in New Mexico.  Now they became a part of the history of New Mexico and are part of the historical displays in the Museum in Santa Fe, New Mexico.  The new museum was opened May 24, 2009 in Santa Fe, the capital city of New Mexico.  For the grand opening the museum is depicting the last 300 years of New Mexico history.  It is one of the world's "Top Five Museum Debut's for 2009" as quoted from the influential travel and lifestyle website: Indagare.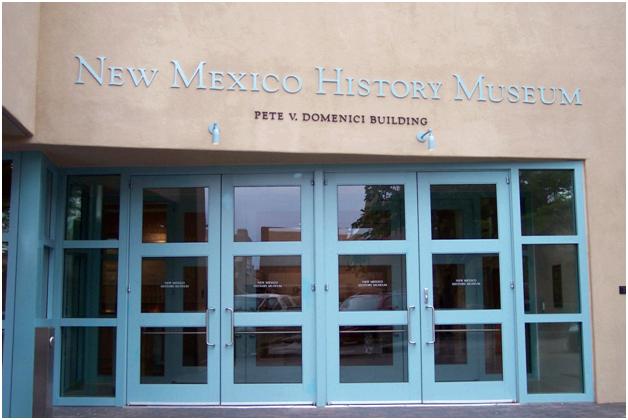 In the History Museum of New Mexico the Sikhs are featured in their traditional white clothing and turbans as an important part of the museum's gallery.  Featured prominently in the main gallery their exhibit has photographs recognizing the significant contributions made by Yogi Bhajan, his wife Bibiji, and the American Sikh Community in shaping the history of New Mexico. 
Siri Singh Sahib, Haribhajan Singh, also known as Yogi Bhajan and his wife, Dr.  Bibiji Inderjit Kaur brought the Sikh Culture and Sikh Community to New Mexico and created a new culture of Sikhi as founded by Guru Nanak, the first Guru of the Sikhs.
There are seven photographs on display, which include photos of Yogiji and Bibiji as a couple; Bibiji with current New Mexico Governor, Bill Richardson; Yogiji and Bibiji with their three children, Ranbir Singh, Kulbir Singh and Kamaljit Kaur; as well as several other important photos of  the couple and their extended family.  In addition to the photos, one of the Film and Audio Stations within the exhibit features a video segment in which Bibiji speaks of the presence of the Sikh Community in New Mexico and her love for the state of New Mexico.  Visitors can focus on the photographs as she recounts Yogiji's initial journey to the United States of America and his selection of Espanola, New Mexico for his Khalsa headquarters.  
 
The grand opening began with a Gala party that was held the evening of May 23rd, 2009 by invitation only in Santa Fe.  The Gala party was attended by Dr. Bibiji Inderjit Kaur and her son Kulbir Singh.  The celebration continued May 24th through May 25th with over 20,000 visitors and dignitaries from all over the world attending various festivities.