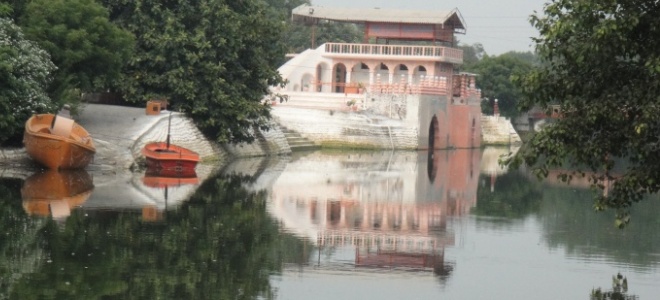 How the voluntary service of one revered spiritual leader led to the transformation of a sacred river in the Punjab.
Ten years ago, the Sikh holy man Baba Balbir Singh Seechewal waded into the Kali Bein (see picture) – a sacred, but terribly polluted, river in the Punjab.
Drawing on the Sikh tradition of kar sewa (voluntary service), he began to pull out the silt and sewage. Over the six years that followed, thousands of volunteers joined him, carrying out physical labour, raising funds for equipment, and launching a campaign to reduce the flow of sewage into the river by reviving traditional methods of waste disposal and treatment.
A government order to divert water from a nearby canal was eventually obtained. As the riverbed was cleared, natural springs revived and the river began to fill up. Since then, trees have been planted along its banks and fishing has been banned to preserve biodiversity.
"We have proved that it is possible to restore our rivers to a pristine condition if we all come together", Seechewal told Time magazine, which profiled him as one of 30 environmental heroes from across the globe.