A Sikh charity is setting up bakeries to feed thousands of hungry refugees in the war-torn regions surrounding Syria and Iraq.
Langar Aid – an extension of the UK-based NGO Khalsa Aid – has provided free bread and water to those fleeing the conflicts from a base in northern Iraq since the start of the year.
It set up a bakery in the Pesh Harbour area around 35km from the Kurdish city of Duhok and 10kms from the Syrian border, which continues to operate today.
The charity will send a fact-finding mission back to Iraq next week with a mind to open a further bakery even closer to the Syrian border in the coming months.
The idea was borne because fighters from Islamic State (IS) also know as ISIS or ISIL, were destroying food coming in for Yazidi refugees.
Langar is the term used in Sikhism for a common canteen or kitchen where food is served to all visitors for free.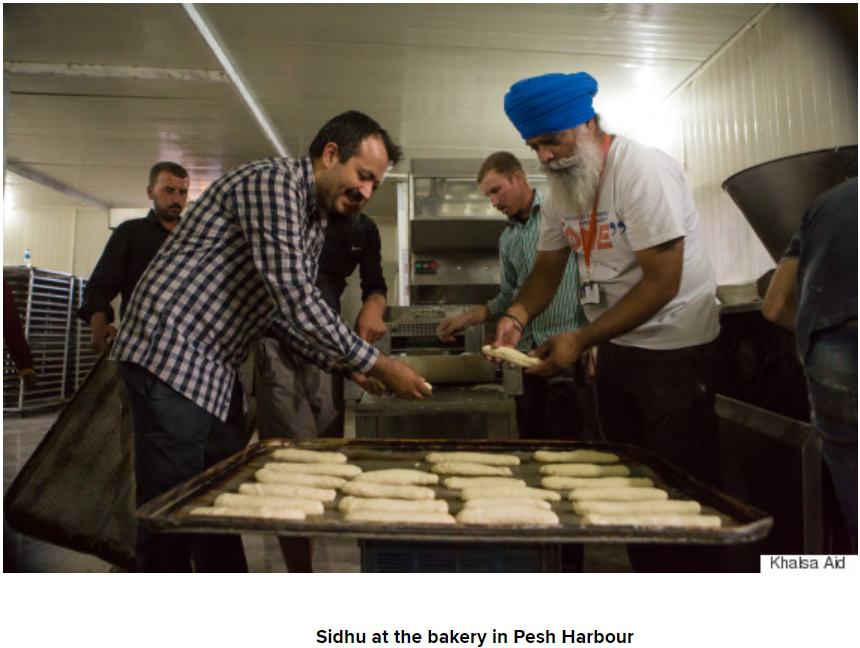 The BBC explains: "There are no rituals observed and in the langar everyone eats together. All the food is vegetarian so that no religious group is offended.
"Guru Nanak Dev Ji established the langar because he rejected the Hindu caste system where people of different castes do not eat together."
Volunteers and staff with the charity face challenges however.
Khalsa Aid CEO Ravinder Singh Sidhu told Huffington Post UK he is often mistaken for an IS militant because of his turban and beard.
He explained he wears bright coloured clothing and turbans to distinguish himself from members of the terror groups, who favour black.
He added: "I have to be careful about how people perceive me. Sadly our turbans and beards are being hijacked by IS and Al Qaeda."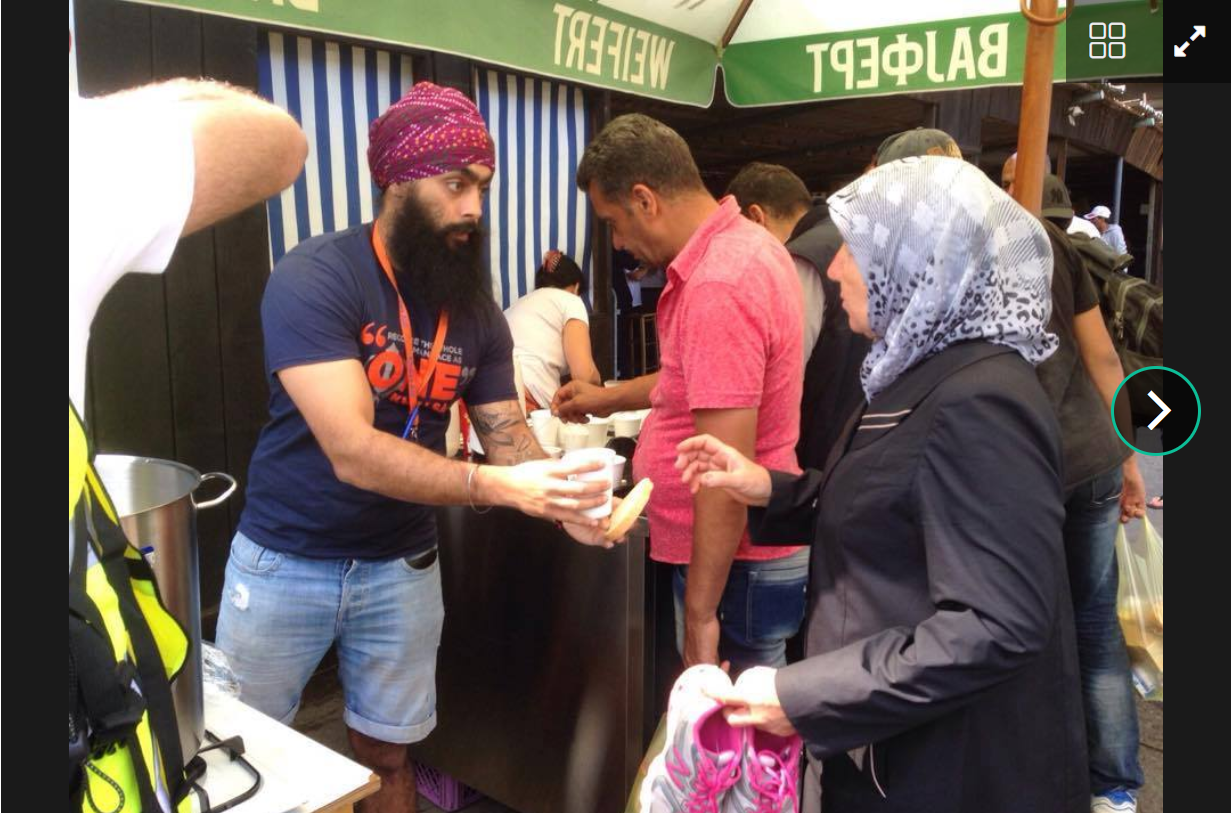 Speaking to IBTimes, he said: "We provided food and aid to many Assyrian Christians in Erbil and to Yazidis in the Kurdish region near the Syria border, both of whom had been persecuted by IS.
"They would show us photos of girls who were abducted by IS and family members who were killed. We heard very raw, emotional tales of suffering."
Khalsa Aid is a UK-based humanitarian relief agency, based on the teachings of the Sikh Gurus.
It runs aid projects in Albania, Turkey, Orissa and DR Congo among other countries.