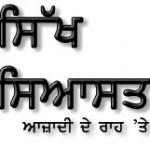 Gurdaspur/Patiala, Punjab (March 29, 2012): As per information available from various sources the police today opened fire on Sikhs who had gathered at a Gurudwara Sahib in Gurdaspur to prevent right wing Hindu organization Shiv Sena from burning effigy of Bhai Balwant Singh Rajoana, a Sikh political prisoner who is on death row.

"A youth was killed and another person injured when police allegedly fired to disperse a group of persons assembled near Ramgarhia Gurdwara on Tibri road in Gurdaspur this morning. Curfew was later clamped in the town in view of the tension" reports Hindustan Times.

Sikh Siyasat sources have told that Jaspal Singh (18) of Sidhwan Jamita village near Gurdaspur died on the spot, after he was shot at by Punjab police personnel. He is said to be student of Beant College, Gurdaspur. Curfew is installed in Gurdaspur.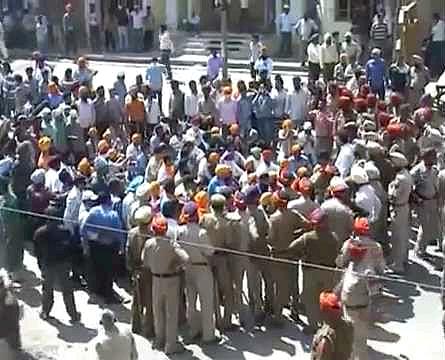 It is notable that Badal Government in Punjab has tighten it's grip on Sikh organizations and Sikh leaders and more than two hundred arrested are reported to have been made so far. On the other hand Government is not doing any thing to prevent Hindu right wing organizations like Shiv Sena and it's activists.

There are reports from Patiala, Phagwara, Gurdaspur and Amritsar that Shiv Sena activists tried to burn the effigy of Bhai Balwant Singh Rajoana and attacked Sikhs.
The police has so far made arrests of Sikh youth only. More than twenty five Sikhs are taken into custody from Amritsar, who were trying to prevent Shiv sena activists to march towards Sri Darbar Sahib. Shiv Seniks had declared to burn the effigy of Bhai Balwant Singh near Darbar Sahib complex.