Last year it was turban tying. This year it was langar. Thanks to Sikh volunteers, Conestoga College students sure are learning a lot about the worlds 5th largest religion. 


Turban Day 2013 at Conestoga College ~ Published on Jan 26, 2014

Sikh students from University of Waterloo and Conestoga College wanted to share with others the rich heritage and principles they have been brought up with. A little time back they conducted a Turban Day event at Conestoga College, Waterloo, Ontario. The event was called 'Picture yourself in a Turban' and it invited everyone to come forth, get a turban tied and their photo taken. This opportunity was used by volunteers to educate participating students and faculty about the universality of Sikhism and the essence of 'recognizing all mankind as one' as preached by Guru Gobind Singh Ji, the Tenth Master.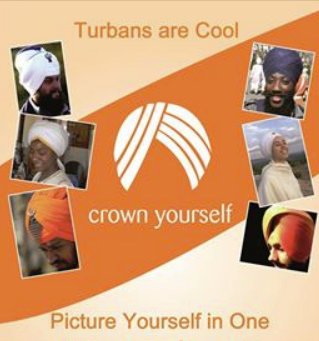 Seeing the overwhelming response at the event, on Jan 27, 2014, students brought forth the tradition of Langar or 'free kitchen' to Conestoga College. Students raised funds from their own pocket money and from the Golden Triangle Sikh Association Kitchener Gurudwara Sahib. A huge room in the college was booked for the event and presentation and videos on Sikhism were run. Volunteers had prepared Langar for 800 people. Since volunteers battled with fierce winter weather and bad driving conditions the food could not arrive until after the lunch hour. Nonetheless, with God's grace, the event received a tremendous response with more than 350 students and faculty partaking Langar in three hours.
The excitement was in air. Participants enjoyed the Punjabi food, hospitality of the volunteers and the ambiance of the room with Simran audio tracks creating a celestial atmosphere. People learnt about the three important aspects of Langar, namely: the equality of all, feeding the needy and simple vegetarian food for piety of mind.
Many new participants expressed that they never knew about Sikhs and thought that turbaned and bearded men were from the middle east. Volunteers properly educated everyone that 99% of the Turban tying men and women are Sikhs. Following principles from Sikhism were deeply appreciated and welcomed by the participants.
1. ਪਰ ਤ੍ਰਿਅ ਰੂਪੁ ਨ ਪੇਖੈ ਨੇਤ੍ਰ ||
par thria roop n paekhai naethr |
Do not gaze lustfully upon the beauty of others' wives

2. ਮਿਠਾ ਕਉੜਾ ਦੋਵੈ ਰੋਗ || ਨਾਨਕ ਅੰਤਿ ਵਿਗੁਤੇ ਭੋਗ ||
mithaa kourraa dhovai rog | naanak anth viguthae bhog |
The sweet and the bitter are both cause diseases.
O Nanak, indulging in them, you will come to ruin in the end.

3. ਅਲਪ ਅਹਾਰ ਸੁਲਪ ਸੀ ਨਿੰਦ੍ਰਾ ਦਯਾ ਛਿਮਾ ਤਨ ਪ੍ਰੀਤਿ ||
alap ahaar sulap see nindhraa dhayaa shimaa than preeth |
May little food, little sleep, lots of forgiveness and compassion be loved by you.

4. ਸ਼ਸਤਰਹੀਨ ਨ ਕਬਹੁ ਹੋਈ|| ਰਹਿਤਵੰਤ ਖ਼ਾਲਸਾ ਹੈ ਸੋਈ||
Shastr Heen n kabhu hoee. Rehat vant Khalsa he soee.
A true pious Khalsa is one who is never without weapons for guarding oneself and the meek.

#####