Washington, D.C – Sikh Ad campaign "We are Sikhs" won the 2018 PRWeek US Award, which is considered as the Oscars for the public relation Industry in America.
Sikh ad by the National Sikh Campaign was among the five finalists for the "Best for a Cause" award. Other competitors in this category included major corporate sponsored ads focused on significant issues facing the American society. These included Cigna's initiative to fight the U.S. opioid epidemic, Facebook's backed DACA immigration reform, Planet Fitness's ad combatting bullying faced by youth, and NBA superstar Steph Curry and Brita's campaign to end bullying and hate in general.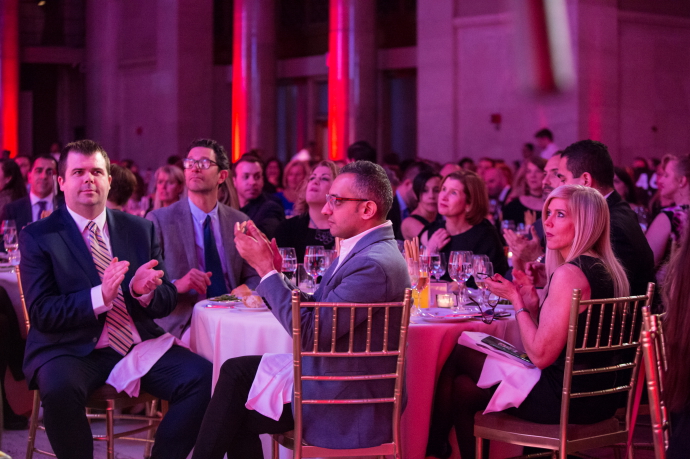 Best in Nonprofit went to International Rescue Committee for its refugee resettlement campaign and Best for a Cause was won by the National Sikh Campaign (NSC) and FP1 Strategies for telling the Sikh American story.
NSC had engaged FP1 Strategies, President Bush's marketing team, to market the national effort by the Sikhs to inform Americans about Sikhism and the Sikh identity. The Sikh ad was made by AKPD, President Obama's media team, under a strategy developed by the Hart Research Associates, whose clients included Hillary Clinton, the Harvard University and Bill and Malinda Gates Foundation. NSC had raised over $1.3 M from various Sikh communities across America to fund this effort national effort.
After receiving the award, Dr. Rajwant Singh, co-founder and senior adviser of NSC, said, "It is indeed a great victory for the Sikh community across the US. I would like to thank each and every individual who contributed towards making this campaign a grand success."
He added, "Countless Sikhs have had to face bullying, discrimination, and hate crimes due to the lack of understanding of our faith and our values. Our community decided that we needed to communicate effectively with our fellow Americans. Thousands of Sikhs across the country volunteered and donated to make this campaign a reality with the ultimate intention of creating a better future for their children and loved ones."

Gurwin Singh Ahuja, Executive Director of NSC, said, "We want to deeply thank all of our donors and supporters. The campaign started as a small team working in coffee shops and college libraries in Washington D.C., and within a few short years, the campaign grew into a nationwide movement."
Shawn Singh Ghuman, Communications Director of NSC , said, "It's an incredible feeling to know that our work won this award in a category filled with other excellent campaigns that have also made a tremendous social impact. This award does not belong to National Sikh Campaign. It belongs to the entire Sikh community."
Last week's PRWeek Awards ceremony was a mixture of excellence, creativity, inspiration, leadership, and celebration. Amidst stunning set and the packed room at Cipriani Wall Street, guests assembled from major corporations and business entities from the top fortune 500.
Tarana Burke, the famous #MeToo movement's catalyst was given the PRWeek Communicator of the Year which resonated with many in the audience since this profession is 70% female. Campaign of the Year went to Frito-Lay North America and Ketchum's Tostitos Party Safe Bag campaign which, focused on the important topic of drink-driving through a creative and innovative packaging design that pushed people who had been drinking toward Uber.
FP1 Strategies, the D.C-based public affairs firm, had led the execution of the We Are Sikhs campaign nationally as well as locally in markets such as Fresno, California. It highlighted the contributions of the Sikhs to the American society leading to significant increases in the broader public's knowledge and understanding of Sikhism.


To learn more about We Are Sikhs, please visit: www.wearesikhs.org