Washington, D.C – Sikh Ad Campaign run by National Sikh Campaign (NSC) to create positive awareness about Sikhs and the turban has been named finalist for the 2018 "Multicultural Community Engagement" and "Social Activism" Shorty Awards. The Shorty Awards honor the best content creators and producers on social media: Twitter, Facebook, YouTube, Tumblr, Instagram, Snapchat and the rest of the digital world. Influencers and movers among the finalists were determined by a combination of votes from the public and scores from the Real-Time Academy. Past winners include some of the most well-known entertainers, authors and celebrities across the globe for their influence in the media.
These includeTaylor Swift, Tyler Oakley, Casey Neistat, Hannibal Buress, Malala Yousafzai, Jenna Marbles, J.K. Rowling, Adele, DJ Khaled, and others who represent the top innovative and creative work professionals executing in social media for various industries. Awards were shown by Direct TV online.
NSC's $1.3 M 'We Are Sikhs' Ad campaign also grabbed the top PR award in the recent weeks at a glittery ceremony at the Wall Street and it competed with some of the most well-known campaigns run by Fortune 500 companies. This is the first time that the Sikh community has run a marketing campaign to change perception anywhere in the world and the organizers of NSC are thrilled with unexpected attention and kudos from the entertainment, media and PR industry in the US.
"Our aim was to change the hearts and minds of Americans across the country by presenting the Sikh values of equality, freedom and community service in understandable ways in order to remove stigmas surrounding Sikhism and reshape perceptions of Sikh Americans," said Rajwant Singh, Co-Founder and Senior Advisor of NSC. "We are excited to be a finalist for these two prestigious Shorty Awards that truly showcase the importance and achievement of the We Are Sikhs campaign online and in communities across the United States."
FP1 Strategies, the D.C-based public affairs firm that led the execution of the We Are Sikhs campaign nationally as well as locally in markets such as Fresno and Visalia, CA, was co-nominated for the Shorty Awards. FP1 highlighted NSC's online strategy that included a comprehensive organic strategy and an integrated advertising push, which generated an online conversation reaching over 5.5 million Americans and over 2.3 million online video views.
"Digital media was an integral part of why We Are Sikhs was so successful reaching millions of Americans across many demographics and effectively explaining more about the Sikh religion. We are excited that these efforts are being recognized," said Shawn Singh Ghuman, Communications Director of NSC. "Utilizing an innovative website, digital-first video, and effective social advertising, we were able to target millennials and other hard-to-reach audiences who were not seeing our traditional television ads."
FP1 ran President Bush's marketing campaign in 2000 and 2004. NSC had also hired AKPD, Obama's media team and Hart Research Associates, Hillary Clinton's strategy team. NSC raised money from Sikhs all across the country through series of fundraisers in major cities.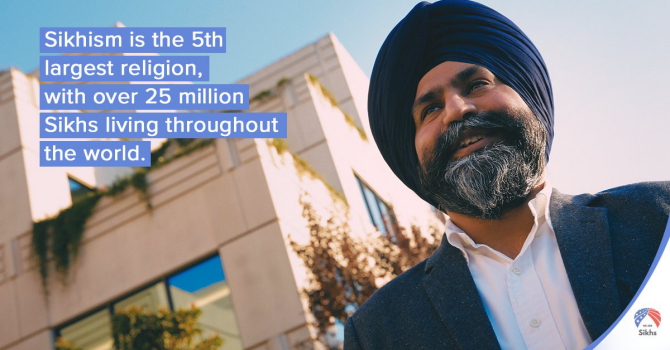 To learn more about The Shorty Awards, please visit: http://shortyawards.com/about
To learn more about We Are Sikhs, please visit: www.wearesikhs.org
###
Contact: [email protected]