"Can you tell me how to get—how to get to Sesame Street!
How to get to Sesame Street!"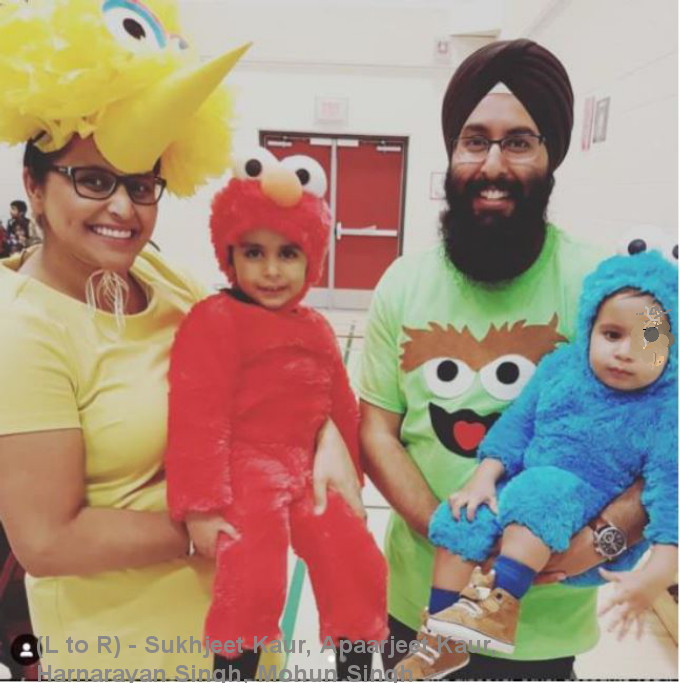 Ah yes, the tune of the theme song comes with nostalgia, instantly to mind. The loveable, Big Bird! The cute, Elmo! The funny, Oscar the Grouch! And of course, the beloved, Cookie Monster! Yes, these were the characters my wife and two young kids dressed up as for Halloween 2018. Sesame Street was simply a part of growing up for generations of North Americans since the iconic TV show began in 1969. Full of fun, fictional puppets, the program is not only entertaining yet incredibly educational. From letters, to numbers, to concepts and music, Sesame Street has always had it all. Anyone who grew up watching it can easily reminisce about his or her favorite furry characters. Even though we haven't watched the show even once since we were in elementary school, people like my wife, my sister and I can still recognize each character not only from their appearance, but also from their voice! I mean, who can't recall how Big Bird sounded while sleeping…or the sound of Cookie Monster chomping away at all of those scrumptious cookies! It's just one of those things that proves the old adage is true, that whatever you're exposed to or taught as a child, stays with you for the rest of your life. For so many of us, one of those things just happens to be, Sesame Street.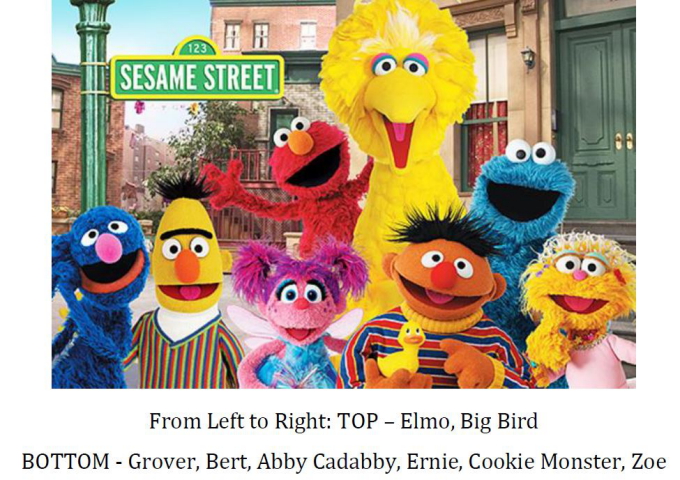 Did You Know:
- Big Bird has been on the cover of TIME Magazine and Sesame Street has won over 100 Emmy Awards!
    - By it's 40th anniversary, Sesame Street was airing in 140 countries with 20 international versions!
With the show being so popular and so influential, but also easy for any child to understand, it crossed cultural barriers without even knowing it. What makes the show unique, is that real humans come on screen to interact with the puppets, giving the characters a sense of realness and personality. Most of puppets are themselves of different color, height, and shape and it was one of the first shows ever back in the late 60's and 70's to involve people of colour.
Knowingly or unknowingly, it's a great message to send to kids, that the world is full of people who look different. Recently though, Sesame Street has taken things to a new level, utilizing a young Sikh boy in one of their segments. The focus was on the letter "H" and the topic was hair. It might seem insignificant to some but if I was watching this exact episode 30 years ago in my small, hometown of Brooks in southern, Alberta, I know for certain, I would've been amazed to say the least. For a visible minority child to see someone that looks like him or her on a popular mainstream kids TV show is no small feat. In fact, I witnessed this come to fruition with my own eyes, as my one and a half year old son, Mohun, watched this specific episode. As soon as the boy, Harjeet, came on screen, Mohun was screaming in excitement. And when Harjeet said "This is my Patka", Mohun immediately put his hand to his head and exclaimed "PATKA!" Most practicing Sikhs keep their hair unshorn, and some tie it in a bun underneath a Turban. A Patka is basically a kid's version of a Turban that helps keep the hair neat and tidy. Watching my son Mohun's reaction to seeing Harjeet with his Patka on TV, left no doubt in my mind, on the impact of Sesame Street's inclusivity.
Watch the episode here: (Season 48 - Episode 12 – Sesame Street)

As much as society mostly looks upon childhood as a cakewalk, it can be hard to find your way, especially if you look different. I know, that I myself, was always looking for ways to fit in amongst classmates in a town that had no other Sikhs, but seeing a boy from my faith on my favorite childhood TV show would have made me feel not only ecstatic, but also have given me more courage and confidence to be proud of my identity.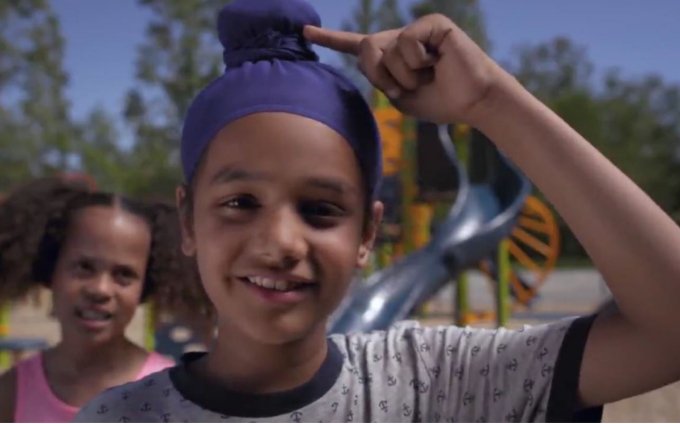 As insignificant as you might think it is, it's not. Not only does this positively impact young Sikh boys and girls watching the show, it also introduces everyone else to someone from the Sikh faith, and normalizes diversity at a young age. It's a big deal and good on Sesame Street for taking the step of being inclusive. We need more of this in the world, because despite our differences in appearance, humanity is one and if we tried a little harder to understand one another, it is definitely possible for us all to get along. Good on the folks at Sesame Street. Thanks for the memories. Glad to see you are carrying on spreading goodness to future generations!
With files from:
- https://www.biography.com/news/sesame-street-history-hbo
About the Author:
Harnarayan Singh is a Canadian hockey commentator with Sportsnet, Hockey Night in Canada and Flames TV. He is an Ambassador for the National Hockey League's Hockey is for Everyone program along with being an Ambassador for Chevrolet Canada. Harnarayan also serves as a Director on the Board of the HEROS Hockey charity and volunteers his time at the Sikh Gurdwara, Guru Ram Das Darbar in Calgary, Alberta, Canada.
Visit www.IceSingh.com for more information.
by Harnarayan Singh @IceSinghHNIC