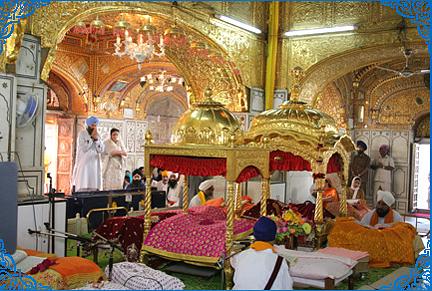 For decades, a void has been felt in the Punjabi film industry for a classic film that truly represents our rich traditions of Punjabi culture, love and faith. This Cinemascope film project, Sat Sri Akal with digital Dolby sound is a sincere endeavor towards providing neat Family Entertainment propagating a way of life impregnated with rich heritage of true Punjabi culture, moral values, emotions, traditions and Sikh tenets.
 
A joint production of the Mata Triptaji Charitable Trust (Regd.) Chandigarh , and Frankfinn Entertainment Company Pvt Ltd., Sat Sri Akal movie is a humble tribute commemorating 300 years of Gurta Gaddi Diwas (Coronation) of Sri Guru Granth Sahib.
 
Written by Arvinderjit Singh (Kittu) and directed by Kamal Sahni, the movie revolves around traditional values, love, sentiments, and colossal faith towards the Almighty God. Particularly, it tends to inculcate immense belief towards Sri Guru Granth Saheb Ji and the Gurbani enshrined within. The film tends to enlighten one on how Guru Granth Sahib is practical Guru in this modern world. For the first time, the "true to life" ambience of pilgrimage places like Sri Harmandar Saheb ( Amritsar ), Sri Hazur Saheb (Nanded) and Sri Bangla Sahib ( Delhi ) would be shown on 35 mm format.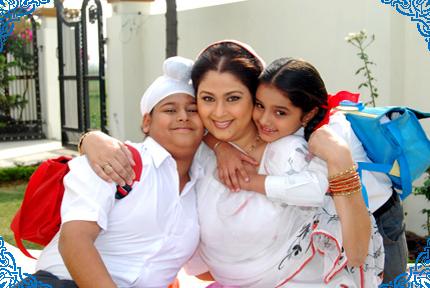 It has a decent love story going through ups and downs of life, splendidly told amongst heart rendering Gurbani shabads sung by legends and foot-tapping songs.Music, a spell-binding and unique fusion of tradition and modernity, with 8 Gurbani shabads and 3 songs, all by celebrity singers, is one of the major highlights of the film. Three shabads in the soundtrack are rendered by the celebrated icon, Jagjit Singh in his soothing style. One shabad has been rendered by our beloved Ishmeet Singh (Late) as his first, last and only playback in any film. Though Ishmeet is not in this carnal world, his voice in Sat Sri Akal would continue to reverberate for ever across the universe. Other renowned singers embellishing the soundtrack with their melodious voices include Alka Yagnik, Sunidhi Chauhan, Abhijeet, Sadhana Sargam, Kavita Krishnamurthy, Krishna , Ravinder, Feroz Khan and Richa Sharma. The soulful music has been composed by Ravinder Singh.
 

The impressive star cast includes Kimi, the most established actress of the contemporary Punjabi Cinema. Manpreet Singh, a turbaned Sikh guy from Bollywood plays the male lead against Kimi. Key roles have been played by the established bollywood actors like Arun Bali and Dolly Minhas, besides Avtar Gill, Manmeet Singh, Vivek Shauq, Neelu Kohli, and Nirmal Rishi. Pooja Tandon and Sonpreet are the promising newcomers making their maiden appearance in a mega film.
 
Slated for worldwide release, Sat Sri Akal is likely to hit the theatres all over the world on 7th November 2008.The Cinemascope 35 mm movie with Dolby sound is bound to enthrall audience with rich blend of a gripping heartfelt story, memorable performances, mellifluous music, celebrity voices and rich production values. The film shall set new benchmarks for filmed entertainment in Punjabi language.
 

Besides a good and captivating story, the Punjabi folk, good humour, romance—sans obscenity—picturesque locales, have been imparted tremendous significance in the film.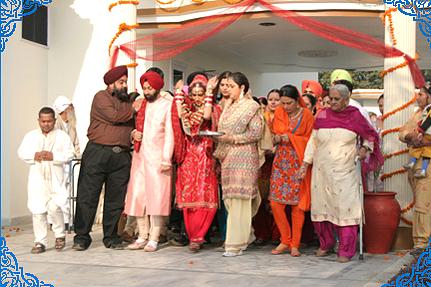 ABOUT MATA TRIPTA JI CHARITABLE TRUST, CHANDIGARH
 
Named after the holy mother of Guru Nanak Dev Ji, the said Charitable Trust was established in 1999 with the sole purpose to serve the humanity particularly the poor, sick and the underprivileged. Based on the principles embodied in Gurbani, the Trust has been providing free medical care, dental care and diagnostic facilities to the poor. The Trust is a nonpolitical social organization of selfless, religious and literate individuals settled in India and abroad, who contribute their daswandh (i.e., one-tenth of monthly earnings) to fund various Trust activities.
 
The current big movie project of "Sat Sri Akal" is sequel to the splendid success of the Punjabi tele film, "Sada Chir Jeevo" produced by the Trust in 2003. Trust has plans to produce more such films offering neat family entertainment, highlighting social ills and propagating Sikh tenets. Every single penny earned out of this movie project will be utilized only for the welfare of the downtrodden and producing more of such righteous tasks.
_________________________________________________________________

Artists:            Kimi Verma, Manpreet Singh, Arun Bali, Dolly Minhas, Avtar Gill, Vivek Shauq, Nirmal Rishi, Manmeet Singh, Neelu Kohli, Pooja Tandon, Sonpreet, etc.

Singers:            Jagjit Singh, Alka Yagnik, Abhijeet, Sunidhi Chauhan, Kavita Krishnamurthy, Sadhana Sargam, Ravinder, Krishna, Richa Sharma and the LATE ISHMEET SINGH JI

Director:            Kamal Sahni
Writer:                Arvinderjit Singh Kittu (Chief, MTJC Trust)
Cinematographer:        Inderjit Bansel
Screenplay & Dialogues:    Vijay Tandon
Lyricist:            Babu Singh Mann
Choreographer:        Bhupi (Bhupinder Sayan)
Music Director:        Ravinder Singh
Exec Producer:        Dr Bhupinder Singh Bhoop
Prodn Controller:        Satbir Singh
Audiographer:            Narinder Singh
Editor:                Satish Handa & Nissar
Creatives:            Bobby Singh        
Film Processing:        Film Lab, Mumbai
Audio Recording:        BR Recording & Dubbing Studio, Mumbai 
__________________________________________________________________
 
With an earnest request to all of you to fully support this endeavor of gursikhs and please publicise for wide coverage in your circles and around for this Righteous project...
 
Sat Sri Akal Music CDs are reaching every nook & corner in India & overseas including yours. Music of Sat Sri Akal Movie Shall be distributed to all Main Gurudwaras and Richmond Hills NYC Nagar Keertan on 8th November! "Sat Sri Akal" is not merely ours but every Gursikhs', Every Punjabi's and every Indian's  project.


For more information please contact sewaadars at  [email protected]