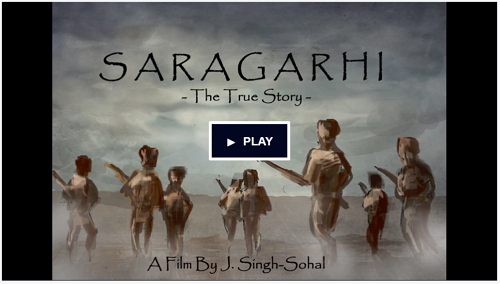 On 12th September 1897, 21 men of the 36th Sikh Regiment defended a small outpost on the North West Frontier against the onslaught of 10,000 enemy tribesmen. Their gallant last stand was instantly recognised by the British as an inspirational story which had the power of motivating a whole new generation of Indians to fight against jihadism.
In 2017, to mark the 120th anniversary of the epic battle, we will be releasing a film that delves into the true story of Saragarhi to unravel the mystery of what exactly happened at the battle, why these Sikhs fought and how their sacrifice is still relevant today.
Click here to read more about this project.