February 2nd 2014 marks the day the sangat of San Antonio broke ground for their new Sikh Dharamsal Guruduara building.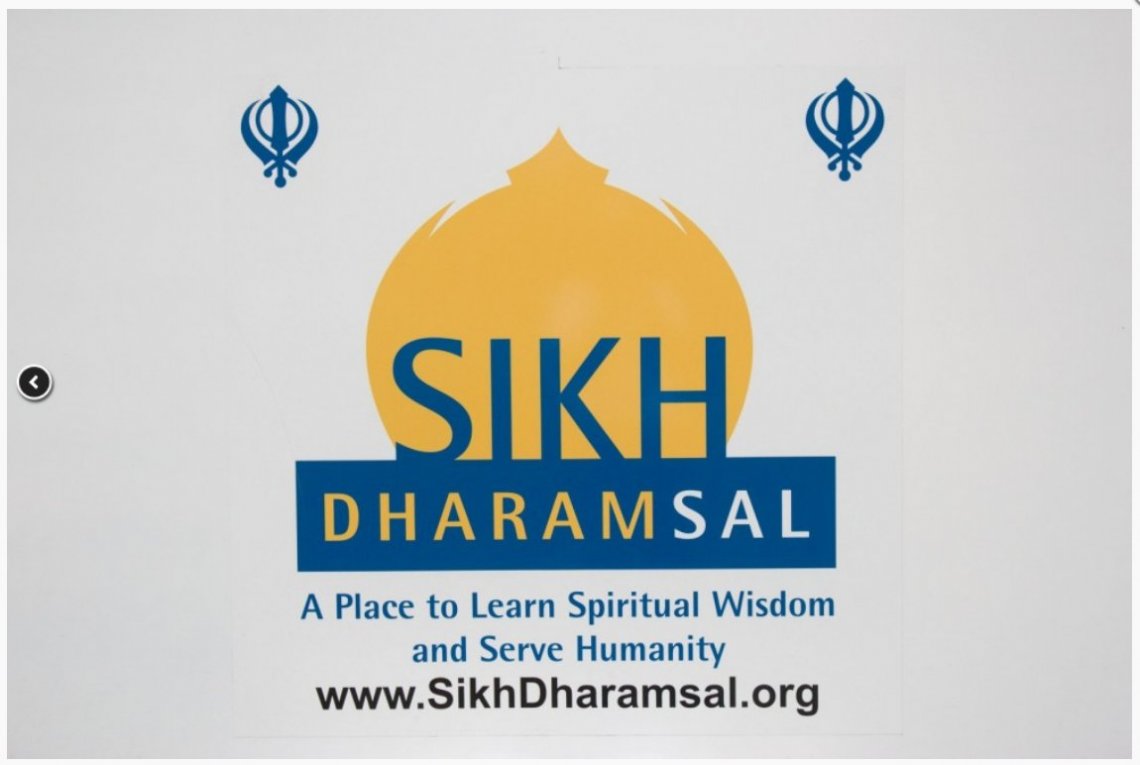 "It is with Waheguru's grace and each other's support that has led us to this momentous occasion, one that we all have been looking forward to," said a sevadar.
A remarkable thing about the groundbreaking was that teenage Kaurs got the first opportunity to drive the shovel into the ground, followed by small children and their parents. This demonstrated and reinforced that Sikh DharamSal kids are given top priority. The ceremony also included ardas, hukham, kirtan and a ceremonial groundbreaking where all sangat members had the opportunity to make their dent with a shovel.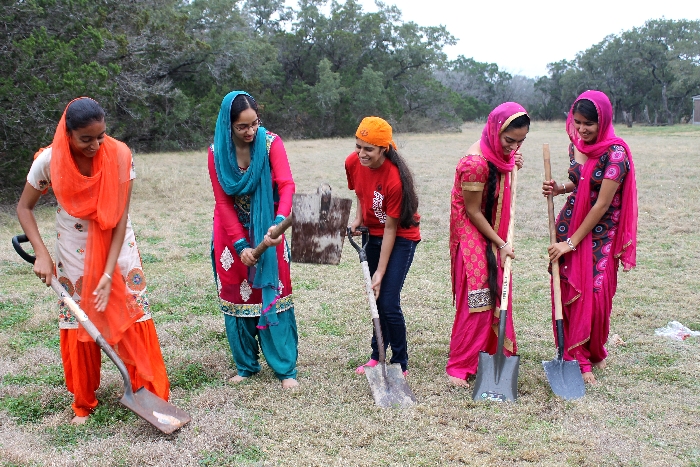 "All the anticipation was worth it because it turned out beyond perfect," reflected teenager, Lavi Kaur.
Unlike most Gurdwara sangats, the Sikh Dharamsal sangat got together to craft their purpose, which they refer to any time they put on programming. Furthermore, the sangat infuses their divans with Guru-oriented values that drive their mission.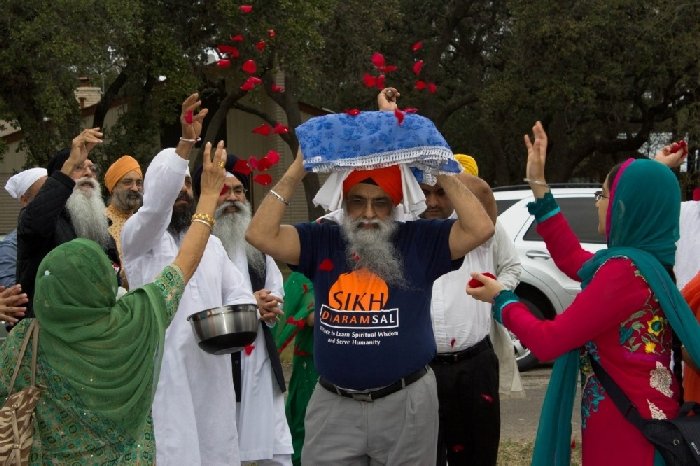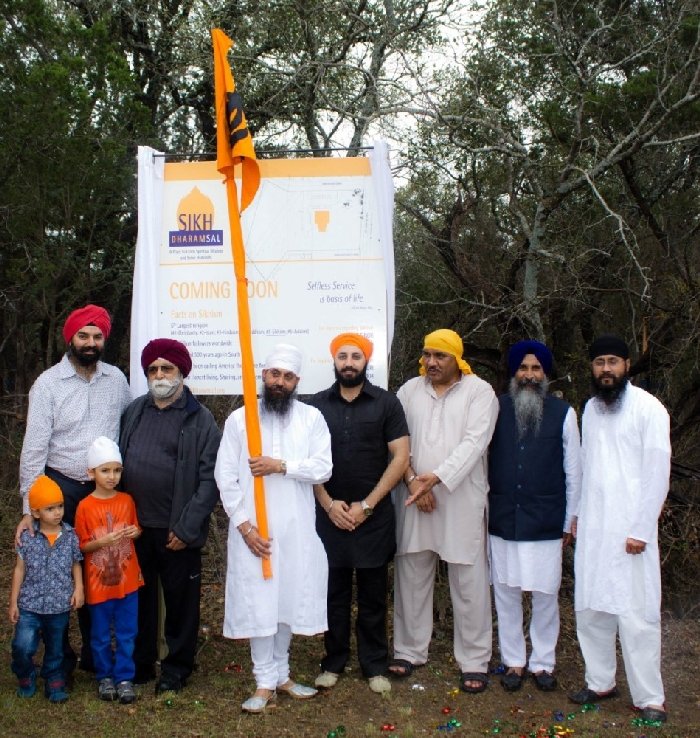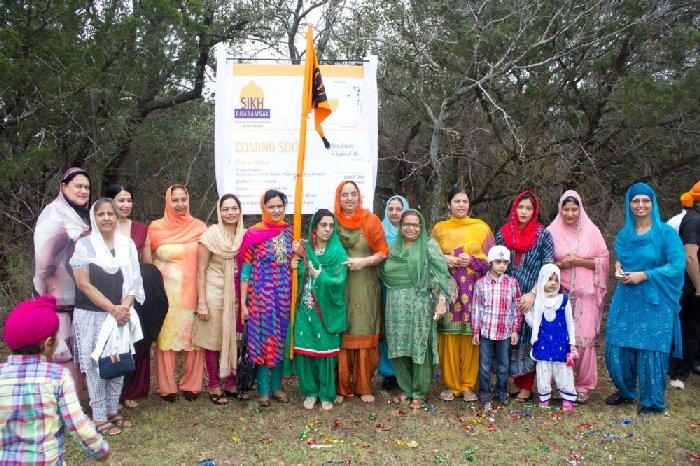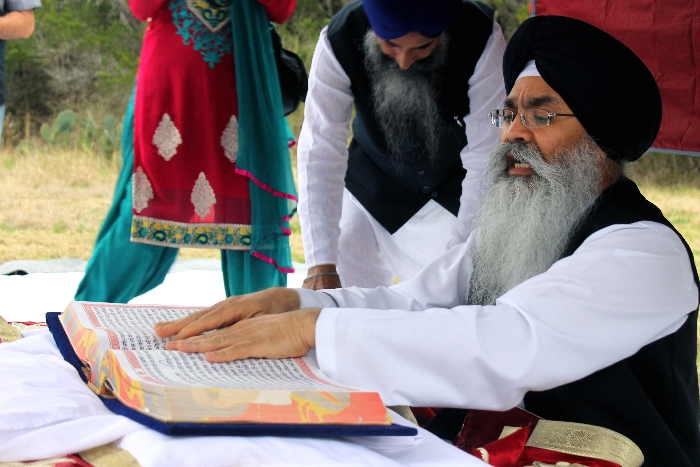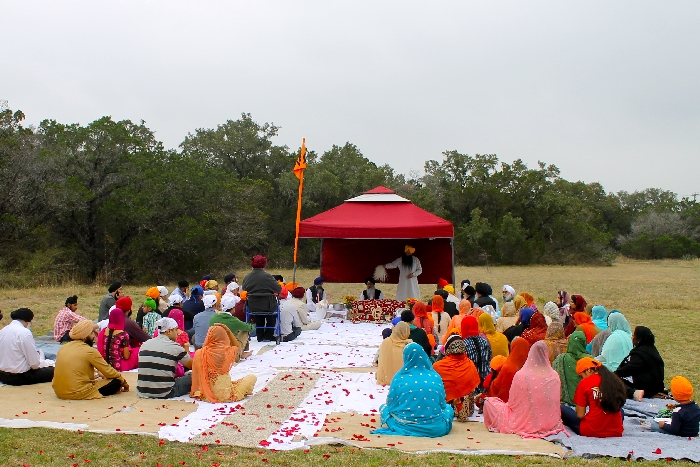 As a collective of Sikhs, the Sikh DharamSal was established in 2012 with the following goals:
Build an environment where our children will grow up with love of Sikhi in their hearts. They are raised with the best education in Sikhi.
Make San Antonio and Bexar County aware that the Sikhs are part of their community.
Make the Sikh community proud to wear their dastars in public.
Educate non-Sikhs that Sikhs are part of the major faith traditions and interfaith organizations.
Be known as one of the most service oriented communities, which takes pride in serving the human race irrespective of religion, gender, race, caste, creed, and all things that separate us from each other.
From the very beginning when this sangat came together, they have been very thoughtful and deliberate about making the Gurdwara a place where people come to learn and grow and address community issues as outlined in our goals. "At the moment, most Gurdwaras aren't fulfilling people's spiritual or community needs," said GP Singh, "We want to change that and build a Gurdwara that serves these needs. It is all about serving kids in the community and humanity at large." The sangat is trying to make the Sikh Dharamsal as relevant and enticing as it was when Guru Nanak Dev Ji first established Sikh Dharamsals. Guru Nanak Dev Ji told his Sikhs to establish a place where they should meet regularly, do kirtain and discuss community concerns; these places became Sikh Dharamsals.
The San Antonio Sikh Dharamsal's mission is very similar to the missions of dharamsals during the first guru:
To provide an opportunity for people to develop themselves as followers of the Sikh faith, as expressed through the Guru Granth Sahib, Sikh history, and Sikh discipline (rahit).
To positively impact each person we encounter with Vahiguru's love and to develop followers dedicated to Sikh values.
To strive to make contributions to the broader community and promote awareness and recognition of Sikhi.
Ultimately, their vision is to connect with the Sri Guru Granth Sahib, and Guru Khalsa Panth.
Sangat members have been at the forefront of working on all these goals through several formalized regular programs, such as Divan programs, education of children and young adults, community service, participation in interfaith organizations, etc. Their efforts are full of love, dedication and seva.
The San Antonio Sikh Dharamsal hopes to be a model Gurdwara by establishing best practices and sharing their experiences with others across the nation.
The Sikh DharamSal Guruduara building is expected to be completed in mid 2015.
For more information, visit: http://sikhdharamsal.org