Looks like Saif Ali Khan is part of another controversy, except this one isn't about his personal life, rather  it has to do with his look in the up coming film, 'Love Aaj Kal.'  It seems Saif's first home production has run into some controversy regarding the look of his character Veer Singh who is a Sikh.
The All India Punjabi Cultural and Heritage Board has taken strong objection to the depiction of Sikh characters in Saif Ali Khan's debut home production 'Love Aaj Kal' directed by Imitiaz Ali.
Charan Singh Sapra, President of the Board and Congress member of Maharashtra Legislative Council, told PTI that he had pointed out to Saif and his production team about the three scenes which were allegedly against the tenets of Sikhism.
He said both Saif's and Rishi Kapoor's Sikh characters have been shown with trimmed beard. "Young Sikhs have been wrongly inspired by Bollywood movies to trim their beards and the trend was a cause of concern to the community", he said.
Similarly, Saif's Sikh character woos a girl in a Gurudwara, Sapra said adding a place of worship should not be meant for such acts.The Punjab Cultural and Heritage Board has apparently sent a note to Saif, his production partner Dinesh Vijan, and director Imtiaz Ali over their protest against what they are calling Saif's 'trimmed' beard.  So what's the fuss about?  Well the president of the board says Sikhs don't trim their beards and thus Saif's character doesn't represent a true Sikh man.  However, Saif and director Imtiaz have met with the board and assured them that the Sikh character has been represented well in the film.  They also have made arrangements for a special screening for the board before the film releases on July 31st. 
If you recall an earlier controversy of the same nature, Akshay Kumar and director Vipual Shah ran into a similar problem when 'Singh is Kinng' was ready for release, as Akshay also had a trimmed beard in the film.
So what do you guys think about all the fuss over Saif Ali Khan's trimmed beard in the film?  Is it much to do about nothing, or is the Punjab Cultural and Heritage Board justified in their anger?


UPDATE: Saif apologises to the Sikh community
by Pallavi Kulkarni - July 30, 2009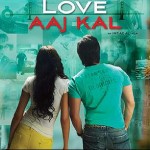 Mumbai, July 30: Actor-producer Saif Ali Khan has managed to resolve the controversy concerning his trimmed beard look in his much awaited film "Love Aaj Kal" by apologizing to the Sikh community just two days before the film's release.

The Punjab Cultural and Heritage Board had earlier objected for Saif's trimmed beard look in the film saying that Sikhs do not sport a trimmed beard.

The actor has given a written apology to the All India Punjabi Cultural and Heritage Board. In the letter, Saif has regretted for not growing his beard long enough.

Saif resolved the controversy

Apart from the apology, Saif also promised that the sequences in which a Sikh guy is flattering a girl in Gurudwara and the shots of 'langar' being served in plates made of leaves will get edited.

Saif said, "The board had a problem with the film, which was legitimate, Gurudwara is a place of worship and we should not be disrespect that.

"Even though my film did not try to disrespect, we will edit the sequence."

Charan Singh Sapra, the President of Punjabi Cultural and Heritage Board also confirmed the news.

He said, "In a particular scene where Saif's character cracks a joke, he has agreed to edit the word 'Sardar' with 'Ek aadmi".

According to Sapra, the decisions were made in a meeting attended by the actor, his partners Dinesh Vijan and director Imtiaz Ali.

The meeting was held at the head office of the All India Punjabi Cultural and Heritage Board.