TORONTO (July 12, 2020)
Rup Magon stars in new Canadian comedy series DECOYS, streaming on CBC Gem (CBC's free streaming service) beginning July 17.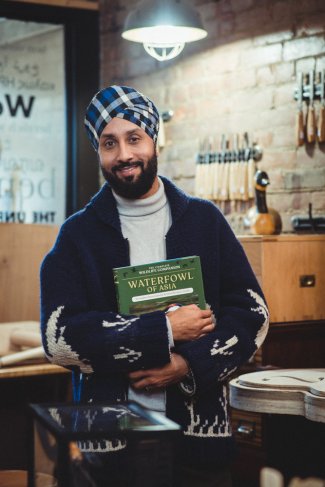 Rup Magon is a recording artist and actor, born and raised in Montreal, now based in Toronto, with Punjabi Indian roots. He is the co-lead singer of JoSH, a South Asian (Indo-Pakistani) fusion band. Rup officially began his acting career in the 2011 Canadian film Breakaway (Russel Peters, Rob Lowe). He played the principle role of Jassi Singh and appeared in Deepa Mehta's Beeba Boys. He played the lead role as a French speaking Sikh in the short-film Bonjour Ji. It won seven Best Short-Film Awards and Rup received critical acclaim for his acting. In the film The Black Prince, a biopic drama set in the 1800s and is about the life struggles of Punjab's last King, Duleep Singh, Rup plays a lead as the King's right-hand man, Arur Singh.
In DECOYS, Rup stars the quirky yet endearing character Amandeep, a recent immigrant to Canada, who has chosen duck carving as a way to integrate himself into Canadian culture DECOYS six-episode mockumentary series explores the competitive world of duck decoy carving.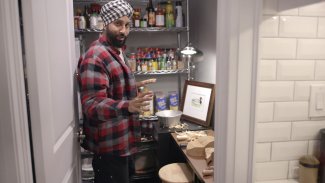 Cameras follow five deeply committed duck decoy carvers, not without quirks, competing for the prestigious (their words) Northern Alberta Carving Cup (NACC). Created and written by newcomer David Pelech (Fighting with My Family, Hello Ladies), who began his career working with Stephen Merchant (The Office), Pelech stars along with a notable cast. From Counterfeit Pictures (producers of the Canadian Screen Award-winning comedy series Sunnyside).
For more information and behind the scenes go to decoys.tv