Rishiwant Singh, our humanitarian hero, left his earthly abode on 25th Nov 2018. However, we continue to feel his presence every day, as we receive messages from people who were helped through his seva. To thank the Almighty Vaheguroo, Rishiwant Singh's family invites you to attend memorial events at his hometown, Muar, Johor Malaysia, on 15th and 16th December 2018, culminating with a paath da bhog (prayer) at Gurdwara Sahib Muar, Johor, Malaysia.
The full programme as below.
15th Dec 2018
Memorial Good Will Walk
Time: 3.30 pm to 5.30pm
Venue: Starting and ending at High School Muar, Johor, Malaysia

15th Dec 2018
Kirtan Darbar
Time: 6.30pm to 10.30pm
Venue: Gurdwara Sahib Muar, Jalan Mohammediah, Muar, Johor, Malaysia

16th Dec 2018
Asa Ki Vaar followed by Paath Da Bhog (prayers)
Time: From 7.00 am
Venue: Gurdwara Sahib Muar
Lookback ~ Humanitarian Warrior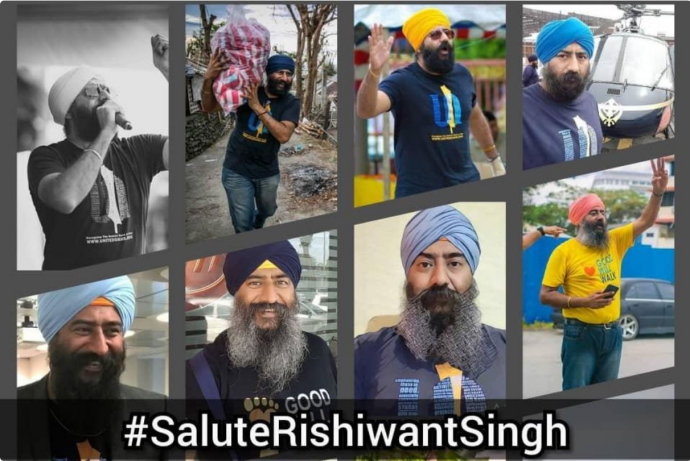 Rishiwant Singh has served as UNITED SIKHS' Humanitarian Director since 2004. To honour his services, UNITED SIKHS has launched a fund to support and further Rishis' humanitarian work. You may donate by clicking the link :
https://www.gofundme.com/HonoringRishiSinghs-Legacy
Bhagwan Singh & Tejinderpal Kaur, (Parents),
Malkeet Kaur, (Wife),
Children and his family.
5th Dec 2018
------------------
Elsewhere:
Malaysian humanitarian aid worker Rishiwant Singh Randhawa perished in a motorcycle accident in Patiala, Punjab, today (25 Nov 2018).
Rishiwant, or Flying Sikh as he was once known, was riding a rented motorcycle when the incident happened not too far away from the Guru Nanak Ashram where he went to spent some time, a fellow Malaysian at the ashram told Asia Samachar.
He was director of aid of the humanitarian outfit United Sikhs, according to his Facebook profile. He was also active in promoting the Goodwill Walk.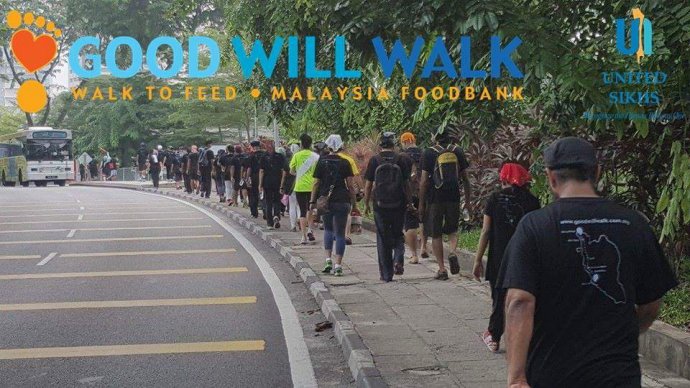 Pic. Courtesy:United Sikhs
In 2016, he was one of 10 award recipients of the Star Golden Hearts Award 2016, acknowledged by the Star Media Group for their role in building bridges between different communities as well as promoting racial harmony and unity.
Source....
https://www.thestar.com.my/news/nation/2018/11/26/humanitarian-rishiwant-killed-in-punjab-accident/
https://www.thesundaily.my/local/flying-sikh-dies-in-motorcycle-accident-in-india-XF160356
https://www.nst.com.my/news/nation/2018/11/434482/humanitarian-rishiwant-killed-road-accident