Increased segregation and racial resentment is not only an issue for the USA. 2016 saw an increase in discrimination and prejudice all over the world. Wanting to make a difference, Jyotveer Singh, from the UK committed himself to creating community cohesion and solidarity at home and across the world through a very unique project.
'Tears are the same' highlights stories from Jyotveer's local community in High Wycombe UK, giving a glimpse into our shared emotions and proving that we are not so different at all.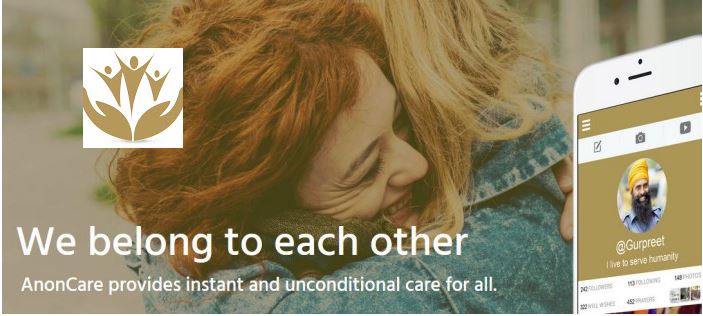 Jyotveer Singh has been speaking to people about their greatest challenge which he publishes on his website along with their photos. The collection of stories help people to understand that although we are all physically different, our pain is the same. It is hoped that this would lead to a better understanding of others by overlooking physical appearances.
Among the many faces telling their stories on the site, a young Muslim women stands out with her statement, "I am worried about being perceived negatively. Islam has the wrong image. It is much better than what people think it is. I feel people are going to judge me as soon as they look at me."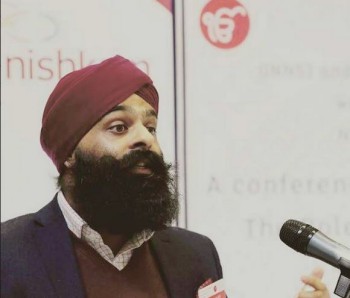 Jyotveer also created a video featuring the voice of international interfaith ambassador and Chairman of Guru Nanak Nishkam Sewak Jatha, Dr Bhai Sahib Bhai Mohinder Singh Ji OBE. His video provides a powerful message for humanity. That our prayers can be different but our tears are the same.
Not content with just telling stories, Jyotveer's website promotes his innovative App which enables users to uplift people that need support. His 'AnonCare' App includes compassionate individuals from across the globe, all dedicated to taking care of each other through one feed. As well as liking posts, users can 'wish-well' or 'offer a prayer' giving the receiver instant notification of their compassionate gesture.
With over 7000 digital prayers and 6000 well wishes sent to date, the project promotes inter-dependency and cohesion in a diverse population challenged by a divided society.
Support is being made available 24 hours a day, 7 day a week across the globe for those, who as result of a health condition, loss of a job, death of a loved is left feeling lonely and isolated.
Jyotveer said, "Through my work I want to create a rich tapestry of inter-dependent people, across the world who go beyond caste and creed to take care of one another."
I am informed by my faith we are all one large family. If someone is sick, lonely or depressed, it is our joint responsibility to take care of them. Technology has made the word into a global village. I feel we can help turn it into a global family."
To learn more about his project and download the AnonCare App to make a difference, please visit http://tearsarethesame.com/ourstories/

-------------------------
Photo Credit:: Copyright: rodnikovay1 / 123RF Stock Photo