SikhNet has recently launched its new new in-person event, Finding Your Bliss with Anand Sahib. 
Join us for this three-day in-person event amidst the awe-inspiring Jemez mountains, at the Hacienda de Guru Ram Das ashram in Espanola, New Mexico, USA. This beautiful event is designed to give you the time and space to fully immerse yourself in the teachings of the Anand Sahib - the Song of Bliss: a sacred teaching-song composed by Guru Amar Das, the third Sikh Guru.
The course will be led by Ek Ong Kaar Kaur, with guest teachers Guruka Singh, Harijot Singh, SatKirin Kaur and others. We will dive into this beautiful composition, exploring its teachings and how they can be applied to our daily lives.
The Anand Sahib is a powerful source of spiritual guidance and self-reflection. It teaches us that there is a state of consciousness where every action reflects the reality of the soul.  Through chanting, meditation, interactive discussions, and group activities, you will discover how to cultivate a sense of inner peace, joy, and contentment.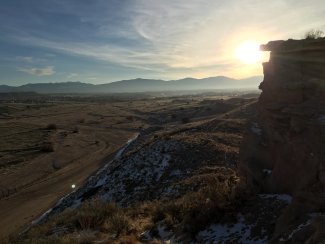 The event will be held from June 14th to June 16th. To learn more about the course, including registration information, daily schedule and details regarding food and accommodation click here. 
Early registration fee is available until May 15th, so book now  to secure your spot and be a part of this transformative experience. Join us and discover the profound beauty of the Anand Sahib amidst the serene and inspiring atmosphere of the Hacienda de Guru Ram Das ashram.
 
Thank you for supporting SikhNet's seva!