Waheguru Ji ka Khalsa
Waheguru Ji ki Fateh!
Greetings from SikhNet headquarters in sunny New Mexico where 2017 seems to be shaping up as the Year of the children!
It all started this past summer, when our Kids Stories app was going to stop working - but through your generosity we were able to save it. We were able not only to rebuild the iOS app to current specifications, but we also created a brand new Android app as well! 
But this year, we heard from many people who told us how much they and their children love the stories and why haven't we made more stories?
We heard you! We are now in the process of creating plans for new stories and looking at new formats like animated videos, but we need your help to do it! 

Will you help us create more stories?
These stories are listened to all over the world.
Kids listen to them on long car drives, before bed, and in many other ways, and parents appreciate the values they teach children

Adults new to Sikhi listen to them to learn about Sikh history and important values of Sikhism

Teachers in Khalsa Schools and summer camps  around the world use them in classes

Youth groups and Gurdwaras use them
SikhNet Stories are an important resource - for both kids and adults. As we begin to build our collection of stories, we are looking not only at creating new audio stories, but also at animating some of our existing stories as well. We hope you will be as excited as we are about the project.

Please give today and help us build our SikhNet Stories library!
Please Help us Reach our Goal of $30,000
We only have 10 days to raise these funds!
Thank you for supporting our Fall Fundraiser!
Darshan Kaur and the SikhNet Team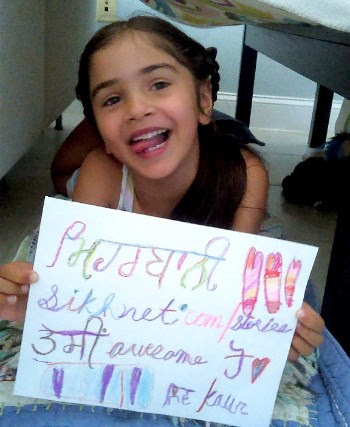 SikhNet Audio Stories Mobile App
Children of all faiths and religions will enjoy these stories of spiritual principles and consciousness. Stories highlighting universal values of helping others, compassion, prayer, courage, sharing, and the oneness of all people capture the hearts and imagination of children of all ages.