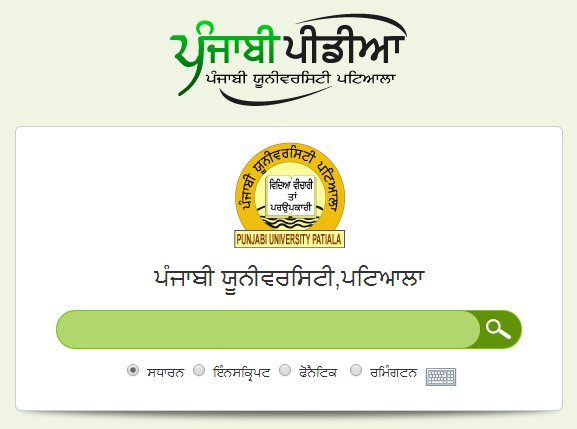 Feb 26, 2014 - PATIALA: In yet another attempt to promote Punjabi language, Punjabi University, Patiala, is all set to launch the first-of-its-kind online Punjabi encyclopedia, which will have detailed meanings of over 55,000 words, phrases and proverbs related to Punjabi language, literature, history, art and culture.
Developed on the pattern of the world-popular web-encyclopedia "Wikipedia", the new portal -- Punjabipedia -- can be accessed both on computer and mobile phones through internet.
The portal is already functional and will be formally launched by Punjabi University vice-chancellor Jaspal Singh on February 26.
Besides having all the entries listed in Bhai Kahan Singh Nabha's "Mahan-Kosh", the first and only available encyclopedia on Sikhism and Sikh history, the portal will also contain entries listed in university's other publications like Bal Vishav Kosh (encyclopedia for children) and encyclopedia of Punjabi grammar and linguistic encyclopedia.
The university spokesperson said that the online encyclopedia was developed aiming at world-wide promotion of Punjabi language as it was expected to be of immense use to the writers, scholars, students, teachers and common man active in the field of Punjabi.