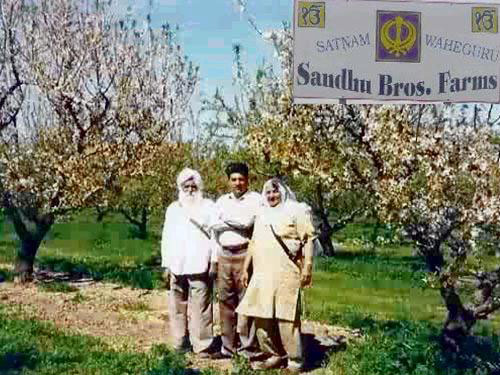 A handful of Sikh families will give away $50,000 worth of coats, gloves and socks to the needy beginning Saturday at the Larch-Clover Community Center.
After that they'll hold a few giveaways in Stockton, Modesto and a few Bay Area cities.
Mike Sandhu — owner of Sandhu Brothers Farm, which has 15,000 acres in rural Tracy — is the ringleader. He said he, some family and friends decided to pool some money to help local poor folks in honor of a 500-year-old Sikh tradition.
The story goes that a group of kids in the 16th Century refused to deny their faith and were frozen to death.
"So we do this to keep other children, other families, warm in their honor," he said. "It's just something my family has done here for about six years now."
Anyone is welcome to pick up the free clothing, he said. But the hope is that only people who need the help will show up.
"What they do here is pretty spectacular," said Dottie Smith, director of the northern Tracy community center. "They help people from newborns all the way up to adults. It's amazing."
-By Tracy Press   

At a glance
WHAT: Annual winter coat giveaway
WHEN: 10 a.m. Saturday
WHERE: Larch-Clover Community Center, 11157 W. Larch Road, Tracy, CA
INFO: Dottie Smith, 831-5920