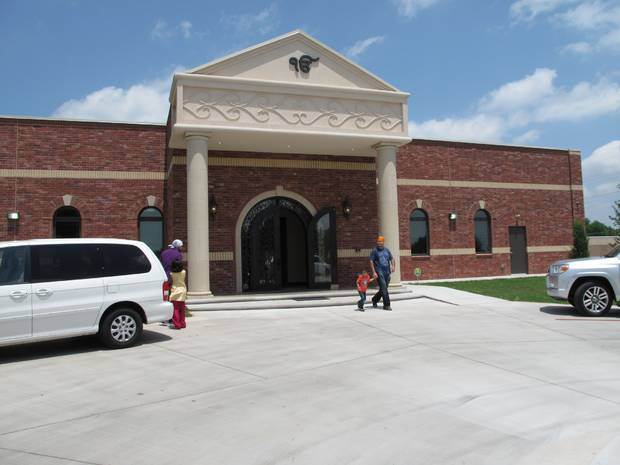 "Members of the Sikh faith community [in Oklahoma City, Oklahoma] walk outside their new gurdwara after a grand opening service and celebration May 19 at the new house of worship, 4525 NW 16." (Photo credit: Carla Hinton | The Oklahoman)
Sikh communities in the southern United States are celebrating new Gurdwaras (Sikh houses of worship) for their sangats (congregations).
In Oklahoma City, Oklahoma, the sangat celebrated the grand opening of their new 5,000 square foot Gurdwara, accommodating their growing population:
Sarbjit "Sabi" Singh, one of the Sikh congregation's members, said the community started in 1983 with 10 families, representing about 35 people. He said the congregation has now grown to between 150 and 200 people.
The building previously used for the Gurdwara is reported to be repurposed by the sangat.
The Sikh community in the city of Rogers, Arkansas (with a population of just under 60,000 people), also recently opened a new Gurdwara for their sangat, the second Sikh house of worship in the state. A third Gurdwara in the city of Little Rock is also being planned. The Rogers, Arkansas, Gurdwara was featured in a report by local NPR affiliate UALR Public Radio, which can be heard here.