This June at SikhNet Play (play.sikhnet.com) we are highlighting our Summer Solstice Keertan & Sadhana chants. Additionally, we have introduced fresh playlists in our mood based Gurbani Jukebox category.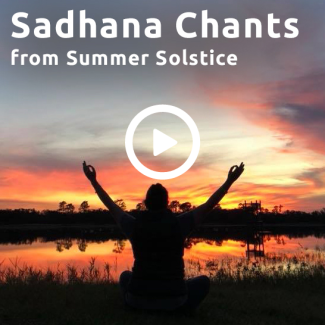 What better way to kickstart your Solstice Day than immersing yourself in our soulful sadhana chants and our specially crafted Summer Solstice Keertan playlist. 
The newest additions to our mood playlists category are called "Soft" and "Lighthearted". These carefully curated playlists aim to provide guidance and support to our listeners in every aspect of life. By listening to these Gurbani shabads, we can find solace knowing that the Guru is always by our side, through all circumstances.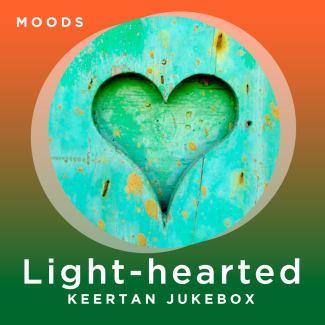 We have taken great care in selecting and organizing these playlists to ensure that accessing Gurbani Keertan is both effortless and enjoyable for you. 
Gurbani Media Center app also now features a Share Feature, allowing you to easily share these fresh mood playlists with your friends and family.
Additionally, you can read and understand the meaning of Gurbani Shabad by using the new 'Gurbani Translation' feature. This feature offers text in Gurmukhi, English, Spanish and transliteration in English. You can also use the 'Print this Shabad' button to print the shabad using different backgrounds and Frames and keep it on your office desk or at home.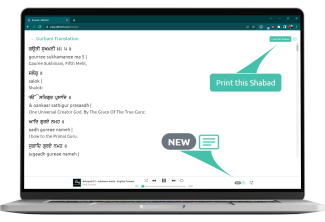 At SikhNet Play, we continually strive to find creative approaches to enrich the listening experience of our users and empower them to connect with Gurbani in a more impactful manner.
​