Meet Nasir Akhtar, whose sole mission in life is Sikh-Muslim Unity
by Aas Mohammad Kaif, TwoCircles.net 
July 31, 2020
 - Malerkotla: The news about Muslims donating 33 tonnes of grain to Golden Temple Langar was widely reported. This initiative of Malerkotla Muslim was highly appreciated by the Sikh Community around the world. The Muslim group reached Golden Temple and did Kar Seva while handing over grains' trucks to the Golden Temple authorities.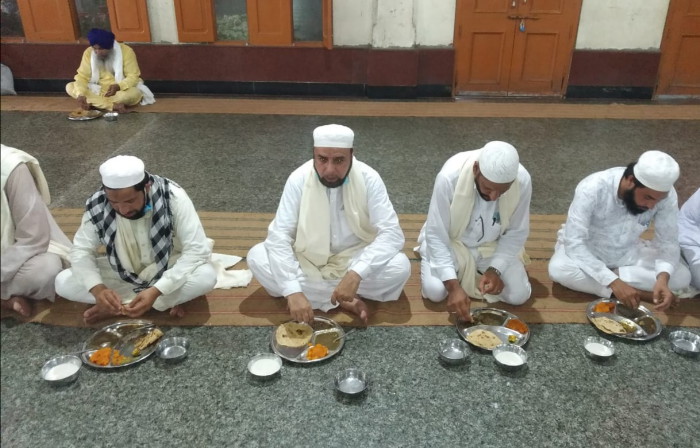 Malerkotla is one of the Muslim majority areas of Punjab. This good Samaritan group was led by Dr Nasir Akhtar who has been working for the Sikh Muslim Unity for the last 15 years. 
 Dr Nasir Akhtar is running a foundation for Sikh Muslim cooperation in Punjab and is well known for his devotion to Sikh Muslim Unity.
TwoCircles.net's senior correspondent Aas Mohammad Kaif spoke to Nasir Akhtar of Malerkotla. These are excerpts from the interview...
...TCN: How was your experience meeting the Sikh community?
 Nasir Akhtar: It was wonderful. Whenever we reached a village where Sikhs and Muslims live together, Sikh women cried as they couldn't control their emotions and prayed for us. They offered us cold water and requested us to have meals in their households. The male Sikh elders were honouring us wherever we went. This noble task had an overreach beyond a mere collection of grains.
 This initiative has become a symbol of Sikh Muslim amity. Quite often we and our Sikh brother's team reached a village simultaneously to collect the grains.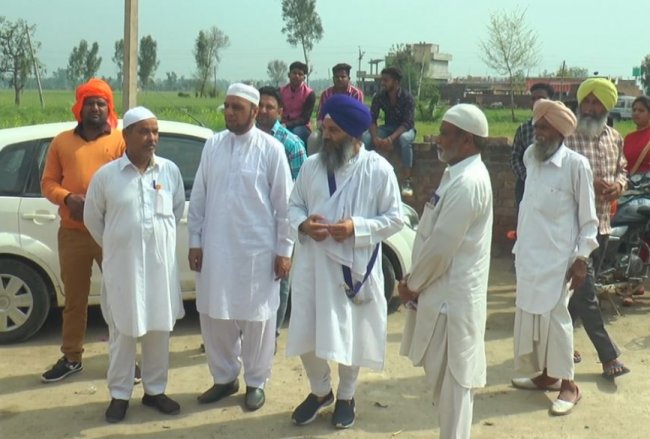 They were collecting food grains in their community and we were doing the same in ours. If four or five wealthy people have contributed to arranging grains, this spirit of brotherhood would not have been created. Through this initiative, everyone is participating in this good Samaritan cause...
...TCN: You have been working for the Sikh Muslim unity in Punjab since long. Can you talk about this experience?
 Nasir Akhtar: 15 years ago I used to run my clinic. I realized that there are many misconceptions between Sikhs and Muslims. Among them, there are things like enclosing children of Guru Gobind Singh Ji within a narrow chamber. My heart was not accepting it. I first researched myself, left the clinic, did my major in Punjabi, and studied Punjabi books. When I read the books written by Sikhs 300 years ago, I realized that Sikhism is very close to Islam. I understood that they both have the same message. I started speaking about the closeness of both religions in many aspects and for this I referred to Punjabi books. The verses of the Quran were explained in Punjabi and told that the beliefs of the two are quite similar. For this, I wrote books in Punjabi.
TCN: What was the response to your initiative of working for Muslim-Sikh unity? 
 Nasir Akhtar: There are too many misconceptions. The wounds of 1947 are very deep. After the riots, Sikhs and Muslims came closer. But even today some people keep harping about past mistakes. Malerkotla is a Muslim populated area in Punjab. The local MLA Razia Sultana is a minister in the Punjab cabinet. The Muslims of Malerkotla are quite well off in comparison to other places.
 Muslims here work with Sikhs shoulder to shoulder and Sikhs do the same with Muslims where they are in the minority. This is a fine example of brotherhood between two communities. Good work always has good results. People on both sides understand the value of peaceful co-existence. Nowadays, since the news spreads fast, people here expressed appreciation when Muslims gave Mosque land in Saharanpur for Gurudwara. Langar running in Shaheen Bagh by Sikhs was also highly appreciated in Malerkotla.
 TCN: What is the goal of your Sikh Muslim affinity Foundation?
 Nasir Akhtar: This is an organization under whose banner we are doing this work. I formed this organization 15 years ago. We do all the programs of Sikh Muslim unity under the banner of this institution. The grain collection campaign was also run under the banner of this institution. Promoting brotherhood between Sikhs and Muslims is the only goal of my life and for this reason, I did not marry and left my clinic too. I want to work for this noble cause till my last breath. 
 TCN: Do you feel in the last few years, there is a growing misunderstanding between Hindus and Muslims in the country. Do you think there is a need to run such a campaign among these two communities?
 Nasir Akhtar: I told you that to explain my point of view to Sikhs, I searched and read their 300 years old books, did my Major in Punjabi, and spoke to Sikhs in Punjabi. I refer to their books. I freely quote the inspirational words of their gurus and then talk about my religion in their tongue. It makes a good impact on them. 
 Hindu and Muslims of India have diminished their understanding of each other. They do not conduct healthy discussions. The idle debates between them have created a lot of misunderstanding between them. Brotherly talk between these two communities should be encouraged. TV can play a big role to promote affinity in these communities. We are first humans, then Hindus, Muslims, Sikhs or others afterwards.