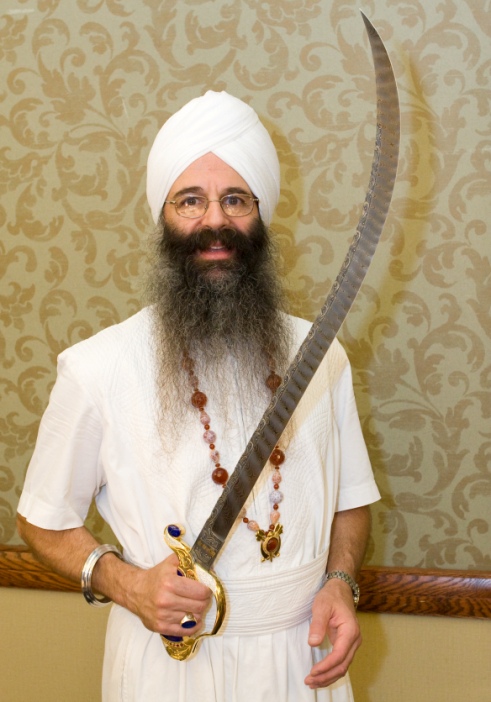 Jot Singh Khalsa - Master Armorer


It was 2004 when I received a phone call from a Chicago family who was interested in having me build 3 full sized swords. There was to be one for each of their 3 children. They wished to inspire their sons and daughter to fully embrace and honor the Sikh path. We designed 3 unique pieces, that had similarities.
This family has a long affiliation with our 3HO Foundation family and Sikh Dharma of the West. They hosted our teacher Yogi Bhajan, while they were living in Toronto and met him on several occasions. I first met them at our Summer Solstice Sadhana http://www.3ho.org/summer-solstice/ in New Mexico, where they expressed interest in this sword project after viewing a photo album of my knives, swords and kirpans.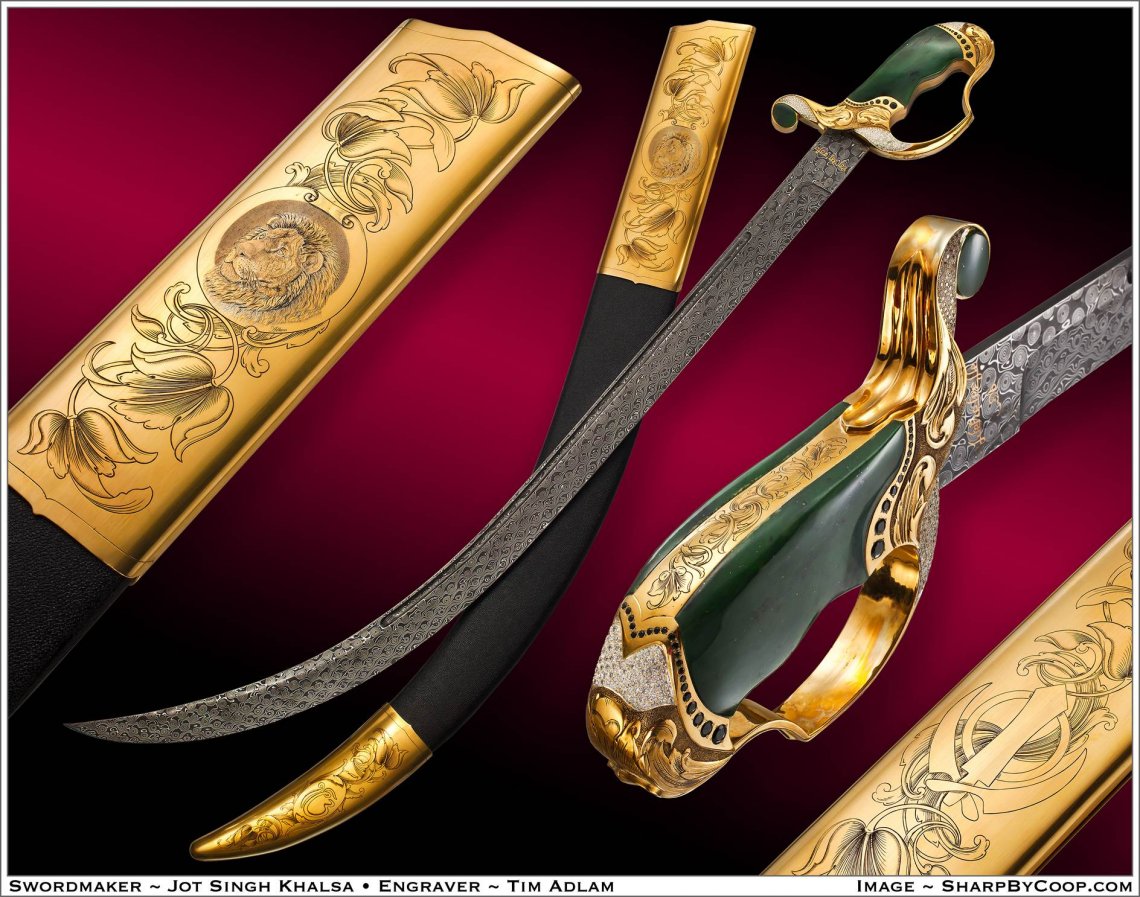 It has been a great pleasure and privilege creating these high quality unique pieces for this family, which honor 'Sikhi' at their core. I stayed in their home on several occasions while at exhibitions in the Chicago area. I was fortunate to win two awards at these Chicago exhibitions (one for their daughter's sword)  http://www.khalsakirpans.com/items/show/183 that had just been completed and delivered.



1st sword created was finished in 2005 for their eldest son's wedding. http://www.khalsakirpans.com/items/show/155
SS Jot Singh Khalsa

We live and happen to have our business contained within a wonderful spiritual community, an hour southwest of Boston. Classes are offered here in yoga and meditation, healing, humanology and a lot more. I'm Jot (pronounced Jote) Singh Khalsa and my wife and I have been part of this community since 1980.
For 6 years, beginning in 1972, I trained intensively in art and jewelry making at the State University of New York at New Paltz where I learned to create silver and gold jewelry and artful objects. During those years, and the over 3 decades of experience as an artisan since, I have gained skills and discrimination in areas of design, precious metal fabrication and casting, CAD (computer-aided design), and in natural gemstone and crystal creations.
Early in my career as an artisan and full time knife and swordmaker, my teacher for over 30 years, Yogi Bhajan, suggested that I use my artistic gifts to create things that uplift and inspire people. This selection of jewelry and objects is the fruit of my earnest effort to do just that, and to offer them to you and your loved ones through this website. In my travels, I search for the most innovative, cutting edge "tools for the Spirit" and spiritual jewelry being fashioned today. Whether crafted from my own designs or from the numerous overseas suppliers whose work you'll find here, each and every piece has been hand selected and meticulously examined for its excellence in design, overall quality and craftsmanship.
Our collection of Shakti jewelry for personal empowerment, kirpan and khanda jewelry, (sacred dagger and sword jewelry) and dharma jewelry, we believe is unparalleled.
Please indulge yourself in some of the most dazzling, empowering ornaments and art objects available today, all at quite reasonable prices! Enjoy and thanks!
Jot Singh Khalsa
We joyfully contribute 10% of our proceeds to several charitable causes and organizations that are aligned with our values.