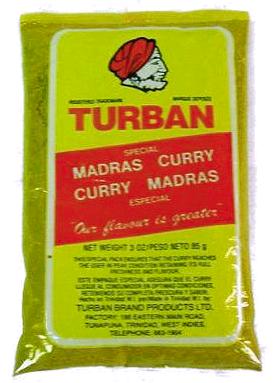 For many years, several days before he went to Orlando, Florida for the Winter Solstice, Harbhajan Singh Khalsa, Yogiji came visit the Sangat in Trinidad and Tobago in the Caribbean.  Trinidad is an Island full of Flamingos and Hummingbirds. Their bright tropical plumage reflects the colors of the many ethnic groups that populate the Island.

When he came to Trinidad, Yogiji mostly visited Hindu mandirs (temples.) He was fascinated by the way the Indians (who are descendents of plantation laborers from India, who had come there as indentured servants) had kept up their culture amidst tremendous challenges.
The oldest Gurdwara (and the only Gurdwara) in the Caribbean that is run by Indians is in Trinidad. It was built by some Sikhs who had opened a curry factory in the vicinity. To this day it is called, "Turban Brand Curry," and it is sold worldwide.
The year was 1985, and in loyalty to his handful of students in Trinidad, Yogiji came to soothe the longing of their souls. Just one year earlier, in 1984, the Harimandir Sahib (Golden Temple) had been attacked. So deep was his purity and his trust that God and Guru would take care of him that, although Yogiji risked his life by traveling and teaching, he never stopped doing so.
Mukhia Singh Sahib Aftab Singh Khalsa was the first teacher of Kundalini Yoga in Trinidad. So along with Aftab Singh and the regional director of the Caribbean, Mukhia Singh Sahib Livtar Singh Khalsa from Atlanta, Georgia, USA, accompanied by Yogiji's staff, they came to our Hindu mandir in Gasparillo, Trinidad. At the time I was serving as the Secretary of the mandir.
Because of the turmoil in the Punjab, of which everyone was aware, the people there were scared of this imposing Sikh Teacher and so I did not get the support of the Mandir staff and the Sangat there to prepare langar to serve our guests. Together with the children, who were so innocent and excited to see him, we gathered what ingredients we had from our homes and prepared langar. I organized a children's program for our guests.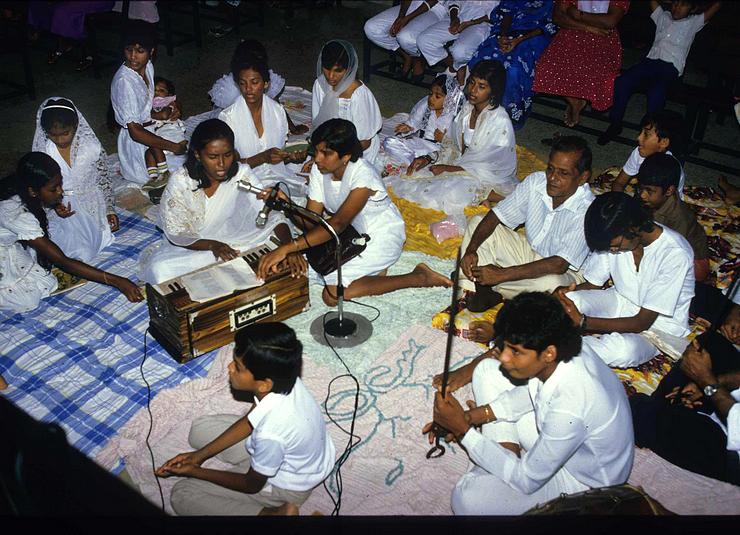 After the program, Yogiji, along with his staff, went to the langar hall. He was on a special diet for his health and his Staff did not want him to eat the food. Yogiji, however, knew of our sacrifices and that this meal was very blessed and, despite the protestations of his staff, he broke his diet and had supper with all of us. He was in so much bliss from our simple meal, that he blessed us all. To this day all the children who were there that day and have become very successful in their lives always credit their success to his blessings on that day.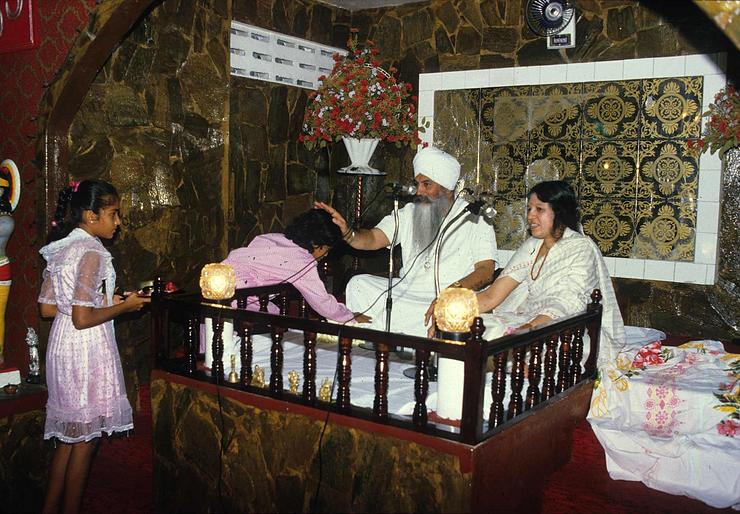 After the visit to our Temple we saw more amazing things with him when he visited another Temple in the village of Moruga by the sea. This mandir was in a very poor area. The ladies were waiting to garland Yogiji in front of the Temple. He broke down and cried and said that some of the people there were his actually his relatives from his pind in India. One of the older men later came to Summer Solstice in the United States.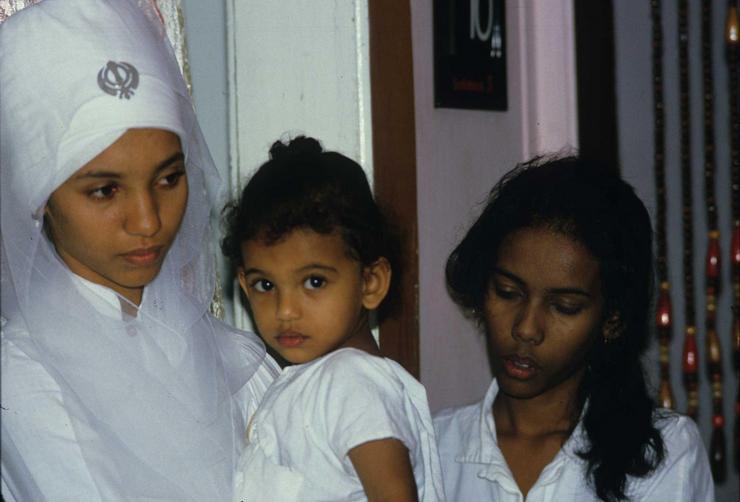 This experience made me realize that when Saints come to the earth they go wherever other souls are longing for freedom and the touch of grace. They do not care if it is just one person, they hear the call and they answer. I have many more amazing stories of happenings during Yogiji's many visits to Trinidad. This is only one. He definitely was not an ordinary human being, but an exalted spirit who came on this earth to serve, serve and serve until his last breath left him. He did not care if you were rich or poor, black or white, a servant or a Chieftan, an American, and Indian or an Englishman. He only believed that GOD IS LOVE.

~ Hari Kaur Khalsa - Espanola, NM USA (harikindness at yahoo.com)


Click here to read about Guru Nanak's travels in Trinidad where his presence is strong to this day.
Click here to read about the determination of East Indians in Trinidad.
Waterloo temple of Trinidad and Tobago, is an inspiring story of human persistence.

An Indo-Caribbean labourer, Seedas Sadhu, had constructed a first temple on the seashore in 1947. Soon thereafter, however, it was bulldozed and Sadhu sent to prison, because the temple was built on the lands of Caroni, the state sugar cane monopolist.

Committed to his passion, Seedas Sadhu decided to build the temple in the sea. So after his prison term, this Indo-Caribbean set out to build the Waterloo Temple. It took him 25 years to build the temple, all by himself using his bicycle to transport the building materials.

Symbols of his culture and faith decorate the walls of the Waterloo temple.
Waterloo Temple in Trinidad.  Click picture to zoom in.