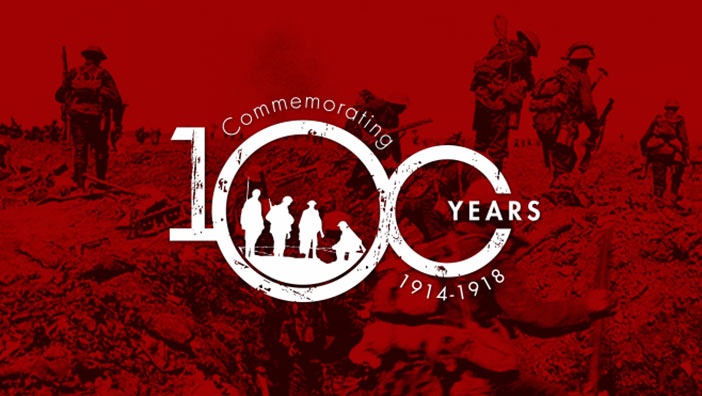 "As Sikhs it is in our heritage, our history an our moral fiber to fight for a righteous cause. As warriors we owe our respect to all those who died in the war that changed history, with the prayer to learn from history so it can never be repeated. God bless all the souls who died in those extreme times may they remind us the value of the life we live today."
When the beauty evaporates, only the sorrow remains
Lest We Forget ~ 100 years of WW1.
 
On 4 August, 100 years ago, the First World War began. The conflict that was to cost the lives of an estimated 9.7 million military personnel and 6.8 million civilians forever changed the world in which we live.
The world will recognize those that gave their lives during a war that encompassed or impacted the entire world, "The Great War".
Even though we study the complexities of past wars, we never seem to learn how to avoid them.
---
"Go to war not for the sake of goods or gold, not for your homeland or for honor, nor to seek the death of your enemies, but to strengthen your character, to strengthen it in power and will, in habits, custom and earnestness. That is why I want to go to war."
Source
For many, the study of the past is nothing more than the study of old dead people, tedious dates, and meaningless events long forgotten. History is however, extremely important. We study history to understand and explain why our world is the way it is. History explains the successes and failures of economic systems, religions and political ideologies. It explains the institutions, customs, and values we have, and why they are different from those of our neighbours. The knowledge you will gain from History will help you learn from those before you, and hopefully prepare you to make a meaningful and successful contribution to our community, our country and our world. No other discipline can offer you this.
 
The First World War was a turning point in world history. It claimed the lives of over 16 million people across the globe and had an impact on the lives of everyone. One hundred years on, we are all connected to the First World War, either through our own family history, the heritage of our local communities or because of its long term impact on society and the world we live in today. To mark the centenary, the shot that rang on 28th June 1914 plunged Europe into one of the most devasting wars in its history.
 
From the first gunshot fired in anger in 1914 until the 11Th hour of the 11Th day on the 11Th month in 1918, The Great War took its toll on human life.
 
Of the 65 million men who fought in World War 1:

8 million men were killed in battle.
2 million died of illness and disease.
21.2 million were wounded.
7.8 million were taken prisoner or went missing in action.
6.6 million civilians were killed.
 
"Nothing is bigger than a world at war. Start with the soldiers - millions of them. Then consider the families who love, worry, work and mourn. Then add the flood of equipment from industries tooled to slaughter. Factor in the cost: lives shattered, money lost. Wrap it all up in a complex tapestry of emotion - bravery, cowardice, betrayal, glory, grief. How can such a thing be comprehended? War on this scale is a monster that stops only when it runs low on the fodder of humanity."
 
Though we enjoy our freedom we tend to overlook the enormous cost that was paid to secure that freedom. We owe a great debt of gratitude to our soldiers past and present who have paid the price with their lives.
 
One million Indian troops volunteered and served overseas during WWI, and of these, 74,187 Indian soldiers died and more than 67,000 were wounded. India Gate in New Delhi was built to commemorate these soldiers.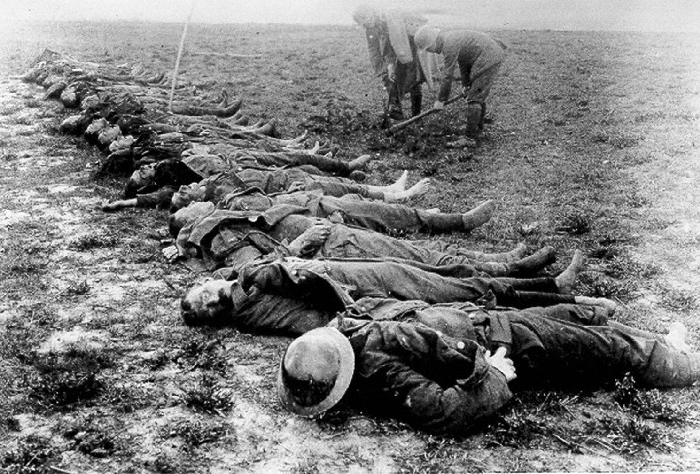 Casualties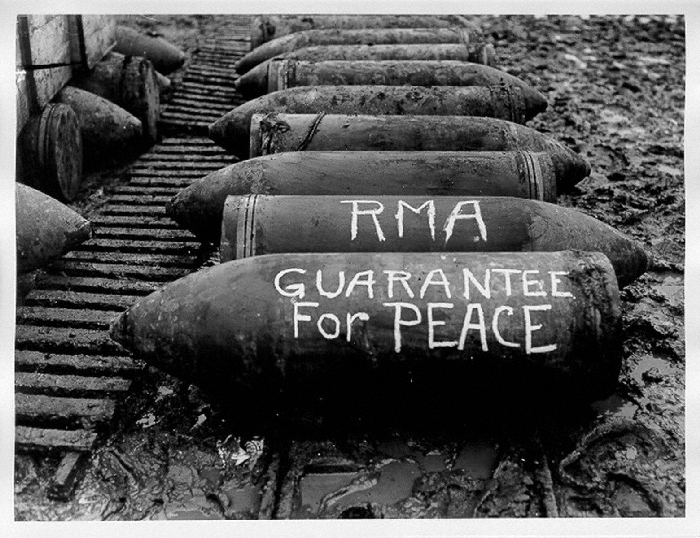 Guarantee for Peace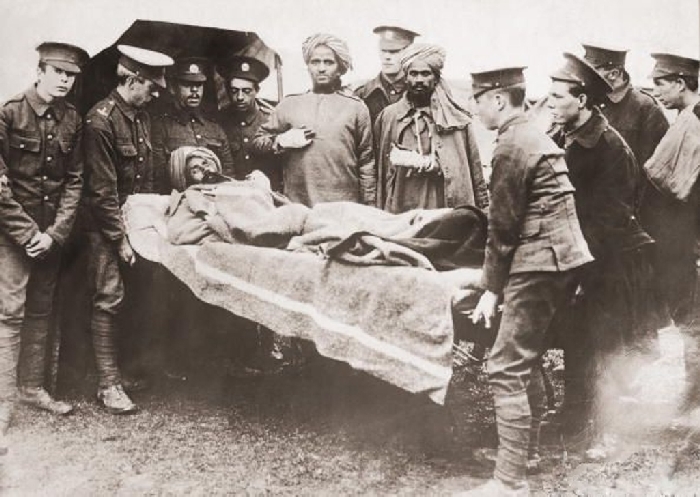 Wounded Sikh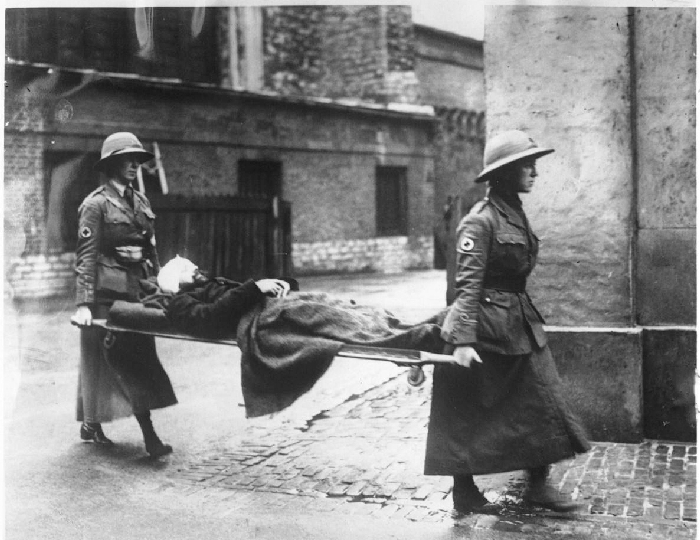 Wounded Sikh in France
When the beauty evaporates, only the sorrow remains. "War is beautiful - to the eyes of generals, journalists and scholars," René Arnaud concludes after Verdun.
 
Harchand Singh Bedi ( Malaysia )
4th August 2014