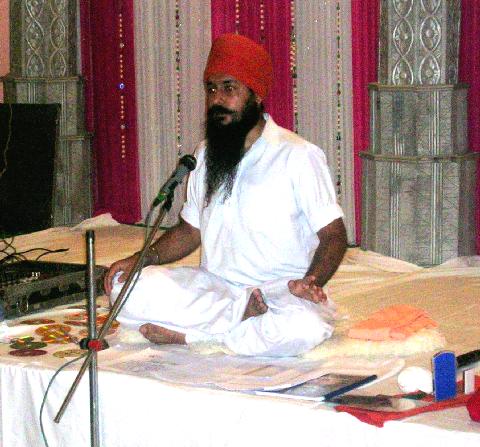 During his over 30 years of traveling and teaching around the world, Siri Singh Sahib, also known as Yogi Bhajan, who passed away in 2004, gave many talks about the spiritual technology of Sikh Dharma. A devoted Sikh himself, he brought his mastery and knowledge as a Kundalini Yoga master, to bear in his talks and teachings on how the teachings of the Sikh Gurus have the power to bring peace to the individual and to the earth.
The teachings of Yogi Bhajan who inspired so many people to adopt the Sikh way of life, teach how to improve the lives and health of people everywhere, regardless of religious affiliation, and are practiced by millions.  The extraordinary life and legacy of this Indian-born Sikh and Kundalini Yoga master, who traveled to the West in the late 1960's, included openly sharing the teachings of Kundalini Yoga, and helping to establish the practice of Sikh Dharma in the western hemisphere. He eventually settled in the small mountain town of Espanola, New Mexico, USA which has become the world-wide headquarters for Kundalini Research Institute (KRI), Sikh Dharma International and 3HO Foundation International.  

Siri Singh Sahib had desired that one day, these teachings be brought back to India. With the grace of the almighty, a first ever large workshop on Kundalini Yoga and meditation, was conducted on the holy land of Amritsar. The workshop was led by Amandeep Singh – M.Sc ( Aust ), MA (UK ), B.Sc Hons ( UK ). Amandeep Singh is a counselor by profession, a certified Kundalini Yoga Instructor and also a scholar with Kundalini Research Institute of USA.  He was inspired by the teachings of Siri Singh Sahib Yogi Bhajan, he is now in India creating the awareness of this ancient science. His efforts are being reflected in organizing Kundalini Yoga camps at various organizations and institutes.

The camps are running well and good as more and more people are getting aware of the benefits of this self tuning art. One such example would be the course organized by Rotary Clubs of Amritsar headed by Rtn PP Dr. Naresh Grover at Kumar Resorts, Albert Road, Amritsar. The chief-guest-of-honour of the occasion was Kunwar Vijay Pratap Singh, the SSP of Amritsar. The SSP was very much pleased to hear how these teachings have changed lives of thousands of people around the globe and was even much delighted when told of efforts of it being re-introduced back to mother India.  This camp was attended by more than 100 people including doctors from the Medical College of Amritsar. The courses and camps are conducted in Punjabi, Hindi and English, so as to accommodate people who had difficulty interpreting one of the other of these languages.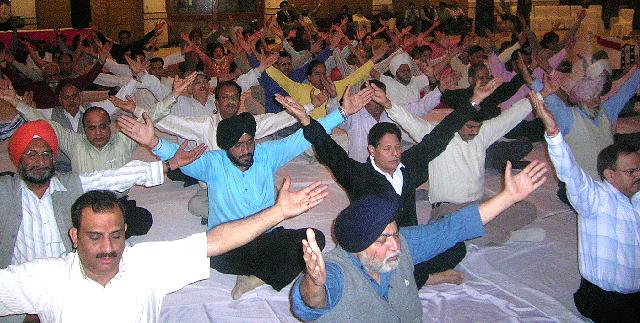 Working closely with Kundalini Research Institute and Sikh Dharma International, Amandeep Singh has big plans for Kundalini Yoga in India. A year from now, he has plans of organizing Teachers' Training and Women's Camp for locals in India.

Contact me to find out more about classes and courses in India:

Amandeep Singh
Mob     : 99-158-44019
Email     : [email protected]

Kundalini Yoga related websites:
www.kundaliniyoga.com
www.kriteachings.org
www.sikhdharma.org
www.3ho.org
www.sikhnet.com
www.miripiriacademy.org