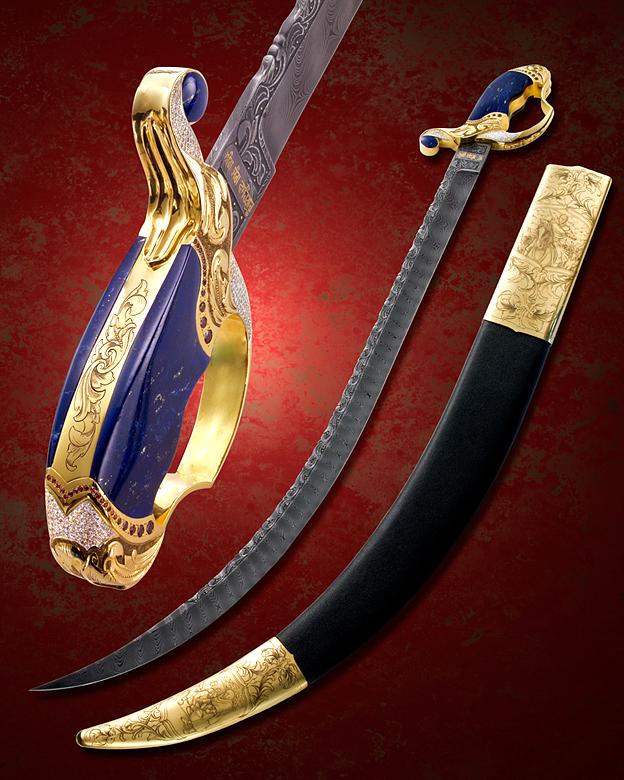 Continuing our legacy offering excellent, innovative products for the Khalsa and the world by teaching the next generation at Miri Piri Academy in Amritsar, India
Somewhere around 45 years ago, my teacher, Siri Singh Sahib Yogi Harbhajan Singh wrote me a letter telling me 'with my artistic gifts to create things that uplift and inspire people'. By His grace and with my team we have been doing that ever since. I've held a vision for some years now that the name Khalsa should be synonymous with the name 'Fabergé' of Fabergé egg fame. (Peter Carl Fabergé was a master artisan from Russia who created splendid artifacts for the Russian czars among others. He was prolific from the late 1800's-early 1900's).
Teaching and presenting opportunities to inspire and instruct the exceptional children at MPA to be creative with their minds and hands in manifesting jewelry, swords, kirpans and other objects feels like one way that this might begin to happen. I studied gold and silversmithing for six years at a university in New York beginning in 1972, under two accomplished artisans, and have continued in this field for 41 years now. I have the requisite training to establish this metal's program at Miri Piri Academy.
On 15 November 2019 I returned from Asia and around 10 days at MPA, working around finalizing the setup of the metal's studio in the Art Building there. https://miripiriacademy.org/  All of the main administration and some of the teachers were assisting very graciously in proper setup and safety with this studio. It came to our attention before I left, that we'd need a serious upgrade to the electrical grid in the Art Bldg. to be able to run the machines I have coming quite soon. We are also including an efficient exhaust system for dust and fumes to exit from the studio space in both the knife/kirpan making area as well as the jewelry/metalsmithing area, which we are separating into several walled off spaces. I was able to raise around $20,000 initially from colleagues, associates and friends and the principal informed me a few weeks ago now that we'd need another $10,000 to do what is required for the electricity upgrade and creating the partitions.
So, I'm inviting you to be a part of this special art/craft training/enabling project for the students at MPA. With your support and prayers and under my and others tutelage, they will learn to create wonderful kirpans, swords, jewelry and sacred objects to help heal, uplift and bless our world.  My plan is to come to MPA and teach 3-4 times per year and try to augment this with livestream teaching. We are needing WiFi for that and video cameras are planned also at the request of the administration. This is/has been a totally seva project for me from the very beginning. The blessings have been profound so far and we are just getting started!
Thank you for your kind and thoughtful consideration here.  Contributions can be offered at https://www.gofundme.com/f/kirpan-art-amp-craft-project or let me know another way that is easy for you to support this - if you are so inclined.
Thanks and blessings! 
Jot Singh Khalsa – [email protected]
Please peruse and consider purchasing some of our wonderful kirpans, swords, knives and symbolic jewelry at www.KhalsaKirpans.com and www.TheKhalsaRaj.com