Irving, Texas: April 13, 2013: With tremendous joy and celebration Sikhs inaugurated a new Gurdwara in Irving, Texas. Over 400 people attended this event which included a new flag hoisting (Nishan Sahib Seva), ShabadKirtan (religious hymn singing), Nagar Kirtan (the 16th annual DFW Khalsa Parade), and outdoor community kitchen (free food) on a beautiful sunny day. The inauguration coincided with the Khalsa Day celebrations and hence the spirit and colors of the Khalsa were evident and added to the great significance of the occasion.
The event was attended by leaders of all faith traditions who offered blessings and prayers in their own religious traditions. Represented were the Catholic, Baptist, Methodist, Orthodox Christian, Islamic, Hindu, Buddhist, Baha'i, Wicca, and Jewish leaders.
The Governor of Texas, Rick Perry officially recognized the Inauguration with a proclamation. The Mayor of Irving, Honorable Beth Van Duyne, also issued a proclamation declaring April 13 as "Khalsa Day" in the city. The Irving Police Chief Larry Boyd and Irving mayor Pro Tem Gerald Farris spoke at the event.
"It was our desire that our brothers and sisters from all faiths will join us in prayers at the inauguration of this Gurdwara and, by Wageguru's grace, this desire has been full-filled today" said Harbhajan Singh Virdee, one of the organizers of the event.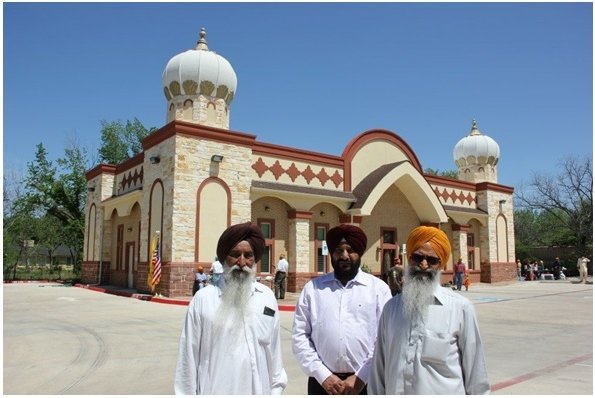 Sikhs pose for pictures in front of the newly constructed Gurdwara Nishkam Seva in Irving, Texas on April 13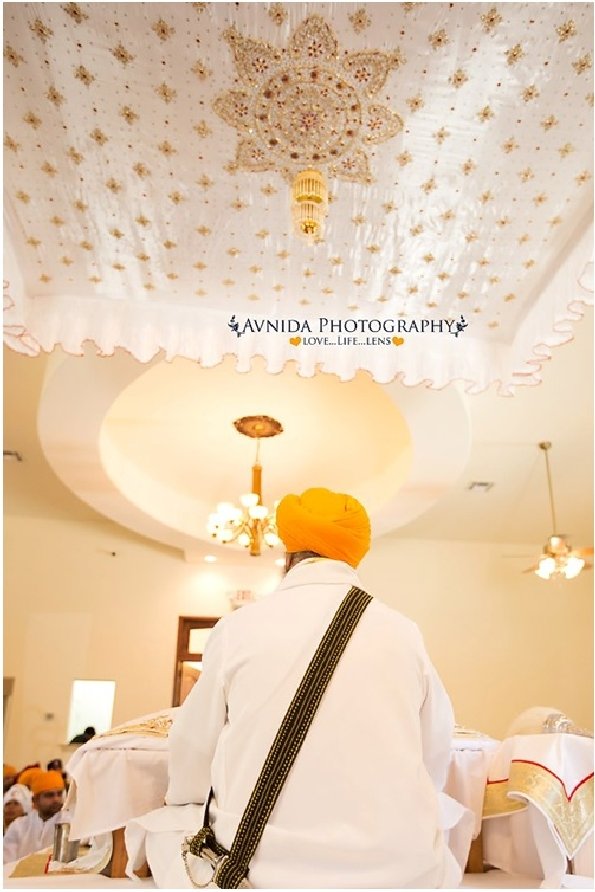 Beautiful white light bounces around and fills, and piousness permeates the entire Gurudwara, as BhaiSurat Singh looks towards the congregation.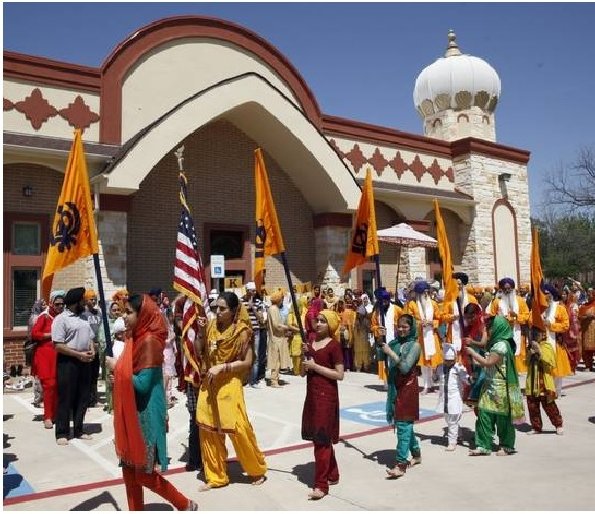 A view of the Nagar Kirtan (Khalsa Parade) at the Inauguration of Gurdwara Nishkam Seva, Irving, Texas, April 13, 2013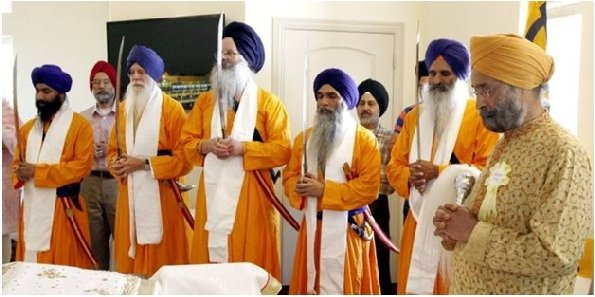 The PanjPiare (five beloved ones) from left, Jasvinder Singh, Christ Singh, Swamidev Singh, Gurshewak Singh and Gurdeep Singh at Gurdwara Nishkam Seva inauguration in Irving, Texas, Saturday, April 13, 2013.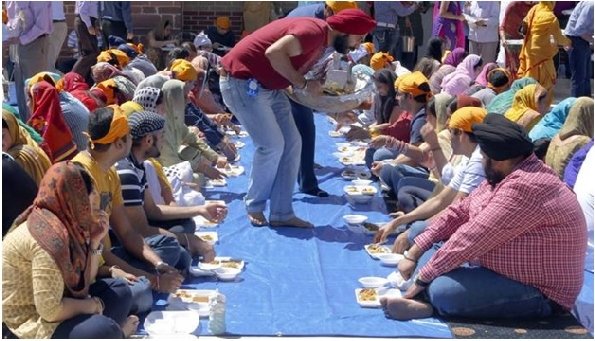 Jasvinder Singh serves lunch (Langar) to the people lined up in rows outside the new Gurdwara in Irving, April 13, 2013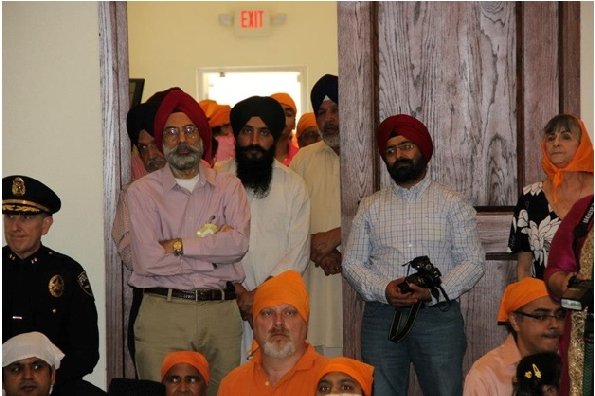 Worshippers wait to enter the Diwan Hall at the inauguration of Gurdwara Nishkam Seva, Irving, Texas, April 13, 2013


Worshippers stand during Ardas at the inauguration of new Gurdwara in Irving, April 13, 2013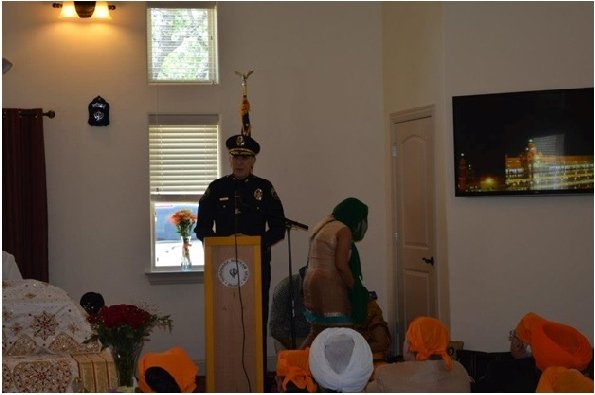 Irving Police Chief Larry Boyd speaks at the Inauguration of Gurdwara Nishkam Seva on April 13