Saturday, 10 September 2016: JOMBOLA may still be a new kid on the block when it comes to racquet games, but its path for local expansion is well under construction thanks to its ability to be played on any existing badminton court by simply lowering the net.
"We didn't want to create any new infrastructure and we wanted the game to expand fast. Only the ball and the racquet are new creations," said Jombola Association of Malaysia (JAM) president Sukdev Singh.
It has proven to be quite popular since it was introduced to schools two years ago, with many of them adopting the sport in the form of a club.
The latest jombola tournament was held at SMK Subang Jaya last week among schools within the Petaling Perdana education district and saw 23 schools participating for the second edition.
There were singles and doubles matches in Under-15 and Under-18 categories for boys and girls which was played over two days.
Deputy Education Minister Chong Sin Woon, who officiated at the closing ceremony of the tournament said the Education Ministry wants to see the sport expanded to schools all over the country to the extent that it can be competed on a national level eventually, including the MSSM.
"The ministry is always looking for ways to promote sports for all in schools and have each student take part in sports.
"This is another sport for them to choose from.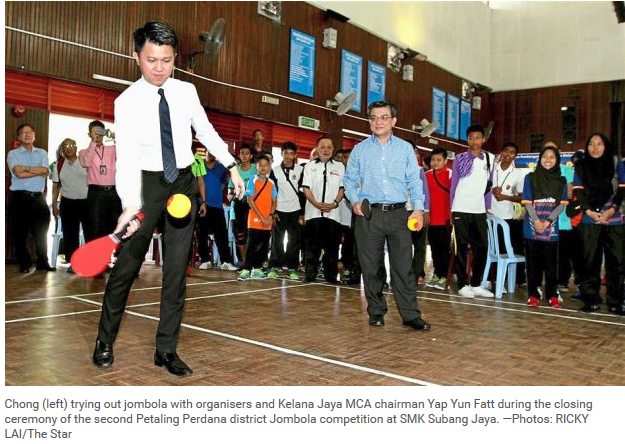 "We don't want our children to just be bookworms, constantly studying, going for tuition and not knowing anything about sports or co-curricular activities.
"Without good health, you cannot do well in studies and our aim is for them to have a balanced development," Chong said.
He added that the sport is suitable for schools not just because it is cheap, but also safe and uses existing facilities, adding that he has high hopes for the future of the sport locally and abroad.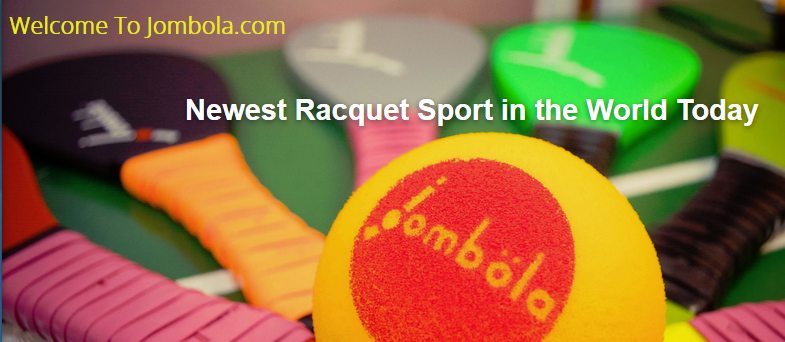 The simplicity and the image of jombola as an alternative sport also adds on to the list of things that it has going for it.
"With jombola now making it into schools, we would be seeing the sport bloom in a much shorter period and we will be able produce our first generation of national champions a lot faster," Sukdev said.
"The fascinating thing about this game is that there is an equal number of girls playing this game as with guys.
"There is actually no need to have lessons to get started and you don't necessarily need experience in other racquet sports.
"There are some players who have played nothing but football and were able to play quite well in the tournament," he explained.
Like the sports that inspired jombola, it can be played as a high performance activity or even just recreational.
Sukdev, who is the founder of jombola, has high hopes for the sport. Sukdev, who is the founder of jombola, has high hopes for the sport.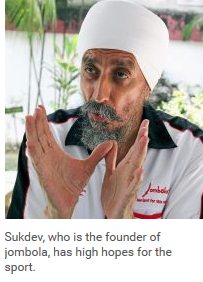 "Mothers can play this game with their children by slowing the game down while university students can take it to a higher level performance approach.
There is potential for this game to get big, but it depends on how JAM plans to achieve it.
"The process of development is constant. All other sports came from overseas, but in our case we are trying to grow it out to the world.
"It's different this time and it is quite a daunting task with many considerations, like coming up with a coaching syllabus and the standards of the game.
"We are looking to start a jombola league in late October but would like to see it in the SEA Games, Asian Games in the near future.
"We hope to have jombola as a demonstration sport at the Olympics by 2028 or 2032," added Sukdev.
More information on jombola can be found on the website jombola.com