The following article comes from malicethoughts.blogspot.com
Jatts of Punjab and Jaats of Haryana are the predominant agriculturalist communities in NW India. These pastoralist and agriculturist communities grew up in the lower Indus river-valley of Sindh and then migrating north into the Punjab region and west into Rajasthan, These communities then expanded to Haryana and the western Gangetic Plains.
Jatts became the most ardent followers of the Sikh Gurus. So proud was Guru Gobind Singh ji of their allegiance that he challenged Mughal Emperor Aurangzeb in Zafarnamah to meet him in Kangar village near Bathinda (Punjab) and said, "No need to worry as Brar tribe will not harm you (Aurangzeb) and there will be no danger to your life, For, the whole tribe of Brars accepts my command."
Incorrect Categorization
Disclaimer: As a practicing Sikh, I consider all castes as equal and DO NOT believe in the outdated  and divisive caste system. The purpose of this blog is to honor the spiritual, military, and service contributions of the valiant Jatt community and try to understand their family history purely from a historical perspective.
The Jatts or Jaats don't fit seamlessly into any of theses four castes of Hindu Varna Ashram system. The Brahminical system unsuccessfully categorizes them either as "Vaishya" with assumption that they contribute to the economy by producing and selling agricultural produce. The other Brahminical experts incorrectly puts them in the "Shudra" category since they labor in farms with their hands. 
In my opinion both of these categorizations are incorrect and exposes the limitation of Manusmriti composed in 200 BC that describes the duties of the four social classes of the Hindu society. 
Does this mean that the Jatts migrated to NW India after Manusmriti was composed?
Theory 1 - Shaka and Massagetae Origin
One group of historians claim that the Jatts originate from the nomadic warrior clan Scythian or Shaka who invaded from Shakistan (Modern Sistan in South Iran) and settled in NW India. According to Greek and Roman scholars, the Massagetae were a Scythian clan located in Indo-Persia neighboring Aspasioi (possibly the Aśvaka or Afghans) to the north, Dahae tor Dahiya o the west, and the Issedones (possibly the Sindh) lay to the south.
Arab historian Al Beruni in his book Tahqiq-i-Hind mentions a region south of Persia that was known as "Zottistan" inhabited by "Zotts" who were defeated by the Persians and forced to move into India around 100 BC. 
Theory 2 - Indus Valley Origin
Large metropolis of Indus Valley Civilization were sustained by extensive agriculture in the rural areas surrounding the cities, At the time of Muhammad bin Qasim's conquest of Sindh in the 8th century, Arab writers described agglomerations of Jatts in the arid, the wet, and the mountainous regions of the conquered land. Between the eleventh and the sixteenth centuries.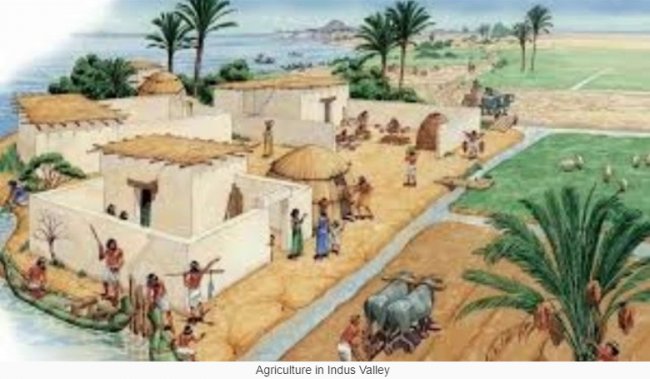 Jatt settlers migrated up along the river valleys, into the Punjab, which had not been cultivated in the first millennium. Many took up tilling in regions such as Western Punjab and the term "Jatt" had become loosely synonymous with "peasant" or "farmer".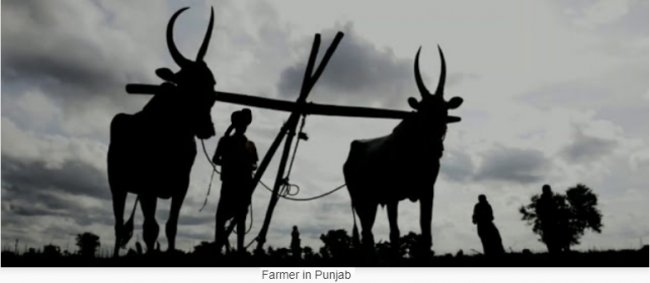 Overtime, the Jatts became the owners of the land they occupied and some Jatts come to exert local influence during the Sikh period. Abolition by Baba Banda Singh Bahadur of the "Zimmidar" system  or appointment of a "Zimmidar" who will control the native non-Muslims or "Zimmis" and collect tax on behalf of the Muslim rulers, allowed the Jatts to become the rulers of the land.
My Hypothesis
I strongly believe that the Hindu priesthood have been historically unkind to the Jatts. While Rajputs were accommodated as sons of Kshatriya (Khatri in Punjabi), the Jatts were deliberately kept out of the Hindu caste system. The discriminatory practice against the Jatts was practiced by the Islamic invaders as well as the Brahminical caste system. Derogative terminology such as "Jatkila" were used to describe poor taste in colors for attire.
Modern historians from Haryana have tried to promote Jaats as Aryans and associate them with various tales from Hindu Mythology. Claims such as the origin of Jaats fro Shiva's hair or Jataa are laughable attempts to paint Hindutva color on Jaats. 
Describing the origin of Jatts is very complex since they did not migrate en-mass at a specific period.  Here is my hypothesis based on limited research I have done in this topic:
Jatts first settled in Sindh and Punjab during the Indus Valley Civilization. This was a cosmopolitan demography consisting native aborigines providing the labor and raw materials from forest, Jatts providing the farm produce for the consumption by the large cities, and Auroras or the merchants forming the economical infrastructure of successful trading centers.
 
As Indus valley Civilization expanded to the NW India, Jatts migrated to the plains of Punjab, Rajasthan Haryana, and Western UP. They continued their age-old profession of agriculture wherever they settled.
Jatt migration to India can be described in three waves, These three waves can be used to describe the diversity among the Jatt or Jaat people:
West Punjab Wave: the earliest migration from Sindh to West Punjab along the banks river. The farming communities of Indus valley settled near the banks of rivers in Sindh and West Punjab. Notable among these clans are, Bajwa, Chatha, Tiwana, Kahlon, Sandhu, Virk, Cheema, Pannu, and Randhawa. They further expanded in to East Punjab.

East Punjab Wave: migration from West Punjab to East Punjab and Haryana and Western UP. The second wave created the existing Khaps or clans in East Punjab, Haryana and Western UP who were demographically similar to the Jatts of West Punjab. The clans among these include, Maan, Gill, Balian, Suhag, Sangwan, and Dahiya.


Rajasthan Wave: migration from Sindh to Rajasthan, Punjab, Haryana and Western UP. The third wave first migrated to Rajasthan and then to Punjab, Haryana, and Western UP. They make up the largest chunk of Jatt population in Malwa, Haryana and Western UP. Prominent among these clans are, Sidhu, Punia, Punwar or Powar, Rathi, Bhainiwal,  Sherawat, Teotia, and Ahlawat.

The East Punjab Wave and Rajasthan Wave crossed paths in Punjab, Haryana and Western UP and ultimately made up the character of the Jatt and Jaat populations as seen in NW India today. 
Today, these three waves are so intertwined that its difficult to distinguish between them. The dialects gives way, for example, the Jatts of West Punjab speak Maajhi or Middle Punjabi while the Jaats in Haryana and Wester UP speak Haryanvi or Pawaddhi dialect of Punjabi with a clear influence of Rajasthani. 
This simplification gets more complicated when you see random distribution of villages belonging to the last two waves. For example, you can find villages belonging to Rathi, Powar, Balian, Gill, Maan clans evenly spread in Muzaffarnager district of UP.
Family Names based on Soil Type
Since jatts are predominantly agricultural society today but they arrived as a group of nomadic clans who historically inhabited the unoccupied lands in Punjab plains. They cleared forests and tilled barren lands and transformed them into flourishing agricultural sanctuaries. These communities assumed the family names based on the characteristics of the soil they inhabited.
Clans who settled on wetlands called themselves as "Gill" denoting the wetlands in Punjabi
Clans settled on muddy soil were called the "Garewal" denoting "Gara" or silt or clay based soil
Clans who inherited soil consisting of shingle (pebbles) were called "Dalle-wal" or "Dhaliwal"
Clans inhabiting sandy soils (Bhura) were called "Purewals"
Clans settling on the soft soil were named "Dhilwan" or "Dhillon"
Clans settling near a lake were called "Tiwana" or "Bhaini-wal" or Beniwal
Family Names based on Village
Some Jatt family names are associated with the formation of the village or a group of villages where the clan had settled. 
Clan of forty villages - Chahal (meaning 40 in Persian)
Fusion of two villages belonging to two different clans - Dosanjh
Clan of eight villages - Athwal or Atwal
Family Names based on Origin
Some Jatt family names are associated with their place of origin. Since most Jatt clans migrated from ancient Persia to Punjab via Sindh or Afghanistan, their last names are associated with those locations.
Toor or Tur originating from Turan in Iran
Takhar originating from Takhar province in Afghanistan
Sandhu originating from Sindh
Bajwa orginating from Bajwara, Hoshiarpur
Aulakh originating from Aulakh Uttar in Kasur
Pannu originating from Naushehra Pannuan, Amritsar
Virk originating from Naushehra Virkan, Gujranwal
Malhi originating from Malh , Sindh
Sibia originating from ancient Sivia kingdom
Mangat originating from Mangat, Mandi Bahauddin, Chaj Doab
Family Names based on Ancestor
Some clans are named after their famous ancestor, for example:
Sidhu who claim to be descended from Sidhu, the estranged son of of Rawal Jaisal of Jaisalmer
Maan and Bhullar descending from two brothers Maan and Bhullar
Last Words
The history of Jatts is an important part of the history of Punjab and the Sikhs.  These family names are telling a lot about the heritage and origins of these clans. Everyone should be proud of their history, heritage, and ancestors.  However, the practice of using Hindu Varna ashram concept from Manusmriti based castes or Gotra (Got) is in contradiction to the teachings of our Gurus.. 
A consideration should be given to adhere to our Guru's message of the equality of all humankind ... May be there is a way forward how we can be proud of our family heritage but still consider ourselves equal to the others.
Resources