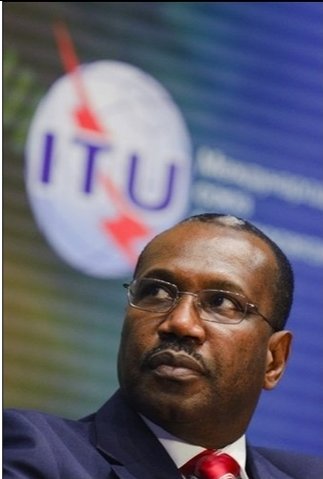 International Telecommunication Union (ITU) Secretary General Hamadoun Toure
90% of world's population has access to mobile networks, says U.N. report
Oct 19, 2010: Computerworld - Nearly one-third of the world's population will be online by the end of the year, according to a United Nations report.
The number of people using the Internet around the world doubled in the past five years and should surpass 2 billion users by the end of this year, noted a report from the International Telecommunication Union (ITU), a U.N. agency focused on information and communications technology issues.
"This is quite a milestone for the Net," said Dan Olds, an analyst at Gabriel Consulting Group. "To put it in context, it's estimated that there are almost 7 billion humans on Earth today. To think that almost a third of them have access to the Net is remarkable. It becomes an astounding thought when you consider that we've come from essentially zero Internet users 20 years ago to where we are today."
The new numbers also put Facebook's online dominance into perspective.
The social networking site announced in July that it had reached half a billion users. Based on the U.N.'s numbers, that means about a quarter of everyone online is using Facebook.
The ITU report also noted that U.N. analysts expect that there will be 226 million new Internet users just this year, and that 162 million of them will be from developing countries.
While poorer countries are making great strides, Internet access in developed countries still is way ahead.
The ITU reported that 71% of the population in developed countries will be online by the end of this year, compared with 21% of the population in developing countries.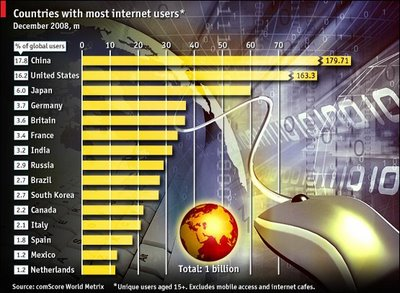 The numbers are similar when it comes to having Internet access at home. In developed countries, 65% of people have access to the Internet in their homes, but in developing countries that number drops to 13.5%.
And the ITU also noted that while many people still don't have access to high-speed Internet, there's a growing dependence on mobile telephony. According to the U.N., more than 90% of the population worldwide has access to mobile networks.
"Mobile phone penetration in developing countries now stands at 68%. That's higher than any other technology before," said Sami Al Basheer, director of the ITU's Telecommunication Development Bureau, in a statement. "These countries have been innovative in adapting mobile technology to their particular needs and will be able to draw even greater benefits from broadband once adequate and affordable access is available."