"I Will Never Cut My Hair!" GGSSC Canada Reports the comments of one of many students who attended their crash course - Introduction to Sikhism.

"I will never cut my hair and will try to become a good daughter of Guru Gobind Singhji" (Mehar Kaur, Age-16).

" I had no idea that Guru Gobind Singhji said that we should not come before him without Kirpan & Choice. This course has changed my life and I will ensure I take Amrit as soon as possible" (Pavittar Singh- Age 17)

"Our parents never taught us the real meaning of being a Sikh. We have realized through this course that keeping hair or cutting it is not a choice but a hukam of our beloved Gurus." (Harneet Kaur, Age- 15)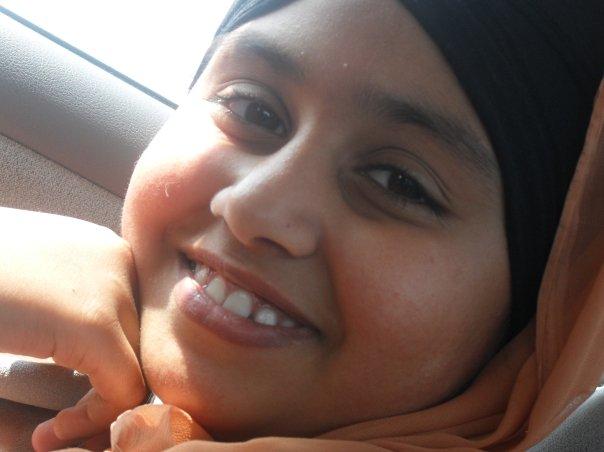 These are some of the unsolicited comments of many students who attended GGSSC Canada's Crash Course - Introduction to Sikhism. The course entails the reality of self, understanding that we are soul and about the bodies we are in and relating to the almighty power or SuperSoul, as the teacher calls God.
"I will choose randomly from the audience" said Amarpreet Singh Veerji, who was delivering a Gurmat Crash Course in Sikh Association of Brantford in front of 70 plus students and with 40some parents in the back of the hall.

" I will choose based on answer to my jaikara...Bole-So-Nihaaaal" . The hall echosed with a forceful sound of "Sat-Sri-Akal". It felt as if thousands of Sikhs were chanting together. It was a blissful response and amazing to see how GGSSC manages to enthrall the young generation with SIKH History by using original content in a latest State-of-the-art format delivered at the level of today's youth.

The above response was to one of the sessions where GGSSC plays live their own version of popular TV series-'Who Wants to be a Millionaire?' which they have branded- 'Who wants to be a Sikh-'o'-naire?'. GGSSC Canada (Guru Gobind Singh Study Circle, Canada) are back again with popular demand and have just delivered a mind blowing crash course in Brantford Ontario.

The students from Brantford and the sangat were very happy to see someone taking the pain to deliver core gurmat knowledge in Brantford which is an hours drive from Toronto in Canada. The best part is GGSSC delivers sikhi course for FREE and in addition incents students to participate with free gifts and a takes a test at the end of a 3 day course to win exciting gifts like Playstation, PSPs and Toys r US Gift Cards.

GGSSC Canada is revolutionizing the way in which Sikhism is taught. "In North America the CAMP MODEL is a failure. We needed a new way to connect to our children and I am glad we have discovered a new formula:Knowledge served in the form of Multimedia and delievered like a live reality show is far more impactful than passive 9-5 camp methodology" , says Amarpreet Singh, who is the sevadar with Guru Gobind Singh Study Circke Canada.

The students from Brantford and the sangat were very happy to see someone taking the pain to deliver core gurmat knowledge in Brantford which is an hours drive from Toronto in Canada. The best part is GGSSC delivers sikhi course for FREE and in addition incents students to participate with free gifts and a takes a test at the end of a 3 day course to win exciting gifts like Playstation, PSPs and Toys r US Gift Cards.

T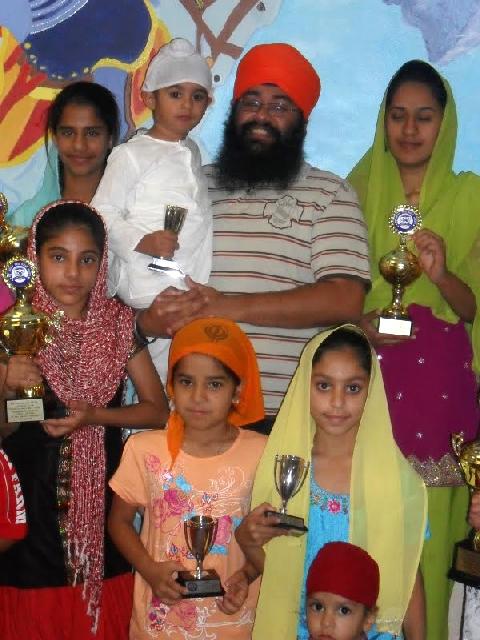 he following Students wwere awarded with trophies and all students were given certificates. Pavittar Singh won an iPOD and Harneet Kaur a PSP.

Grand Prizes:
       
Under 8 Yrs        
VARINDER SINGH     1st Prize
SATVEER SINGH     1st Prize
JASMEEN KAUR     1st Prize

8-12 Yrs        
Harneet Kaur     1st Prize
Japun Singh     1st Prize
Amit Kaur         2nd Prize
Gursehaj Kaur     2nd Prize
Kunwarbir Singh     3rd Prize
Karishma Kaur     3rd Prize
        
13-19Yrs        
Pavittar Singh     1st Prize
Pavneet Kaur     2nd Prize
 Anoop Singh     3rd Prize
Jasmine Kaur     4th Prize
Bhavneet Kaur     4th Prize

S. Daljit Singh who arranged this camp to be organized said, " This camp has instilled a new life in the bodies of our children. Now they understand Sikhee far better". A parent commented:" we ourselves learned a lot, thanks to GGSSC Canada"

If you want to deliever a GGSSC GURMAT CRASH COURSE in your community please contact S. Amarpreet Singh at 647 280 5940. You can also visit us at http://www.ggssc.ca or www.ggssc.net