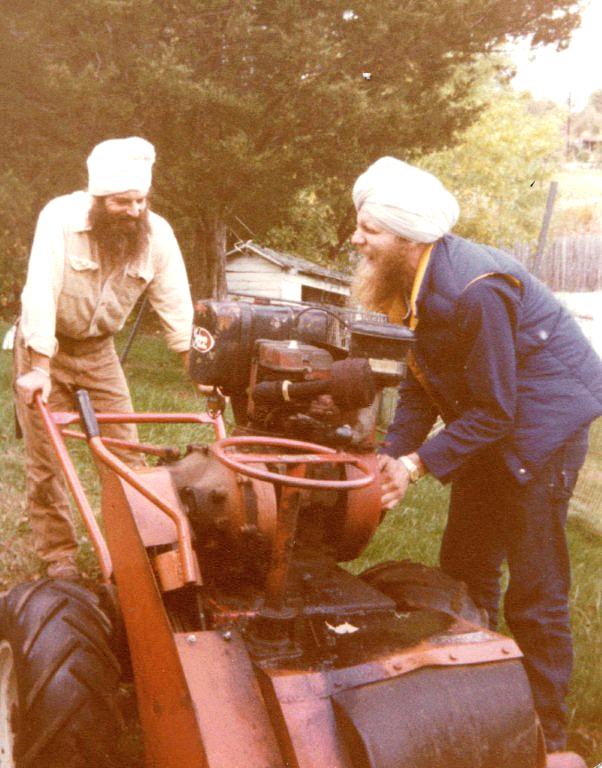 First Year in Millis (1981)

 Guru Ram Das Ashram in Millis, Massachusetts, was established in 1981 by a group of about fifty Western students of Yogi Bhajan who had embraced the Sikh way of life.  The young, enthusiastic Sikhs and yogis had lived together in community in Dorchester, Massachusetts.  They had envisioned a safer, more rural setting for developing their community and raising their children…then actively looked for it.  The 18+ acres they purchased in Millis with a prayer and a small down payment from selling their four houses in Dorchester, had previous connections to spiritual communities.  It had once been the communal home of some Native Americans.  Previous to the Khalsas buying the property, it was a Jewish resort hotel, the Novick Inn,  that had enjoyed its heyday when Jewish community members would take the streetcar to spend the summer or Jewish holidays in the country – close to three synagogues in the area where they could worship.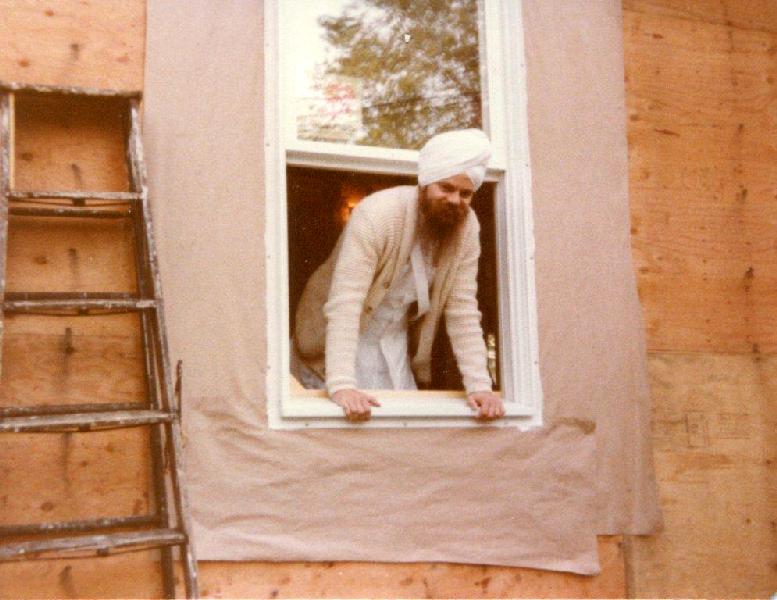 The property had been unused for several years and was in serious disrepair when the Sikhs arrived.  So the Dorchester community moved to Millis in waves, sending their contractors and workmen first to prepare living space for others who soon followed. In the early 80's, ashram members crowded into some of the old hotel rooms which were demolished for expansion through seva efforts…definitely "sweat of the brow" work.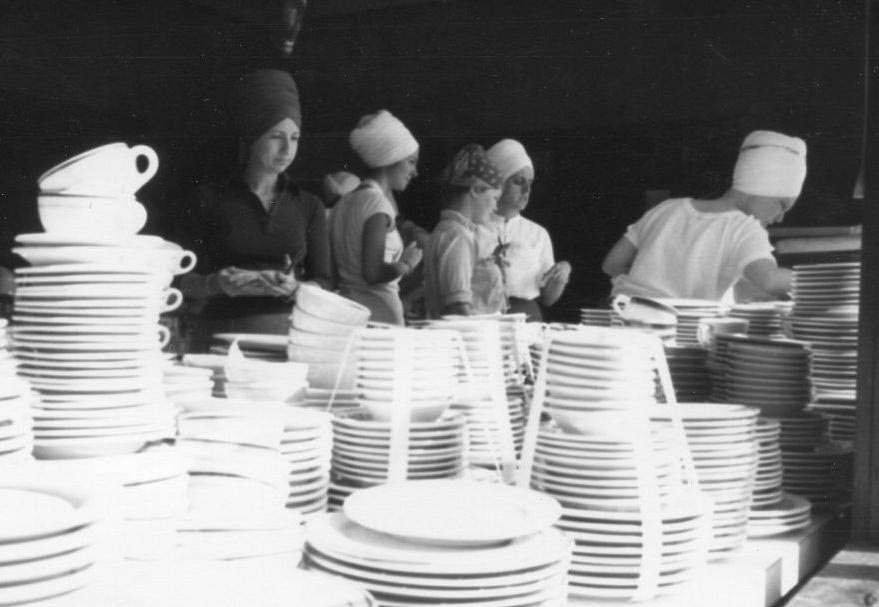 Work went forward simultaneously on residential buildings and on the community building which had been the restaurant of The Novick Inn.  The community building that had once sponsored dances, dinners and social events would now house the Gurdwara, langar hall, langar kitchen and yoga center.  Devotional practice was a priority from the beginning; Gurdwara and sadhana, at that time a mandatory early morning practice, took place daily in temporary quarters in the community building.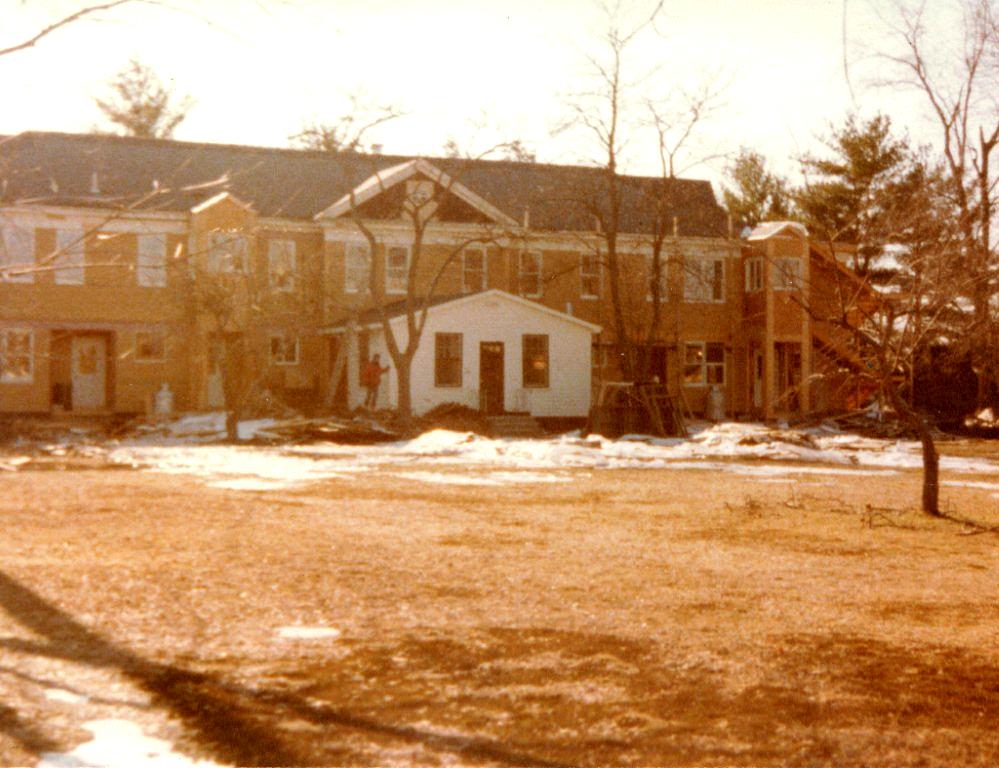 The Main Residential Building

The young Sikhs exhibited their keep-up spirit in 1982 when their nearly-completed premier residential building - a long building facing the street, and intended to house at least eight families- lost four of eight apartments in a  four-alarm explosion and fire caused by a propane heater.   This fire is still remembered by residents of surrounding towns who came out of curiosity and to offer support – and were served yogi tea by ashram members.  Though the fire was a tragedy of sorts, it was a "warm" introduction to the neighboring community members who respected the spirit of the Sikhs during and after the fire.  (Several ashram members served on various town boards and committees thereafter.)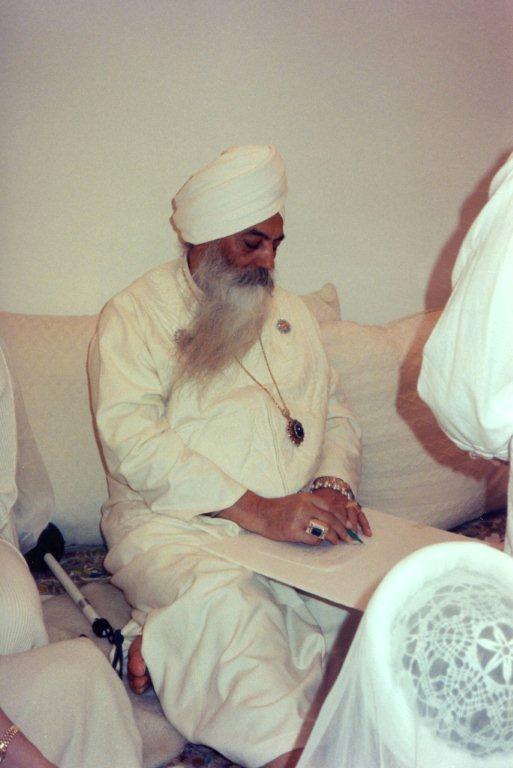 Yogi Bhajan loved the community and property in Millis and was a frequent visitor.   In the fall of 1984, he announced on a Thursday that he planned to celebrate Guru Gaddi Day in the as-yet-unfinished Gurdwara the coming Sunday.  The community rallied to make that happen, working day and night for three days to plaster, paint and lay the carpet for the Gurdwara opening.  Siri Singh Sahib Ji, Yogi Bhajan's title of respect within Sikh Dharma, welcomed all to Guru Ram Das Gurdwara that Sunday in October, 1984, the "Year of the Guru,".

Guru Ram Das Gurdwara , the first Gurdwara in New England built solely for that purpose, provided a place of worship for both the residential community in Millis and for all Punjabi-heritage Sikhs who flooded into New England in the decades following its opening.  Members of the New England Sikh Study Circle have been regular guests at Guru Ram Das Gurdwara; when they established their own Gurdwara building in 1991, they chose to be close-by in Milford, Massachusetts, where they could continue their relationship with the sangat in Millis celebrating major holidays together to this day.

A new generation of enthusiastic Sikhs and yogis are discovering Guru Ram Das Ashram and fully participating in all it has to offer including daily sadhana, Sunday Gurdwara, green fields for relaxing or gardening, residential rental apartments, yoga classes, workshops and teacher training and guest space available by the day, week or month.  They share the vision of the community's founders of a place to live together in community learning and growing with the teachings of Yogi Bhajan and Sikh Dharma.