Gurjot Kohli's daily reminders of his religious and professional responsibilities are right at his fingertips. He wears a steel bangle on his right hand, called a kara, which is a Sikh article of faith. The kara symbolizes the importance of doing the right thing with one's right hand. Additionally, he wears a steel ring on his pinky finger, representing the Order of the Engineer, which teaches him about responsibility, community, transparency, care, and attention to detail.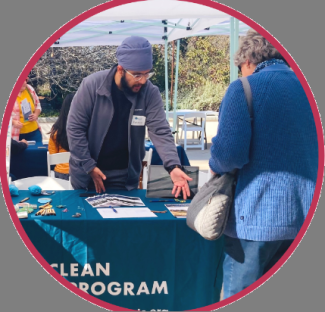 Kohli is a civil engineer for Stantec in Pasadena, California and has recently been recognized by the American Society of Civil Engineers (ASCE) as a 2023 New Face of Civil Engineering. In an interview with Civil Engineering Source, Kohli shared his most significant achievement to date, his involvement in the WaterTalks program. This public program aims to increase community involvement in planning a sustainable water future in California. Kohli is working on two water-related projects addressing the issues of greatest concern in 128 communities in Los Angeles and Ventura counties. He is passionate about using community in-reach, where he immerses himself in the community to understand their problems and create solutions with their input every step of the way.
As a catalyst for change, Kohli wants to break down barriers between different silos within civil engineering and collaborate with different disciplines to lay the foundation for engineering as an ever-growing, ever-changing, ever-expanding field. Although Kohli comes from a family of businesspeople, his leadership roles were made possible through access to great opportunities in college and engagement in things that interest him. He hopes to inspire young Sikh kids to pursue STEM fields and become leaders in their own right.
As the youngest of the New Face honorees this year kohl feels that being more assertive, exploring your interests, and actively participating can lead to a more fulfilling life experience in all areas, whether personal or professional.
As a Sikh civil engineer, I recognize that there are not many individuals like myself in this field. Therefore, despite being a young and developing engineer, I aspire to serve as a role model for young Sikh children, Kohl says. 
Kohli's passion for community involvement in civil engineering and his desire to make a difference in the field are evident in his daily actions. The kara and steel ring on his fingers serve as reminders of his responsibilities and his dedication to doing the right thing for the community.