Coming up soon! 27 June, 2009 in exciting New York City...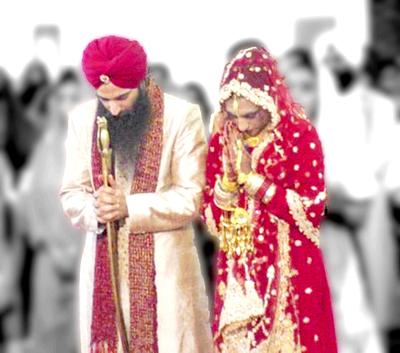 What is GSSM?
Good relationships are built on understanding, communication and trust.  We all know that only happens face-to-face.  GurSikh Speed Meetings provide a way for individuals to meet with other GurSikhs one-on-one to see if there is that "CLICK".
How Does it Work?
GSSM assembles a manageable group of Gursikh men and women at a stylish venue.Typically, 15 Sardarnis and an equal number of Sardars participate in the event. 

The meeting begins with about 30 minutes of casual mingling and ice-breakers to take into account for IST.  After that, the speed meet begins. The women take their chosen seats and the men take their assigned seats. After 10 minutes, the men are rotated (yes, they favor the ladies!), so that in approximately 2 hours, each registrant spends 10 minutes with every person of the opposite gender.  During all communications, the organizers stress the GSSM rules and only after a mutual "CLICK" is established will any contact information be shared.
What to expect from GSSM?
Meet other Gursikhs in an opportunity that is not offered anywhere else.
Make new friends and contacts.
Realize that this event is not just for matrimonial purposes.
Be assured that your contact details will remain private till a "CLICK" is agreed.
Expect an awkward and anxiety filled evening, but be pleasantly surprised when you end up having fun!
Select Testimonials from Past Events
"I loved it! I think the time allotted for each person was perfect. Nice venue. Good food. This was truly a lovely event .
"It was a great experience!!! Very well organised. Never thought these many girls were looking for Gursikh boys."
"Met some great prospects. A lot of good eligible bachelors who were educated and well-rounded."
"I was reluctant at first, but I did enjoy myself. It was nice! You should hold another one in a few months!"
"It was really fun, you did a great effort, please organise it again. As you stated repeatedly, marriage should not be the sole motive as I made some great friends tonight."
"I had fun...met great guys. Thanks for conducting this and hope you will organize more meetings."
"Great job! Keep running these events. You guys rock! Thanks a lot!"
What's new at this event?
We have added an optional NYC cruise before the evening GSSM event on the 27thof June.  This is based on feedback from previous participants, who expressed a desire for such an event in order to allow more time for informal mingling.
NYC Cruise Details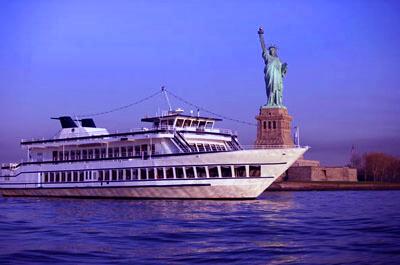 Experience the grandeur of New York's skyline on this two-hour highlights cruise. Sit back and relax while you cruise past New York's major sights, and enjoy a close encounter of the best kind with the Statue of Liberty.

Your cruise takes you sailing down the Hudson, around Battery Park, up the East River, past the South Street Seaport and under the Brooklyn Bridge.

Part entertainer, part historian, your knowledgeable tour guide brings New York's breathtaking sights and fascinating history to life.
Additional Service of "VIRTUAL CLICKS"
Each event is unique in that it is solely dependant on the participants, but potential "CLICKS" could occur with individuals from past events.
Behind the scenes, time is spent on connecting people outside the normal GSSM events to see if potential matches can be made with previous participants.
Criteria are met and the ice is broken as there is a common denominator of having attended at least one GSSM event.
First step is to mutually approve of individual descriptions (restricted access on site is under development).
Pictures are then provided, if mutually approved again, only then is contact info exchanged resulting in a "VIRTUAL CLICK"!
How to Register
The event is coming up soon!  Reserve the date - June 27th. There are a limited number of seats, so reserve your seat today! From experience, the GSSM events get registered for quickly and many Singhs and Singhnis have been turned away well before the registration deadline!
To request further information, please send an email to: