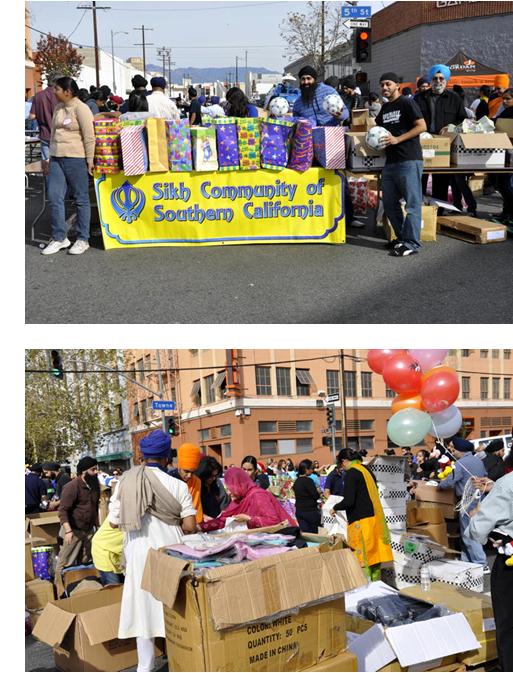 Los Angeles, California – On the chilly morning of December 20th, the Los Angeles Sikh community gathered together at the Fred Jordan Mission to participate in the Annual Christmas Toy Drive.

This year, similar to previous years, the Sikh community played an integral part in distributing various toys and necessity items such as clothes, hygiene products, and nonperishable food packages. Lines of up to 10,000 underprivileged children and their families circled the blocks alongside Towne Ave and E 4th Street.

Starting at around 8:30am, the Sikh community packaged and distributed gift bags filled with a myriad of items for the children – dolls, stuffed animals, action figures, puzzles, soccer and basketball balls, trading cards, and books.

The Sikh community also made it a priority to aid the women and various family members that would endure chilly weather conditions this winter by supplying warm sweaters, scarves, gloves, hats, and blankets. Various hygiene products such as toothbrushes, toothpaste, body wash, shampoo, and Band-Aids were also donated. In order to further lend a hand, food packages filled with canned food, rice, beans, and other staple items were given to each family.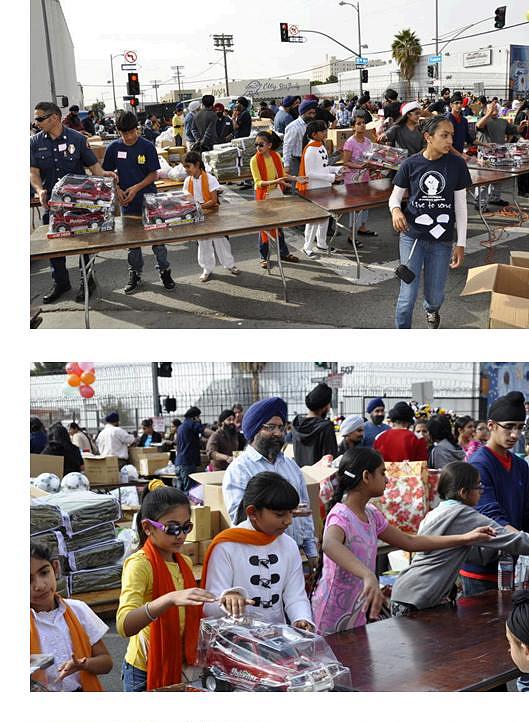 This event is not only a way for Sikhs in Los Angeles to come together but also a way to recognize and help members of other communities. The Annual Christmas Toy Drive and many other events at the Fred Jordan Mission are very dear to the Los Angeles Sikh community.

Gunjiv Singh, a member of the Los Angeles Sikh community, comments, "I love coming out to the Fred Jordan Mission to help those who need the most support during this time of year. It's an amazing way for the Los Angeles sangat to come together and show our support as a community".