October 11, 2014: Two men who were born in India in the 1800s finally will be laid to rest Monday thanks to the efforts of a Salem man.
The two were both residents at the Oregon State Hospital when they died, and their cremated ashes remained unclaimed for decades.
Both happened to be followers of the Sikh faith. Chanda Singh, 60, died of tuberculosis June 14, 1941, and Bur Singh, 83, was said to have died from senility Feb. 6, 1953.
Dr. Pritam Rohila, a retired neuropsychologist who once served at the hospital, became interested in their plight in 2007 while researching U.S. historical census information of those from Punjab, India, where he had lived.
He described the situation of the men coming to this country as illegal aliens in search of a better life in the early 1900s.
"Once here, you cannot afford to return home or to send for your family. And there is no easy way to share your trials and tribulations with family back home.
"You are shunned by people. Children throw things at your 'strange' head gear. There is no social hall where you can go to have fun or meet people. There is no place of worship for you."
With limited education and language skill, the men and others like them took menial jobs with low pay and no benefits if they fell ill. There was no old-age plan for their future.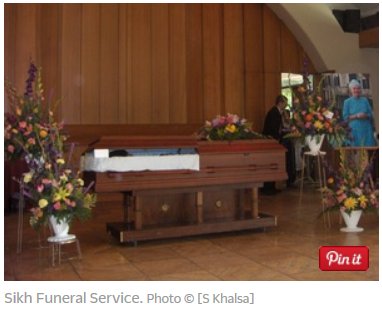 Rohila continued, "When you become old or otherwise unable to work, you have very limited options. If you happen to be an unlucky one, you may end up at a state mental institution. When you die there, there is no one to perform final rites of your religion or claim your remains."
But for these two, their journey will end Monday with their ashes disposed of according to Sikh religious rites by Eugene minister Sahib Singh Viriam Khalsa.
After a brief interfaith service at the hospital's Spiritual Center, the remains will be taken to the Sikh Temple in Eugene for a prayer service and then immersion in a body of water.
Rohila credits Salem lawyer and former mayor Mike Swain with allowing that to happen, along with hospital officials Jodie Jones, Joni Detrant and Micky Logan.
Hank Arends is a retired religion/community events writer for the Statesman Journal who writes a weekly column on religion. He may be reached at

[email protected]

or (503) 930-9653.